Running back EDDIE GEORGE of the Tennessee Titans, linebacker JAMIE SHARPER of the Baltimore Ravens and nose tackle CHAD EATON of the New England Patriots are the AFC Offensive, Defensive and Special Teams Players of the Week for games played the 16th week of the 2000 season (December 16-18), the NFL announced today.
George had 34 carries for 176 yards and three touchdowns in the Titans' 24-0 win in Cleveland. In blustery conditions in the first half, he rushed 25 times for 115 yards and two touchdowns to lead Tennessee to a 17-0 halftime advantage. With his total, George established a career high with 1,426 rushing yards. "They put eight and nine guys in the box and he still got the yards," said Titans wide receiver-kick returner DERRICK MASON. "He was the MVP."
In his fifth season from Ohio State, this is George's fourth Player of the Week honor.
Sharper had five tackles, an interception and a forced fumble in the Ravens' 13-7 win over the Arizona Cardinals. With eight minutes remaining in the third quarter and the Ravens trailing 7-3, Sharper intercepted JAKE PLUMMER at the Ravens' 49-yard line and returned the pickoff 45 yards to the Arizona six-yard line. Three plays later, the Ravens scored a touchdown to take a 10-7 lead. Three minutes into the fourth quarter and one play after the Ravens turned the ball over on their own 15-yard line, Sharper forced a fumble which Baltimore recovered. The Ravens maintained their 13-7 advantage. With the victory, Baltimore clinched its first-ever home playoff game.
In his fourth season from Virginia, this is Sharper's first Player of the Week honor.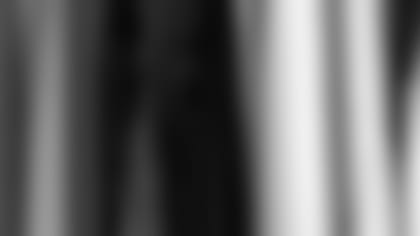 ]()
            Eaton blocked two field goals in the Patriots' 13-10 overtime victory over the Buffalo Bills.   With five minutes remaining in the third quarter with the scored tied 3-3, Eaton blocked a 23-yard field-goal attempt.  He also recovered the ball on the Patriots' 11-yard line.  With 6:15 remaining in overtime, Eaton blocked a 30-yard attempt that could have won the game for Buffalo.  The Patriots kicked the game-winning field goal on the ensuing possession.  Eaton is the first Patriot since December 7, 1975 to block two field goals in a game (PETE CUSICK vs. Jets).  Defensively, Eaton had 12 tackles, two sacks and a forced fumble.  

In his fourth season from Washington State, this is Eaton's first Player of the Week honor.