INDIANAPOLIS -- The headline grabber at the 2012 NFL Scouting Combine was Baylor quarterback Robert Griffin III. Coming into the combine, I didn't have any questions about his speed, so his 40-yard dash time was not important to me. But his blazing 4.41 time was impressive nonetheless. And it was nice to see him measure up at 6-foot-2 3/8, but if he had been 6-1, it would not have changed my opinion of him or what St. Louis will get in a trade. The most important part of the combine for RGIII was the interview portion. This was the biggest unknown entering the combine, but I am told he was outstanding. If teams liked him on tape, they loved him after an interview. He displayed a magnetic personality and is clearly a very intelligent young man.
But not everyone put on an impressive display in Indy ...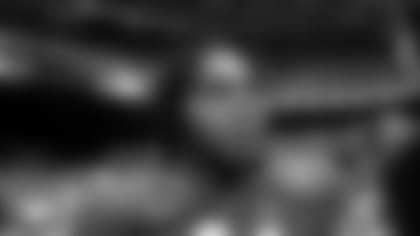 Biggest disappointments**
Alabama DE/OLB Courtney Upshaw: I just didn't see the explosion that you want to see from a pass rusher off the edge.
Alabama CB Dre Kirkpatrick: Generally the second-rated CB, he was monotone in his drill work. The burst that you want to see from a top-15 corner was lacking.
Arizona State LB Vontaze Burfict: He entered the 2011 campaign as a highly rated linebacker, but suffered a disappointing season. The downslide continued at the combine with a horrible official 40-yard dash of 5.09.
Nebraska CB Alfonzo Dennard: Dennard has a chance to go in the latter portion of the first round, but his official 40 time (4.55) didn't blow me away, and I was disappointed with his drill work. He looked stiff and nothing jumped out to me as a real positive.
Rutgers WR Mohamed Sanu: The 40 time (4.67) was a big letdown. To his credit, though, he was efficient in drills.
North Carolina DE Quinton Coples: The hyped defensive lineman ran well with a 4.78 40 at 284 pounds, but he lacked exceptional quickness, explosion and intensity in the drills for a supposed top-10 pick.
Meanwhile, there were also many players who significantly improved their draft stock ...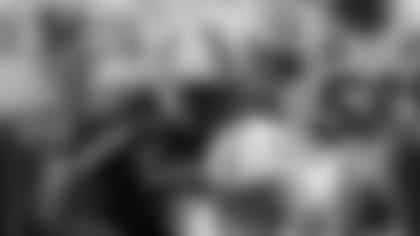 Memphis DT Dontari Poe: In a crowded and talented field of defensive tackles, Poe shot himself up the list with an outstanding workout. He displayed quickness (4.98 40), explosion and the ability to change direction. Pretty unbelievable stuff from a 346-pound behemoth.
Georgia Tech WR Stephen Hill: He posted a blazing 4.36 40 time, but the most impressive part of his workout was his hands. On tape, he was inconsistent catching the ball. But during the workout, I thought he caught the ball very well.
South Carolina DE/OLB Melvin Ingram: He recorded a 4.79 40-yard dash at 264 pounds, but his drill work actually impressed me the most. Ingram moved well for his size in both the LB and DE drills. He showed good quickness and change of direction.
Clemson DE/OLB Andre Branch: Impressive measurements at 6-foot-4, with 34-inch arms. His speed was good at 4.70. I really liked his quickness and movement in both the LB and DE drills.
Miami RB Lamar Miller: I believe he is the second-best back in the 2012 draft and by running an official 4.40 40 he may have moved himself into the first round. Cincinnati has two first-round picks -- if they don't get top RB Trent Richardson, this may be their guy.
Ohio State WR DeVier Posey: He only played three games this past year (due to NCAA violations), so teams had limited exposure on him. But in Indy, he ran well (4.50 40), was smooth in his routes and caught the ball fairly well.
Central Florida CB Josh Robinson: The fastest player at the combine with an official 40 time of 4.33. (I had him in 4.31 and 4.29.) Robinson moved well in the drills; he was fluid and quick, but did not necessarily show the explosion one would expect with his raw, straight-line speed. He was projected as a potential third-rounder coming into the combine with one of his major question marks being play speed. Teams will certainly go back and review that tape again this spring.
The deepest positions at this year's combine were defensive tackle, outside linebacker, wide receiver and cornerback.
The weakest positions were tight end, defensive end, safety and quarterback.
A totally overlooked group of players were the punters and kickers. I was told by special teams coaches that this was the deepest group they had ever seen. Some of the more interesting players were Florida State punter Shawn Powell, Georgia kicker Blair Walsh and Purdue kicker Carson Wiggs.
Follow Charley Casserly on Twitter @CharleyCasserly