Don't let all the offseason jet setting fool you;Tom Brady remains every bit as passionate about the game of football – and winning – as he ever has been.
"Sure. All of us do," Brady answered when asked if he still had the fire burning as he approaches age 31 in August. "This is a lot of fun. All of us are fortunate to be able to physically play and mentally be able to deal with the things we have to deal with as an athlete. We all realize we're way overpaid. It's fun for everyone to come out here and be with everyone and do what we love to do.
"It's been an exciting spring for the team. Everyone's excited to be back. We're looking forward to making some improvements in the next six weeks and getting back here [for training camp]."
There was concern is some circles regarding Brady's offseason, which included many high profile events worldwide with his girlfriend, supermodel Gisele Bundchen. With the face of the franchise not in Foxborough for the entire offseason program, some feared it was a sign that some of his legendary drive and work ethic had gone.
There was also the fear that the ankle injury he suffered against San Diego in the AFC title game and lingered into the Super Bowl was preventing him from working out. He eased those worries with his trademark self-deprecating humor.
"The ankle feels great and I've been able to do pretty much everything that I normally do. I'm still slow, I can't jump and I don't lift very much. That hasn't changed," he said with a smile.
Shortly after Saturday's minicamp practice ended, Brady conducted his first interview of the offseason following the disappointing Super Bowl loss to the Giants. There was a heavy focus on that defeat and its potential effects on the team going forward. Judging from the quarterback's words, it doesn't appear to be something to worry Patriots Nation.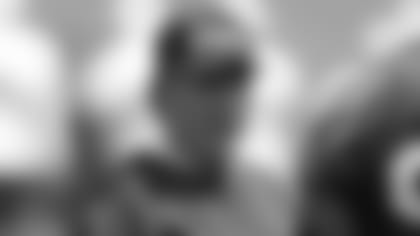 ]()"Anytime you lose a game it's disappointing and when it's the last game of the year it's very disappointing," Brady said. "But we've lost a lot of games in the past and the more you focus on what's happened and what you can't control the less you focus on the things you need to do to improve. Coach [Bill]Belichick I'm sure gets it out of his mind pretty quickly."
"There are a lot of new guys that weren't a part of that. Coach Belichick is always preaching to us that what happened last year is something for us to learn from and move on from. In life you don't reflect too much. It's our job to show up here and focus on your job. That's what we get paid for."
Another topic Brady was asked about dealt with the Patriots tumultuous offseason away from the football field. "We're just in a different cultural climate right now," he said. "With all the information that's out there everybody can grab a hold of it instantaneously. We're all human beings and we make mistakes. Like everything, you try to learn from things you wish you didn't do but at the same time understand there's a reason for making those decisions."
While there's little doubt the events of the past few months have troubled members of the Patriots organization from top to bottom, they seem to have done little to disrupt its leader. During a radio interview to promote a charity event last month, the quarterback indicated that he didn't like a certain team that wore green uniforms and played in the AFC East very much. Asked to clarify, Brady once again took the comic route before following up with a slightly boastful remark.
"I have great respect for the Jets. They're my favorite team in the league. They're the best," he said with tongue planted firmly in cheek. When asked if he felt the gap between the teams was closing, the tone changed a bit.
"We won every game in the division last year so it couldn't be anything but closer," Brady said flatly.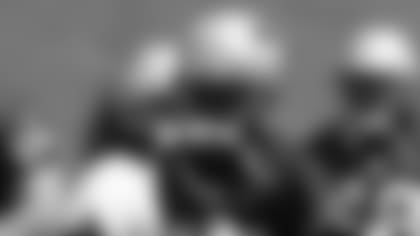 ]()New kid on the corner**
Not many folks tabbed Fernando Bryant as the potential replacement for Asante Samuel back when the Patriots inked the free agent corner March 20. And the fact that the team signed him to a one-year deal did little to change those perceptions.
But Bryant has been around long enough, he'll be entering his 10th NFL season after five years in Jacksonville and four in Detroit, to understand life in the NFL can change in an instant.
"I've seen people come in with big [free agent] deals and they're gone the next year," said Bryant following a minicamp workout inside the Dana-Farber Field House. "And I've seen people come in and sign one-year deals and they end up staying with that team for four or five years. When you become a veteran, you approach it the same way."
Of the bevy of new cornerbacks Bill Belichick brought in this offseason, Bryant probably has the most impressive resume. The 5-11, 175-pound Alabama product was the Jags first-round pick in 1999 and has been a solid starter from Day 1 when healthy. But the last part of the previous sentence has been a problem, and in actuality is the reason why he was available in the first place.
Bryant started all 16 game sin three of his five seasons in Jacksonville before signing a big deal with Detroit. His injury problems there were numerous and he missed 26 games between 2004-06 before starting all 16 for the Lions last year. It was the injury problems more than his performance that led to his release.
The 31-year-old Bryant is friendly with several former Patriots defensive backs including Chad Scott, Tyrone Poole,Duane Starks and Earthwind Moreland and he knew coming in how Belichick likes to employ a multiple defensive system. Now he'll be competing with several of those newcomers – some veterans like Jason Webster and Lewis Sanders and others rookies such as Terrence Wheatley and Jonathan Wilhite.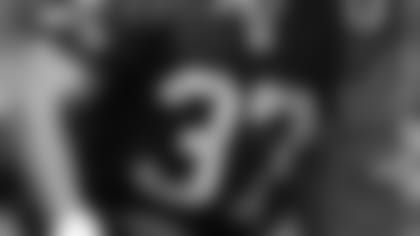 ]()During minicamp, Bryant lined up at corner with Webster as Ellis Hobbs continues to rehab from a pair of offseason surgeries. Sanders worked with Brandon Meriweather at safety in the second group behind Rodney Harrison and James Sanders while Wheatley and second-year man Mike Richardson, who spent his rookie season on IR, manned the corners.
The Super Bowl loss was certainly a painful experience for anyone with ties to the Patriots, but for an NFL veteran like Bryant with no allegiances, it was much different.
"I just admired the whole game, the way both teams played," Bryant said of the Giants 17-14 upset victory. "Any time you have a Super Bowl with that few points you have to just enjoy the game."
Still, with the Patriots being such favorites heading into the game and possessing an unblemished 18-0 record, the outcome had to come as a surprise.
"Not really. When you've been playing in the league as long as I have, each game is a different game, regardless of whether it's the first game of the year or the last game of the year," Bryant said.
Did he ever think an undefeated regular season was a possibility? "I think everything has to fall in place, and obviously it did for them last year," he continued. "You have to stay healthy, you have to be lucky, you have to be good. The stars have to be aligned right."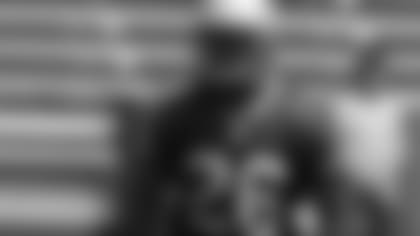 With the significant improvement in the weather, the Patriots were able to return to their normal practice field and worked out under the blazing sun on Saturday. There was one addition to the absentee list from Friday's work as tight end David Thomas joined the nine players who didn't practice the previous day. That group included wide receiversKelley Washington and Wes Welker, tight end Benjamin Watson, cornerbackEllis Hobbs, guard Stephen Neal, tackle Oliver Ross, defensive linemenJarvis Green and Mike Wright and linebackerBo Ruud. … The offense spent much of the first hour working on various screens with both the running backs and receivers involved. Always a staple in the New England attack, it looks like Belichick could be making some alterations in what has been a useful weapon. … Undrafted free agent linebacker Vince Redd went back to the red sleeves he adorned during rookie minicamp after choosing to go with the more conventional blue look on Friday. … Scott Player andChris Hanson alternated punting the ball during some special teams work early in practice. Both were solid with their kicks but neither was spectacular. They also took turns handling the holding duties for Stephen Gostkowski later in practice. Gostkowski finished his work on the drill with a 60-yard attempt that had the distance but missed wide left. … For the second straight day, wide receiver C.J. Jones got open deep but was unable to haul in a catchable pass from Brady. This time he beat the rookie Wheatley and failed to catch a slightly underthrown pass. … Nick Kaczur remained at right guard in place of Neal while Ryan O'Callaghan manned the right tackle spot. …Tank Williams came up with the play of the day when he blanketed the elusive Kevin Faulk on a wheel route near the goal line and intercepted Brady's pass, much to the delight of his defensive teammates. … The Patriots are set to close minicamp with an abbreviated workout Sunday at 2:15 p.m. Practice is open to the media but closed to the public.