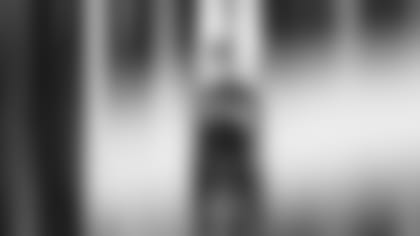 ]()
            A week from Sunday **Tom Brady** and the New England Patriots will be battling the Carolina Panthers in Super Bowl XXXVIII for the top spot in the world of professional football. One of that perks that comes with a win in the biggest game in all of sports is a trip to the White House to meet the President of the United States.  

But when life is as good as it is for Brady right now, a guy who made the trip to Washington to meet with President George Bush after New England's Super Bowl win two years ago, you find your way onto the who's who list on your own. Brady was one of 29 special guests of first lady Laura Bush who took in last night's State of the Union address by President Bush. Brady attended a reception at the White House and was then included in a group chosen to watch the speech live in the House chamber.
Brady was selected for the event, taking place on one of the team's days off, because he and his teammates "have made an impact in their community by hosting a sports camp for local youth," White House spokesman Kenneth Lisaius told the Boston Globe.
Lisaius reportedly would not confirm whether the Bushes are Patriots fans or not, but did say that no Carolina Panthers were on last night's guest list.
Panthers defensive tackle Brentson Buckner appeared on the "Dan Patrick Show" on ESPN Radio on Tuesday and discussed the defender's collection of sports memorabilia and autographs.
"Last time at the Super Bowl I got autographs from Lou Groza and Dan Marino," Buckner, who played in Super Bowl XXX with the Pittsburgh Steelers, told Patrick.
Patrick followed up by asking if Buckner would be asking Patriots quarterback Tom Brady for his autograph in Houston.
"Naw, I'm going to try to leave mine indented in his chest," Buckner replied.
The entertainment that comes as part of Super Bowl Sunday is becoming almost as big as the game itself. This year's pre-game show at Reliant Stadium will include country music performers Toby Keith and Willie Nelson, Josh Groban and Aerosmith. Beyonce Knowles will perform the National Anthem, followed by a Black Hawk helicopter fly-over by the 1st of the 149th Army Aviation Battalion stationed in Houston. The Super Bowl XXXVIII halftime show will feature Janet Jackson, Nelly, P. Diddy and Kid Rock. … A pair of Carolina Panthers joined Bill Belichick and Richard Seymour in the Sporting News 2003 NFL Awards that were announced on Tuesday. Belichick got Coach of the Year honors while Seymour was one of two defensive tackles on the magazine's All-Pro team. He was joined on the All-Pro squad by Panthers defensive tackle Kris Jenkins and punter Todd Sauerbrun. … The Panther will be on the cover of Sports Illustrated for just the second time in franchise history this week. Carolina first appeared on SI's cover in January 1997 as a preview of the NFC Championship game between the Panthers and the Green Bay Packers. … Panthers quarterback Jake Delhomme has played like anything but a flake in recent weeks, leading his team to the Super Bowl in his first season as the starter. Now he will be honored in Carolina grocery stores with his own cereal, Jake's Flakes, produced by the same company that put out Doug Flutie's cereal, Flutie Flakes. … NFL Director of Officiating Mike Pereira said in his weekly appearance on the NFL Network that the game officials made the right call in not flagging Patriots safety Eugene Wilson for his high hit on Colts wide receiver Reggie Wayne in the AFC Championship game. Pereira said Wilson "hit with his left shoulder, not his helmet" and therefore did not deserve a penalty or a fine. … And in response to Colts fans who felt that New England defenders got away with a number of holding, pass interference and illegal contact penalties on tight end Marcus Pollard and other receivers, Pereira said he was comfortable with the job that was done by the game officials and responded, "There were a lot of things that could have been called either way.