Matt Casselsays he doesn't read newspapers or pay much attention to criticism from outside sources.
Good thing, because the experts – particularly former players Marshall Faulk and Sterling Sharpe of the NFL Network – laid it on pretty thick Sunday night following an otherwise encouraging performance by New England's backup quarterback in a 27-10 loss to Tampa Bay.
With far more playing time than he had in the Patriots' preseason opener, Cassel completed 6-of-10 passes for 57 yards – a far cry from his 1-for-4 effort two weeks ago against Baltimore – yet still bore the brunt of heavy criticism in the aftermath of New England's second consecutive exhibition loss.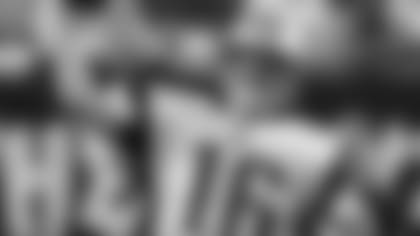 ]()"I don't know why they're particularly harsh," Cassel said Tuesday. "A lot of those guys are ex-players and they understand how difficult this game is and how hard you prepare week in and week out, so when they're so critical it's interesting to me because those guys were in the same shoes at one point in their career.
"They should understand how hard it is to go out there and perform every week. We go out there and work to put a 100-percent effort out there and we go to put a great performance out there every week, so that's just how it goes. Some people are going to be like that."
Echoing the sentiments of teammate Tom Bradyand head coach Bill Belichick, who both complimented Cassel's performance Monday on WEEI 850 AM, Cassel felt he "threw the ball well" and is looking forward to another shot Friday night at Gillette Stadium against Philadelphia.
"I feel like I'm making a lot of progress and I feel like I know the offense and I feel like I can go out and execute the offense," he said. "Anytime you can get into game situations and get out there in game speed, it's great for the development process and it's good to be out there against a great defense like Tampa Bay that's a playoff team from last year.
"They've got a lot of great players over there, so the more you do it, the more comfortable you become, and the more you run the offense, obviously, the more you get involved and you get going."
Brady skipped Saturday's game to rest his sore foot, giving Cassel an entire half, plus two drives in the third quarter, to secure his role as the backup quarterback. After his first throw nearly got intercepted, Cassel settled down and completed six of his final nine pass attempts, with the three incompletions coming on drops by Laurence Maroney, Marcus Pollardand Heath Evans.
The bottom line, however – and most likely the primary source of all the criticism he's received – is he's yet to lead the team to a touchdown, which will be a major point of emphasis in his next appearance, presumably Friday night if Brady isn't ready to return.
"That's what the offense is out here to do," Cassel said. "From the receivers to the linemen to the running backs, everybody wants to go in and everybody wants to put points on the board, so of course we take it personally. We didn't have too many great outings thus far and we want to go out there and play well against the Eagles."
While he doesn't appreciate the criticism, Cassel understands it comes with the territory given the importance of his position.
"You're seen as the leader of the team and the leader of the offense, so when things aren't going exactly right, they look toward you, and when things are going right, they also look toward you," he said. "It's just part of the job and you take it as you go."
Some players use the adversity as motivation, but Cassel's more likely to block out the other voices and pay strict attention to his teammates and coaches as he continues to fight for his job in 2008.
"I don't read the papers and I don't really listen to any of that stuff because it doesn't matter to me what other people say on the outside," Cassel said. "All that matters is what's going on internally and how I'm doing, how I'm preparing and how I'm getting better each week."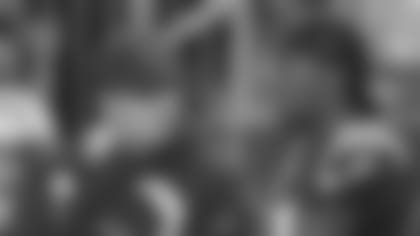 ]()Belichick isn't concerned with Brady's lack of participation in the first two preseason games and even likened the situation to all the question marks that surfaced last summer when wide receiver Randy Moss– then in his first year with the Patriots – missed a significant amount of practice time.
Moss, as we all know, went on to set an NFL record with 23 touchdown catches despite sitting out all four preseason games.
"With Tom's situation, most of the time I'd say everything he would be doing he's done before, and it's just a question of fine-tuning it and working on timing and all those kind of things – the same conversations we had last year when Randy wasn't out there," Belichick said Tuesday.
Likewise, Belichick isn't worried about other players suffering because of Brady's absence, pointing out "all of them have plenty of work to do themselves and plenty of things they need to work on.
"The most important thing for each player at this point training camp is to do what he can do. It's not so much else about what someone else is or isn't doing."
The Patriots released Pollard on Tuesday and re-signed rookie tight end Tyson DeVree, who originally joined the team as an undrafted free agent on May 5 before New England released him a month later.
A 13-year veteran, Pollard never caught on in training camp and spent most of his preseason action working with the second-string offense. He struggled against the Buccaneers, dropping an easy pass from Cassel and failing to get to a ball over the middle on a throw by rookieKevin O'Connell.
The Patriots made the move now as a courtesy to Pollard, perhaps giving him enough time to sign with another team and use the final two preseason games to win a roster spot.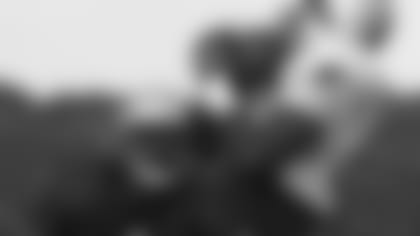 ]()"We just felt like it wasn't really going to work out here the way we planned and he had hoped," Belichick said. "I think there are some other teams looking for tight ends, so maybe there's an opportunity for him somewhere else.
"That's for him to determine, but rather than to do it on the last cut where his options will be more limited, we felt like in fairness to him and out of respect for him – and I have a lot of respect for Marcus and what he's done in his career because he's had an outstanding career coming from a small school and becoming a very productive player – that he deserved that."
The Patriots now have five tight ends on the roster, including Benjamin Watson, Dave Thomas, Stephen Spach and Jonathan Stupar. DeVree participated in practice Tuesday, wearing No. 46.
Five players returned to practice Tuesday for the first time in a week: Linebacker Adalius Thomas, safety Rodney Harrison, wide receiver Kelley Washington and cornerbacks Jonathan Wilhiteand Lewis Sanders. Harrison's presence is encouraging given the sudden need for depth in the secondary after Brandon Meriweatherleft Saturday's game with a leg injury and did not practice Tuesday. Washington, Wilhite and Harrison have yet to play in the preseason. Thomas and Sanders played in the opener. … Thirteen other players missed Tuesday's practice: cornerback Jason Webster, cornerback Mike Richardson, fullback Kyle Eckel, guard Stephen Neal, tackle Ryan O'Callaghan, guard/center Russ Hochstein, tackle Matt Light, guard Billy Yates, tackle Oliver Ross, wide receiver Sam Aiken, defensive lineman Le Kevin Smith, Spach and Brady. Neal and Ross are the only two players left on the physically unable to perform list. … Wide receiver Jabar Gaffney, who has caught only one pass in the preseason, reiterated the team's goal to emphasis finishing what it started in 2008. "We've left a lot out there," he said. "When we come back and watch the film, we missed a lot of stuff we left out there in the Tampa Bay game and a lot of stuff we left out there in the first game. Just finish – if we finish and take care of our job, then things will start to turn over and go a lot more smoothly."