Foxborough, Mass. - Playing without their top three cornerbacks, the New England Patriots went to their contingency plans for the defensive secondary in Sunday's 24-3 win over the Baltimore Ravens.
Already without starting cornerbacks Ty Law and Tyrone Poole, the Patriots deactivated second-year cornerback Asante Samuel prior to the game because of a lingering shoulder injury. Without Samuel, second-year safety Eugene Wilson joined rookie Randall Gay at cornerback, while rookie Dexter Reid made his first NFL start alongside veteran Rodney Harrison at safety.
Another week, another shuffle of players in the secondary for the Patriots. Another win.
"Those guys all had to take on different roles and we had to back them all up," Patriots head coach Bill Belichick said. "Those guys worked on it all week. We were trying to be prepared for the contingencies and the different situations that could come up today. I thought they did a good job of managing it."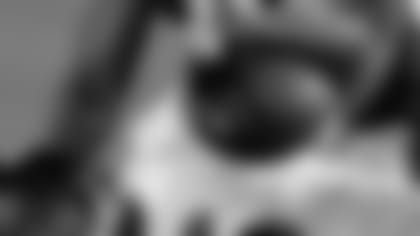 ]()Playing in sloppy field conditions, the make shift secondary helped hold Baltimore to 47 net yards passing. Ravens' quarterback Kyle Boller was off target all night, completing 15-of-35 passes for 93 yards and an interception for a 38.4 quarterback rating.
The Patriots plan called for Reid to alternate at safety with linebacker Don Davis. Gay, who has started the last three games at cornerback, alternated between corner and safety with Wilson, a former college cornerback who was making his first pro start at the position after making his 24 previous starts at safety. Wide receiver Troy Brown and cornerback Earthwind Moreland, who may have lost playing time after starting last week against Kansas City, served as the extra defensive backs in nickel and dime packages.
"We just had to go with what we had," Wilson said. "It worked out, they didn't score any points. They didn't get any really big plays. It was a pretty conscience effort."
Aided by a consistent pass rush and sporadic accuracy on the part of Boller, the secondary limited big plays by the Ravens. Baltimore's longest completion was a 20-yard reception by tight end Dan Wilcox down the middle of the field. No other pass play went for more than 12 yards. Running back Chester Taylor led Baltimore with five receptions for 24 yards as the Ravens were forced to throw the ball underneath most of the game.
Harrison led the Patriots with 12 total tackles against the Ravens. Wilson and Moreland each recorded three tackles, while Reid chipped in with a pass break up and an assist and Brown recorded one pass defended.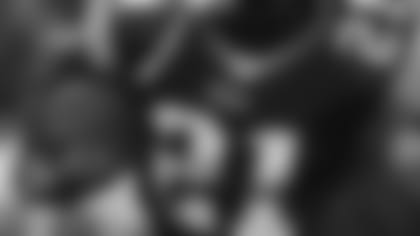 ]()One encouraging sign for the depleted secondary was the solid coverage displayed by Gay. He defended two passes and recorded his second interception of the season on Baltimore's second possession of the game when he stepped in front of receiver Kevin Johnson and picked off an errant Boller pass. He also displayed nice coverage by defending a pass intended for Travis Taylor, and later in a one-on-one match up with receiver Randy Hymes in the corner of the end zone.
Another factor that led to the success of the Patriots contingency plan was the play of Davis. The fastest of the Patriots linebackers, Davis saw his most substantial action of the season at safety, alternating nearly every possession with Reid in the base defense and playing closer to the line of scrimmage in nickel and dime situations. He finished with a season-high six tackles.
"We prepare for everything on this team," Davis said. "I just do whatever they tell me to do. It was a great feeling. It was great to be out there. Hopefully they take a look at it and they like what they see."
In light of last week's game against Kansas City, in which the Patriots surrendered 381 yards passing and two long touchdowns from Trent Green, much of the credit has to go to the preparation during the week. The coaching staff anticipated playing without Samuel, who was listed as questionable enter the game. He did not play two weeks ago against Buffalo and had to leave last week's game several times after being pressed into service.
"It is a great tribute to the coaching staff and the players here, and the guys are willing to do whatever it takes to win," Davis said.
The effort of the group isn't lost on Harrison, a two-time Pro Bowler who is in his 11th season. The Patriots group of six defensive backs featured in Sunday night's win included an undrafted rookie free agent (Gay), another rookie making his first NFL start (Reid), a second-year player making his first NFL start at that position (Wilson), another signed off the practice squad three weeks ago (Moreland) and two players (Davis and Brown) playing their second positions.
"It's part of the game," Harrison said. "You have to adjust. You have to have guys to be able to step up and play. Am I proud of the secondary? Yes I am. We're playing with undrafted guys, we're playing with linebackers playing safety, [and] wide receivers playing corner. We're all over the place, but you have to give us credit."