Things heated up in Foxborough on Thursday as temperatures soared above 90 degrees but that did little to jumpstart what has become a sluggish offense. Whether it's uncertainty related to a new scheme, defensive dominance or simply a lack of execution, the offense remains a work in progress.
After a week-plus of watching the struggles, the answer seems to be more execution-related than anything else. For all of the talk about changes in schemes and the identity of the play caller, none of that would seem to of particular import in a practice setting. The plays are generally scripted with the players well aware of their assignments each day. Yet, on the surface Mac Jones remains unsure of what he sees and the passing game has had trouble generating consistent production.
On Thursday there were moments when things appeared to be operating in a normal fashion. On one rep Jones hit his back foot, fired toward Jonnu Smith on a hook and the connection resulted in about a 15-yard gain. The play was in rhythm and all parties looked smooth and comfortable.
Later Jones connected with Tre Nixon on a drag route toward the back corner of the end zone, and the quarterback raised his arms above his head to signal the touchdown. Again, the play was crisp and appeared to be executed exactly as it is designed.
The problem is those plays haven't occurred often enough. On many other occasions the pocket collapses and Jones is forced to pull the ball down and scramble out of the pocket. On others Jones seemed to get plenty of time but couldn't find a suitable target. Some of those no doubt were signs of solid coverage, but others there seemed to be some options – like when Hunter Henry was open near the left numbers for what would have been a 10-yard pickup – yet Jones still pulled the ball down.
The low point on Thursday came when Jones executed a play-action bootleg to the right, but as he continued toward the sideline he failed to locate a receiver and showed some disgust as he threw it away with an underhand flip before going out of bounds.
On a day when Bill Belichick explained his desire to implement more situations into the routine, the offense offered more of the same.
"We're starting to build into some more team situations today, down and distance, moving the field, things like that that involve sideline substitutions and matching defensively, matching personnel groups, matching calls with the right group and so forth," Belichick said. "That type of thing. We're going to continue to build on some live work, try to get the players ready for some contact. We've added a little bit each day that we've had on pads."
There has been plenty attention paid to the struggles but some of the principals involved don't seem as concerned. Henry talked after practice about the importance of continuing to stack days of work together with the goal on improving while DeVante Parker echoed those thoughts and added that even though it's not always apparent there has been progress made.
"It's all about focusing on getting better," Henry added. "My job is to go out an execute to the best of my ability every day. We know what it takes to win football games."
Here are one man's observations from Day 8 of Patriots training camp.
*Two days and two errors in terms of attendance for yours truly. On Wednesday I forgot to include the latest newcomer to the roster as linebacker Nate Weiland was in uniform wearing No. 59. He took part in some of the 11-on-11 work, which was done at a much slower pace in the almost walkthrough-like setting. The 6-1, 223-pound Weiland played at NAIA Grand View University and went undrafted, and he once again received some reps on Thursday, making a tackle on one of the running plays.
*Assuming I can correctly read my notes, today's list included James White (PUP), Chasen Hines (NFI) and Andrew Stueber (NFI) as well as Dalton Keene, who missed his third straight day. Also, Matthew Judon was not spotted during practice.
*Brian Hoyer was back in uniform after missing five days of practice for an undisclosed reason. Jabrill Peppers and Malcolm Butler returned after sitting out Wednesday's practice. Deatrich Wise and Rhamondre Stevenson continue to be limited. White, Keene and Wise spent some time working on the lower field.
*The Patriots may have suffered their first significant injury of camp as Jahlani Tavai went down on the final rep of 11-on-11s of the morning. It was hard to see exactly how it happened but Tavai's knee seemed to buckle as he approached the pile near the end of the play. Linebacker coaches Jerod Mayo and Steve Belichick both accompanied Tavai and the training staff to the medical tent and Bill Belichick also checked in on the linebacker. He was not putting much weight on his leg as he was helped to the tent.
*Prior to the start of practice the team gathered at the far corner of the field near the top of the conditioning hill while Matthew Slater manned the hose to cool down his teammates. As a football was tossed on the soaked turf, the rookies scrambled to recover the fumble while Slater continued dousing them with water. Cole Strange later joked that he felt he had one of his better practices and that perhaps he'll continue to have Slater hose him down every day.
*The early portion of practice included a number of different variations of drills. The tight ends worked against the safeties, and later the wideouts and DBs went at it while the offensive line went against the defense in what amounted to three-on-three combinations. Those included two offensive linemen with a skilled player lined up wide. A toss or a screen would follow, resulting in three blockers trying to create space against three defenders. On one play Henry Anderson was able to discard his block and wrapped up Damien Harris. Anderson then tried to punch the ball loose and Harris didn't seem to like it.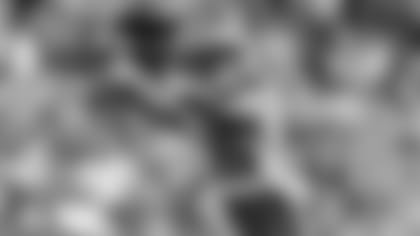 *With Judon out it gave third-year linebacker Anfernee Jennings some added opportunities and he saw plenty of reps during the 11-on-11 periods. He flashed some speed and power at times, and appears most comfortable setting the edge as a run defender.
*Jakobi Meyers turned in the most impressive rep in that period when he completely froze Jack Jones with a hard fake to the outside followed by a quick in-cut for an easy completion. Jonathan Jones also displayed excellent coverage on a deep ball to Tyquan Thornton, mirroring the rookie stride for stride down the field.
*Belichick told the media before practice that situations would be featured and there was a bit of a ramp period before that took place. The offense and defense worked on opposite fields against scout looks with a slightly accelerated walkthrough pace as the down and distance were scripted.
*After some kickoff work, the team split into groups with 7-on-7s on one field and one-on-one blocking/rushing drills on the other. Christian Barmore has been dominant in that setting thus far but on Thursday he was somewhat neutralized. He locked up twice with Mike Onwenu and good battles ensued on each rep. Later Barmore took on James Ferentz, and despite some impressive power from the second-year defensive tackle the center was able to keep him wide of the quarterback. Rookie Kody Russey stonewalled Davon Godchaux on another rep while Bill Murray put forth a good showing as well. Josh Uche shows great speed off the edge in the drill but anytime the blocker is able to get a piece of him he is typically neutralized.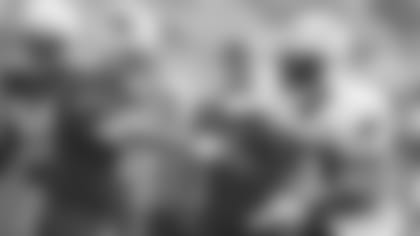 *Perhaps the offense would look more productive if the running game could show signs of life, but thus far that hasn't been the case. Damien Harris, Ty Montgomery and Kevin Harris haven't found much room to run lately thanks to some solid work from the front seven. Davon Godchaux has been stout most days and he was particularly so on Thursday. He beat Strange quickly on one play and dropped Montgomery in the backfield.
*Pierre Strong was involved in some of the 11-on-11 reps with the second group. The rookie has been dressed and taken part of every practice but hasn't been active in much of the full team work until Thursday.
*Even with Hoyer back in action, Bailey Zappe took over for Jones in each of the final two 11-on-11 segments that closed practice. Zappe again showed some decisiveness in his throws, although his accuracy escaped him occasionally, particularly when he missed an open Kristian Wilkerson when his throw went low and to the outside.
*Strange, Henry, Parker, Tyquan Thornton, Jalen Mills, Jake Bailey, Slater, Devin McCourty, Jonnu Smith, Trent Brown and Henry Anderson all spent some time talking with the media after practice.
*Practice will take place inside Gillette Stadium on Friday and it's open to season-ticket members and Foxborough residents only. The workout will begin at 7 p.m. with gates opening at 6 p.m. The Patriots are scheduled to be off on Saturday and the next practice open to the public will take place on Monday. As always, please check back with Patriots.com for all the latest schedule updates.