2011 in a Nutshell: From field level, as well as the catwalk at Lucas Oil Stadium on Sunday night, I saw Tom Brady feel the pressure in Super Bowl XLVI. The pressure to do a bit too much; the pressure to deliver perfect throws. In the end, this pressure overwhelmed the two-time MVP, causing him to have happy feet in the pocket. It was the play of a man with colossal weight on his shoulder pads, week in and week out.
The New England Patriots had a nice run in 2011-12 -- despite the misconception that they were a "great" team -- because Brady often played at a superhuman level. An inconsistent ground attack, and a secondary that saw the backs of receivers more often than the front, were the usual wet blankets.
What Went Right: Much of New England's success -- a 13-win regular season, two playoff victories -- came courtesy of throttling opponents with its aerial assault, while pinpricking them with interceptions, coffin-corner punts and other small aspects of gamesmanship that make the Patriots the Patriots. To truly chronicle their season, one would be better served using terms like "scrappy" and "resilient" than "dominant."
Brady was outstanding most of the season -- until the fourth quarter on Super Sunday. So often, a porous defense required Brady to put 30 points on the board, and so often he did -- 12 times in the regular season and once again in the postseason (45 against the Denver Broncos). Forget his 5,000-plus passing yards and 39 touchdowns. His will to win stands out as much as any player in the league -- a unique quality, considering he's played 12 seasons and has three rings to his name.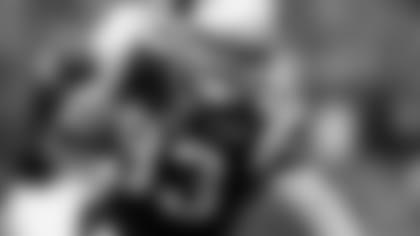 Another guy who enjoyed a spectacular season until that fateful fourth quarter was Wes Welker. His 122 catches and 1,569 yards almost went under the radar because of his quiet demeanor and consistency. Tight ends Rob Gronkowski and Aaron Hernandez weren't quiet, but were similarly unstoppable, with the former scoring 18 touchdowns and the latter routinely burning linebackers, corners, safeties, and guys named Sean Smith. Hernandez is more athletic than most wide receivers.
While the offense gets all the credit, the special teams greatly contributed to this franchise's seventh trip to the Super Bowl. Stephen Gostkowski made 28 of his 33 field-goal attempts and scored 143 points. Zoltan Mesko averaged 46.5 yards per punt, with a whopping 41.5 net average (tops in the AFC).
What Went Not So Right: The Patriots' defensive struggles have been regurgitated ad nauseam. Yet some light should be shed on why that defense performed so miserably in the league's rankings.
The NFL rates team defense on yards allowed. While the Pats finished 31st in that category, how many people realize they ranked 15th in scoring defense? The Patriots' defense certainly bent, but didn't break. That phrase is almost as maddening to fans as "prevent defense," but the Pats did force 34 turnovers -- many coming in a timely manner.
Yet, Super Bowl-berth aside, the defense hemorrhaged too much real estate. Way too much.
The pass rush was there at times, dormant at others. And the secondary hardly ever covered anybody. Several injuries didn't help matters. Nor did Devin McCourty's regression. Either way, the defense's overall shortcomings just put too much of the onus on Brady and the offense.
Offseason Crystal Ball: How will Josh McDaniels fare in reprising his role as offensive coordinator? Perhaps he will run the ball more frequently than Bill O'Brien did in 2011, slowing the opposing pass rush and giving the Pats better ability to protect leads.
Then there's how to handle Welker, BenJarvus Green-Ellis, Deion Branch, Dan Connolly and Mark Anderson -- all of whom are free agents. Welker will be back. The Law Firm might not, unless his sticker price falls in line with the Kelly Blue Book value. The Pats don't overspend much, particularly when it comes to running backs.
Meanwhile, who will be this year's Andre Carter? Or Brian Waters? New England has been excellent at acquiring mid-grade, aging free agents who go on to make considerable contributions. Carter (10 sacks) also is hitting the free-agent market. He ended the season on IR, and turns 33 in May. (New England sure could've used him in Super Bowl XLVI ...)
Team Needs and Draft: Corner, pass-rush help and an outside threat on offense -- in no particular order. The secondary got killed, on the playing field and on the laptop of every media member in the game. But here's the key with corners: they get a lot better when a pass rusher's raising some hell.
Follow Elliot Harrison on Twitter @Harrison_NFL