It's only Week 3, definitely too early to push the panic button or even worse, pull the plug on Cam Newton, drafted by many, including yours truly, apparently too early "or at all." Am I the only one who gets a sense this will ultimately be deemed a mistake? Last year, it was the Michael Vick craze, a consensus top three QB draft pick, later deemed a mistake. This year Cam is headed that way? Is it already safe to say the 2013 version will be RGIII? Buyers beware.
I never want to shed a negative thought on my beloved team, the Patriots, and in reality we have had an incredible ride through the new millennium, but I just am not sold on Steven Ridley, certainly from a fantasy perspective. He will break his share of nice runs but he isn't Points Per Reception (PPR) guy, and I don't see him being a consistent yardage machine. My guess is 3 great fantasy teases over the course of a season, and 7 games that will be busts.
I don't remember a season that as early as Week 3, so many waiver wire gems, or, more aptly named, completely botched non-draft picks were unveiled. The diamond is CJ "how did we all miss this" Spiller (didn't he finish last season like he is playing now, game in, game out). Also, looking like potential gems are Donnie Avery and Andre Brown. Other possibilities include Daryl Richardson, Jackie Battle, and Kevin Ogletree.
Of all the www.FFChamps.com 10 Commandments, the one I personally follow the closest is "thou shalt draft players from the next great offense." Assuming we are approaching a point where it's kosher to say Atlanta is just that, then Tony Gonzalez looks like a draft day steal, as I know how long he lasted in most drafts.
This is the most intriguing year I remember with regard to available players coming off the PUP or IR that have TIP, "trophy impact potential," Jahvid Best and Vincent Brown to name two.
I'm still in disbelief that I took Cam Newton and Jimmy Graham and others took the likes of Forte, Fred Jackson, and Jamal Charles over AP and MJD. How did they fall so far?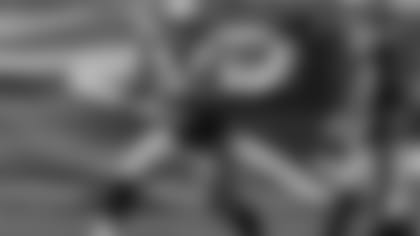 Sometimes around this time of the early season, fantasy football owners will trade away guys they believe had unsustainable flashes of brilliance, believing they can get maximum value right now. Guys that I would take a chance on trading for, if you can be the receiver from the throwing-away early team, are Reggie Bush, Frank Gore, and Tony Gonzalez.
Don't give away other teams' missed handcuffs for nothing. This includes rising value players like Ben Tate, Michael Bush or Fred Jackson. It's likely owners of Foster, Forte, Spiller, who didn't handcuff in these cases, will want to underpay. Wait it out. In Tate's case, he is a strong Running Back 3 or Flex, Bush is starting for a banged up Forte, and Fred Jackson will return and is too good to just sit on the bench.
Five players I am worried about are Dez Bryant, Steven Ridley, Cam Newton, Marshawn Lynch, and Marques Colston.
Five players I'd love to have are Willis McGahee, Vincent Jackson, Roddy White, Drew Brees, and Jordy Nelson.
Visit www.ffchamps.com for around the clock rankings, strategy and one on one advice, all the way through your Fantasy Football Championship. FFChamps.com: Extraordinary Results for Fantasy Football Dominance.