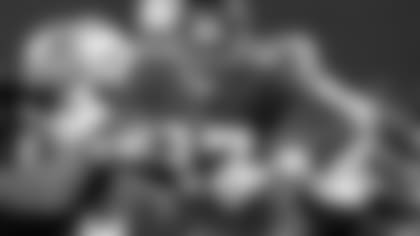 ]()Brandon Jacobs, New York Giants
The 264-pound Jacobs is coming off back-to-back seasons in which he eclipsed 1,000 yards while averaging 5 yards per carry. Even more impressive when you consider that he split the load in New York. Though his 219 carries in 2008 were four-year a career-high, he has the build to be a dominant workhorse and the big-play ability to give an offense a jolt. He's young and proven, yet brings fresh legs even for just a four-year vet. Jacobs is going to get paid somewhere. New York will do its best to make sure he remains in blue.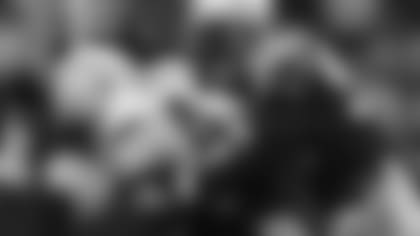 ]()Darren Sproles, San Diego Chargers
The diminutive dynamo is a unique playmaker/returner. He filled in admirably late in the '08 season when starter LaDainian Tomlinson was unable to go. Sproles is also a threat catching passes out of the backfield (5 TDs and a nearly 12-yard average per reception in '08).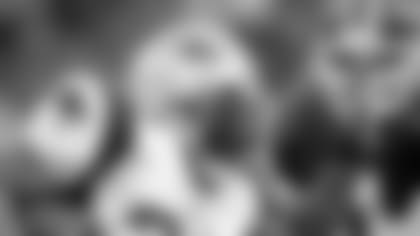 ]()LaMont Jordan, New England Patriots
Jordan has said he would like to return to New England, but also made it clear it's a business decision. Should he move on, which is a strong possibility, look for New England to bring in a similarly talented and low-priced option to add depth behind Laurence Maroney and Sammy Morris.
Correll Buckhalter, Philadelphia Eagles
When healthy Buckhalter has put up solid production as a backup in Philly. Averaged just a hair shy of 5 yards a carry on 76 touches last year, along with a pair of TDs. His injury history is the biggest question mark.
Kevin Jones, Chicago Bears
The Patriots have shown interest in Jones in the past - both as a draft prospect and when he was released by Detroit - so maybe the third time could be a charm. He was a virtual non-factor in his one and only season with the Bears last year.
Other Notable Names: Cedric Benson (Cincinnati), Rudi Johnson (Detroit), Michael Pittman (Denver)
J.J. Arrington, Arizona
Tatum Bell, Denver
Aveion Cason, Detroit
Jesse Chatman, New York Jets
P.J. Daniels, Baltimore *
Najeh Davenport, Indianapolis
De De Dorsey, Cincinnati *
DeShaun Foster, San Francisco
Travis Minor, St. Louis
Maurice Morris, Seattle
Montell Owens, Jacksonville *
Alvin Pearman, Jacksonville
Dominic Rhodes, Indianapolis
Aaron Stecker, New Orleans
Derrick Ward, New York Giants
Jason Wright, Cleveland
Heath Evans, New England
John Kuhn, Green Bay *
Corey McIntyre, Buffalo
Lorenzo Neal, Baltimore
Moran Norris, Detroit
Tony Richardson, New York Jets
Cecil Sapp, Houston
Terrelle Smith, Arizona
Naufahu Tahi, Minnesota *
Leonard Weaver, Seattle
* = Restricted Free Agent