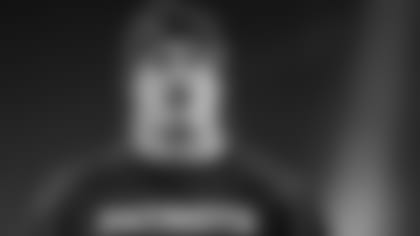 ](/node/47376)
A little less than a year ago as contract negotiations between the Patriots and Wes Welker were breaking down and then breaking off, New England acted swiftly, decisively and aggressively to replace the 100-catch slot weapon.
The Patriots officially announced the signing of former Rams receiver Danny Amendola last March 14 to a deal that was reportedly for five years with a potential total value of $31 million. It reportedly included a $6 million signing bonus and a total of $10 million in guaranteed money.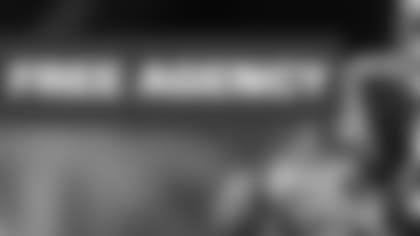 PREPPING FOR FREE AGENCY
The start of free agency is less than a week away. Get caught up on who the Patriots free agents are and the top free agents the team could target.  

He had a career average of 8.8 yards per reception and just two 100-yard games in 42 career contests.
That was his resume. He was considered injury prone and far less productive than Welker had been. That was worth, at least in New England's eyes, the contract that was given.
At the time, some questioned the deal and its value. I was among those. But, to be fair, I also questioned the five-year, $18 million deal given to Welker when he was added via trade from the Dolphins prior to the 2007 season.
Clearly Welker went on to earn his money, surpass his pre-Patriots production and more than live up to his potential beginning with six catches and a touchdown in his first game in New England on the way to a 112-catch campaign that would be one of his five 100-catch seasons for the Patriots.
Amendola's first year in New England wasn't quite as successful. By many accounts, including my own, he was the most impressive receiver throughout the summer and seemed to build a rapport with Tom Brady pretty quickly but that failed to lead to immense regular-season success.
His opening day effort in a comeback win in Buffalo was probably both the high and low of his season all wrapped up into one. On the positive side he caught 10 passes for 104 yards to help key the comeback, many of the catches in impressive fashion in tough traffic.
The negative was that Amendola severely injured his groin, an issue that had crept up earlier in the preseason, and reportedly tore the muscle from the bone. He limped off in the first half only to return and make big plays in the second.
But that injury would keep Amendola sidelined for the next three weeks and seemingly slow him for the rest of the year.
He also missed a game to a concussion after taking a massive hit to the head in Week 6 against the Saints.
All told Amendola's first season in New England included 54 catches for 643 yards with two touchdowns. He actually notched a career-high 11.9 yards per reception. He topped 100 yards on three occasions but missed four-plus games to injury.
In many ways it was a one-season representation of his career and his resume. He did some good things. Didn't put up huge numbers. Missed time to injury. He probably missed less time than he could have and clearly showed his toughness on plenty of occasions.
Still, the Patriots passing attack struggled down the stretch. Amendola caught a mere six passes in the final four games of the season, including the playoffs. He was targeted just once in the AFC Championship Game in Denver and that led to an alligator-arm drop.
Cull it all together from the last 11-plus months and the totality of the Amendola story has brought about discussion, rumors and reports that his lone season in New England might be his only season in Foxborough. The Boston Globe wrote on Jan. 26 that Amendola "lost Tom Brady's trust, and could be in danger of being cut."
On Feb. 28, shortly after the annual NFL Combine had brought the entire football world together in Indianapolis, Bleacher Report's longtime NFL writer Dan Pompei wrote, "NFL teams say the name of Danny Amendola has been floated in trade talks." Pompei goes on to say that the receiver did not have the kind of impact the team envisioned and that there was speculation the team could cut him if a trade couldn't be worked out.
Based on the emails and phone calls we've gotten from Patriots fans here on Patriots.com and on our "PFW in Progress" radio show, these reports and rumors of Amendola's potential departure have been met with support from fans.
I don't really understand how New England could go from being so in love with Amendola's potential and skill set last March only to send him packing – with no cap savings – this spring. That's right, it actually costs the Patriots more to rid themselves of No. 80, and replace him, than it would to give him another chance.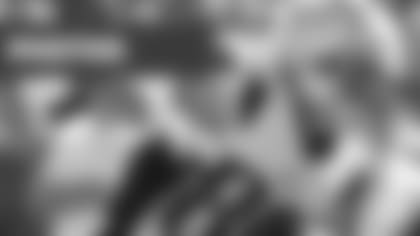 ](/node/47376) BEST OF DANNY AMENDOLA
Check out a selection of the best images of Patriots WR Danny Amendola from the 2013 NFL season. VIEW
 
   

This is a guy who was seen by supporters as the younger Welker replacement with more playmaking potential. This was a guy worth $31 million in a contract that sort of set the market for players of this type and was well beyond what the aging Welker got in Denver, or could have gotten anywhere.
And Amendola went out and pretty much had a typical Amendola season. If anything, he showed a ton of guts, toughness and resiliency.
What has that gotten him? If you believe reports – the trade block or the potential cutting block.
Fans, media and team alike have lauded Logan Mankins for his toughness for years, including playing through a torn ACL even though that season wasn't exactly one of his better performances.
But Amendola played a year without a groin that was properly attached or functioning at a position where quickness and lateral movement are necessities and he might be run out of town?
Amendola was second on the offense in targets, an offense that played most of the year without its projected key core playmakers in Rob Gronkowski and Aaron Hernandez. He caught 50 passes for just the third time in his career. He topped his previous single-season yards-per-catch average by more than a full yard and his career average by more than 3 yards. His two touchdowns came in slightly above his career average for a season.
He also seemed to work hard, put his body on the line and do everything that was asked of him, with not a bad word or questionable whisper to be heard.
Yet, again, he might be asked to turn in his playbook and find a new place to work.
What's changed? Why the reported/supposed change of heart?
Amendola is who he is. He is who he's always been. He is the guy the Patriots chose to give $31 million to and replace Welker with.
Since there would be no cap savings and he'd probably need to be replaced, Amendola is a guy that at the very least has earned at least one more year in a Patriots uniform. And I don't see how there is any other way to look at it.
*What do you think of Amendola? Has your opinion of him changed? Should Amendola be on the Patriots roster in 2014? Let us know with a comment below!
Danny Amendola Bio and Stats