Stephen Gostkowskitries not to think too much. The game is hard enough without all the extra baggage.
"The thinking part of my game doesn't go very far," Gostkowski said Wednesday. "I just worry about what I have to do and not what the defense or offense does."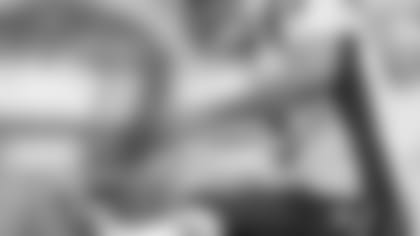 ]()The third-year kicker has apparently discovered the key to success, for he's a perfect 5-for-5 on field-goal attempts this season and is coming off one of the best games of his career after kicking five touchbacks in New England's 19-10 victory last weekend over the New York Jets.
Gostkowski's booming kicks helped the Patriots eke out a close win while dominating the battle of field position. The Jets finished with only one return in the kicking game and never started a drive beyond their own 25-yard line. The Patriots subsequently limited New York to 256 total yards and started five of their own drives in Jets' territory.
"Coach [Bill Belichick] is always starting off every meeting with special teams," Gostkowski said. "He reiterates how important it is to the whole team and not just the guys who are out there. It is a third of the game. It's not as many plays, but it's still a big thing and anytime you can help your offense out with good field position on a return or help your defense out, it goes a long way when the other team has to fight 80 yards every time, or you get a good punt and they've got to go 90 or something like that. It makes it a lot tougher.
"When all three phases play together, it's a good recipe for success."
Gostkowski also attributes his success to repetition. He kicks roughly five to 10 field goals in practice and then works exclusively with long snapper Lonie Paxtonon an additional 30 to 40 kicks to keep himself sharp, though that number varies depending on his mood.
"Sometimes, if my coach thinks I'm not doing something right, you just call it quits then because you don't want to develop bad habits," he said. "There's a fine line between not kicking enough and kicking too much and I think [special teams coach] Brad [Seely] and coach Belichick do a fine job monitoring that. They realize that.
"When you get tired, you start doing different things. You start trying to kick too hard. That's when you start getting into trouble. It's a routine just like everyone else. We'll kick one way with the wind and one way against the win – the same amount each way. We'll practice long ones more than short ones, or vice-versa. It's so monotonous what I do. Kick 15 field goals this way, then go back so and so yards. It's the same thing everyday. That's what you have to do as a kicker, punter or any skill position. You have to do the same thing every time and consistently."
With Tom Bradyout for the season, Gostkowski's workload is expected to increase if the offense doesn't score as many touchdowns. Never one to think too much, Gostkowski prefers to stick with what works rather than predicting how much he'll be needed on any given week.
"You can't say anything because we could come out here and score seven touchdowns next week and I'll be kicking seven extra points," Gostkowski said. "My routine is when we cross the 50, I kick a couple of warm-up kicks, stretch a little bit and then on third down I start focusing in.
"If we get the first down, I go back and start my routine again. If not, they call for a field goal and I run out there. I don't think going into a game, 'Wow, this team has a great defense, so I might have to kick five field goals.' I don't go to sleep thinking about that. I just try to get ready when they call for a field goal and try to make it way more times than I'm not going to make it."
Along with wide receiver Kelley Washingtonand linebacker Eric Alexander, running backs Laurence Maroneyand LaMont Jordanmissed Wednesday's practice with various injuries.
Maroney left Sunday's game with a shoulder in the first half and did not return until the fourth quarter. Jordan played the entire second half and finished with 62 yards on 11 carries. He is suffering from a foot injury. Alexander has an injured calf and Washington is nursing an ankle injury. The signing of fullback Kyle Eckelmay be a sign that Maroney and Jordan are a risk to miss Sunday's game against Miami.
The good news is Ben Watsonwas on the field, which may be a sign he's closer to making his regular-season debut. Watson has missed the first two weeks with a knee injury, but was upgraded to questionable last week. Special teams' ace Sam Aikenwas also present, which is another positive sign as the veteran receiver looks to make his New England debut in Week 3 after missing the entire preseason with a knee injury.
Defensive end Richard Seymourcan thank his improved for his strong start in 2008. Take it from someone who knows.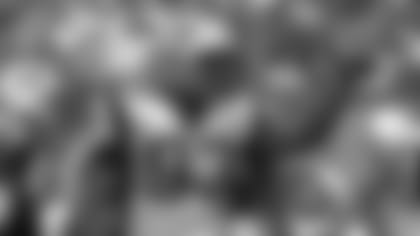 ]()"When you feel good, you play good," safety Rodney Harrisonsaid. "Richard has been dominating for a long, long time and it's really good to see him up to par and really being Richard Seymour, because when he's at his best, there's no one who can stop him. He's helping our team out. He's a tremendous leader on this team. He works extremely hard and he's a great football player."
Seymour is finally healthy after missing seven games last season with a knee injury. Harrison has been down that road before, having missed parts of the 2005 and 2006 season due to a knee injury as well – albeit a more serious setback involving ligament damage.
Through two weeks, Seymour has six tackles and a nine-yard sack in addition to two tackles for a loss. One of his tackles came against Chiefs' running back Larry Johnson during the Patriots' game-winning goal-line stand in Week 1.
"The goal line play was one of three that we made as a team. That was a big stop as well," Belichick said. "Richard is off to a good start this year. He had a good camp and good offseason. He's been able to take more reps and I think he's a better fundamental player this year than he was last year.
"Having missed all those fundamental and individual periods in training camp and in the early part of the season, coming in half way through the year and trying to get assignments and game plans, you just don't have as good of a fundamental base. That's one of the things that training camp is the best for. That's why pitchers and catchers go to training camp early. It's the same thing with football."
With so many new faces on both sides of the ball, the Miami Dolphins barely resemble the team that finishing 1-15 last season. "In a way, it just doesn't seem the same standing up here, talking about the Dolphins and not going on about [Jason] Taylor and [Zach] Thomas," Belichick said. "There's been a changing of the guard in that respect." … The Dolphins also made wholesale changes in their personnel department by hiring head coach Tony Sparano and tabbing Bill Parcells as their Executive Vice President of Football Operations. Parcells' influence can already be seen in some of Miami's offseason acquisitions. "Bigger and more physical," Belichick said. The transition included moving Matt Roth to outside linebacker and drafting fellow linebacker Quentin Moses and drafting 315-pound offensive tackle Jake Long. "They have a lot of young players who will develop and grow into the big, physical, tough type players that they want to play with," Belichick said. ... Linebacker Gary Guyton, quarterback Matt Gutierrez, offensive lineman Russ Hochsteinand fullback Mike Richardsonwore black jerseys Wednesday in honor of their outstanding performance during practice last week.