While many Red Sox' fans shut off their televisions last night when Boston fell behind by seven runs in Game 5 of the American League Championship Series, Bill Belichickkept watching.
The Red Sox rewarded his faith with eight unanswered runs over the final three innings to pull out a shocking victory, capping the greatest postseason comeback in 79 years.
"That's the difference between baseball and football," Belichick said Friday. "You can't run out the clock. You've got to get them out. You can't run out the clock."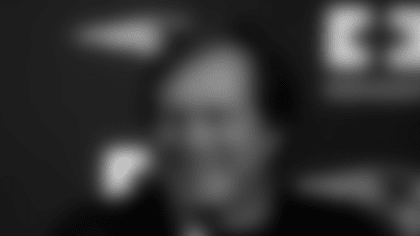 ]()Thankfully, the Patriots can, and they'll likely try to do so Monday night when they host the explosive Denver Broncos just one week after watching their own secondary get lit up in a loss to San Diego.
The less Denver's offense is on the field, the better New England's chances are of winning Monday's game. Easier said the done. The Patriots will need a combination of stingy defense and an effective running game to control the clock – the same strategy that worked to perfect in San Francisco when they held the ball for roughly 39 minutes and held the 49ers without a first down for nearly three quarters.
"We are going to have our work cut out for us," quarterback Matt Casselsaid. "We just have to go out and put together a great game plan, start quick and execute."
Coming off a disastrous loss in San Diego, this is an important week for the Patriots with a slew of difficult games on the horizon in November, including a trip to Indianapolis and a visit from the first-place Bills. Cornerback Ellis Hobbssays their backs are against the wall. Belichick agrees – somewhat.
"I think your back is against the wall every week," Belichick said. "Let me know when the game doesn't matter. Let me know during the regular season when you can come in and say that this game is really no big thing. We have 16 games [and] every one of them is big.
"When one of those games comes up, let me know so I will be able to understand that. I think every game is an important game. We don't have 162 games or 81. We have 16."
With that said, the Patriots have had their backs against the wall twice in the last three games, falling behind by at least three touchdowns in the second half. Should they find themselves in a similar predicament Monday night, it wouldn't hurt to swipe a page from the Red Sox' playbook.
"[They] played with the heart of a champion last night," Belichick said. "That's pretty impressive."
1. Cover 2, Cover 3 – cover everyone!
In the aftermath of a dismal performance by the secondary last weekend, the Patriots need to shore up their coverage and be prepared for the possibility of another aerial assault against the Broncos.
Unlike years past when they relied heavily on their running game, the Broncos have morphed into a pass-happy offense behind the leadership of quarterback Jay Cutler. The third-year veteran leads the AFC and is ranked third in the NFL with 1,694 yards through six weeks.
The Patriots got beat on big plays early and often by Chargers' quarterback Philip Rivers, who recognized New England's man-to-man coverage in the secondary and – with ample time to throw due to the lack of a pass rush – calmly completed passes of 59, 49, 48 and 28 yards.
Conventional wisdom suggests the Patriots need to rush more defenders to put pressure on the quarterback, but if the opposing line protects its passer and no one breaks through, that leaves New England's defensive backs in one-on-one coverage. Uh-oh.
So what should the Patriots do? They could play a basic zone defense to make sure no part of the field is unaccounted for or they could go with a Cover 2 and leave both safeties in the deep part of the field to protect against long passes. Regardless of the strategy, the execution, first and foremost, needs to be better than it was in Sunday's blowout loss at Qualcomm Stadium.
2. Keep running and running and running …
Even if LaMont Jordanand Laurence Maroneymiss another game Monday due to an injury, the Patriots have no excuse to not establish the run against Denver's porous defense.
The Broncos are ranked 30th in overall defense and 26th against the run. Once again, Mike Shanahan's latest attempt at rebuilding the defensive line has not paid dividends yet. Remember 2005 when they acquired four former Cleveland Browns? This past winter, they acquired defensive tackle Dewayne Robertson in a trade with the Jets, adding him to yet another new-look line that also features former fourth-round draft picks Elvis Dumervil and Marcus Thomas and pass-rushing end John Engelberger, who joined the team in 2005 courtesy of a trade with San Francisco.
Given the numbers, Denver's latest defensive facelift has been a work in progress. With or without Maroney and Jordan, the Patriots should be able to pound the ball up the middle against the Broncos' soft front and establish their presence early.
Sammy Morrisis the key to the game plan. Get his legs moving early and you have a chance to control the clock and keep the Broncos off the field. A run-oriented attack will also open up possibilities down the field for Cassel, who would love to continue developing his relationship with explosive wide receiver Randy Moss.
Oddly enough, the Broncos are ranked dead last in the league in pass defense despite having Champ Bailey and Dre` Bly at cornerback. Cassel needs to take advantage before they find a way to shore up their awful coverage.
Bly gave up a few big plays against the Jaguars last weekend and has been targeted throughout the season because no quarterback wants to throw toward Bailey's side. Granted, the Patriots haven't had much consistency with the deep ball, but the Broncos haven't covered many of them from their own end, so it's worth a shot to take off the training wheels and let Cassel unleash some bombs.
With so much attention paid to Moss on a weekly basis, Jabar Gaffneymight have an opportunity to break through against the Broncos. How about Wes Welker? He continues to make catches, but hasn't had quite as many yards this year as he did in 2007. Against a team with legitimate tackling issues, Welker might have a chance to turn a few underneath passes into long gains.
Cassel indicated this week his chemistry with Moss is fine. He says he feels more comfortable in the pocket with each passing game. As always, no passing game can function without protection from the offensive line. At the same time, the Patriots can't play with the fear that Cassel will get swallowed up if the pocket collapses.
Take a few chances and try to jump out to an early lead, because playing from behind hasn't worked too well this season.
Belichick matching wits with Shanahan is one of the most interesting match-ups on the schedule this season. The defensive mastermind trading blows with the league's preeminent offensive guru will serve as the perfect tagline for Monday night's primetime audience.
Shanahan is one of the few coaches who has gotten the better of Belichick over the years. He's 5-2 against the Patriots since 2000, including a perfect 2-0 record at Gillette Stadium, which happens to be the site of Monday's game.
What makes Shanahan so difficult to deal with? Take it from Belichick.
"I don't think there is anyone better than Shanahan offensively," he said. "He creates a lot of problems for any defense. It doesn't matter what you run, what coverages you play, or what front you play. He does a great job of attacking the defense and putting you in positions that are difficult, whether it is run force, coverage, gap control or whatever.
"He has a real good understanding of how to attack you and how to force you to adjust to a certain formation or a certain look and then how to attack it."
Now it's up to Belichick to turn the tables and create problems for Shanahan by coming up with a new wrinkle on defense for Monday night – perhaps a derivative of the game plan that worked to perfection in San Francisco. No matter the outcome, this will be one of the head-to-head match-ups worth watching.
EXTRA POINTS: The injury report looks bleak heading into the weekend. Tackle Nick Kaczur (ankle), linebacker Eric Alexander (hamstring), defensive lineman Jarvis Green (ankle), wide receiver Kelley Washington (ankle), cornerback Jonathan Wilhite (flu) and running backs Laurence Maroney (shoulder) and LaMont Jordan (calf) are all doubtful for Monday's game after missing practice Friday.