WEEK 10 · Sun 11/12 · 9:30 AM EST
AT
Patriots
New England Patriots
The New England Patriots will face the Indianapolis Colts this week at Frankfurt Stadium with a 9:30 a.m. ET kickoff. It will be the Patriots fourth time playing internationally after two games in London and one in Mexico City. The Patriots hosted Indianapolis last season at Gillette Stadium on Nov. 6 and prevailed with a 26-3 victory.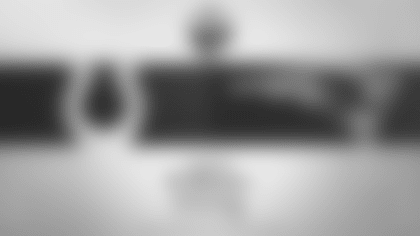 NFL INTERNATIONAL SERIES
The Patriots will play an international game for the fourth time after playing in London in 2009 and 2012 at Wembley Stadium and in Mexico City in 2017 at Estadio Azteca. The Patriots beat the Tampa Bay Buccaneers 35-7 on Oct. 25, 2009 and the St. Louis Rams, 45-7, on Oct. 28, 2012 at Wembley Stadium and then the Oakland Raiders, 33-8, on Nov. 19, 2017 in Mexico City in Estadio Azteca.
This week's game will be the NFL's third game played in Germany. In 2022, Tampa Bay beat Seattle, 22-16, in Munich, Germany. Last week, Kansas City hosted Miami at Frankfurt Stadium.
The Patriots have traveled internationally for four preseason games in addition to their 2009, 2012 and 2017 regular season games in London and Mexico City.
The Patriots lost to Detroit, 22-9, in Montreal in 1969
The Patriots lost to Pittsburgh, 30-14, in Montreal in 1990
The Patriots lost to Cleveland, 12-9, in Toronto in 1993
The Patriots defeated Dallas, 21-3, in Mexico City in 1998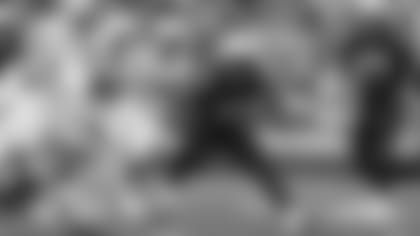 SCOUTING THE MATCHUPS
When the Patriots run - Edge: Patriots
For the second straight week Rhamondre Stevenson showed flashes of his 2022 form. After a sluggish start to the season, the third-year back has been breaking tackles and piling up yards after contact, as was his trademark in previous seasons. Against Washington he consistently moved the pile before taking advantage of a huge hole opened by David Andrews and Cole Strange and ripped off a 64-yard touchdown run, the longest of his career. Although he finished with just 87 yards on nine carries, Stevenson again showed that he remains a talented back, and one that should have some success against a leaky Colts front in Germany. Indy ranks 24th in the league, allowing 125.6 yards per game on the ground. That number improves a bit when it comes to yards per carry as the Colts give up just a shade over 4 yards per rush and rank 16th. Indy's personnel up front is solid, led by standout defensive tackle DeForest Buckner. But he's next to the undersized Taven Bryan with ends Kwity Paye and Samson Ebukam flanking that pair. The linebackers are an active group with Shaquille Leonard, Zaire Franklin, who missed the first game of his seven-year career against Carolina with a knee injury, and E.J. Speed, so the personnel has the ability to perform better against the run. But given Stevenson's recent upswing, expect the Patriots to feed him early and as often as the score allows.
When the Patriots pass - Edge: Colts
After a stirring comeback late in the fourth quarter of the upset win over the Bills in Week 7, Mac Jones and the Patriots passing game's struggles have returned. Jones was erratic in the loss to the Commanders, misfiring on a handful of potential big plays – one early to Tyquan Thornton and another late to Stevenson. The problems weren't all on Jones, however, as he dropped a nice deep ball over the shoulder to Jalen Reagor, who dropped what could have been a big completion in the second half. Still, Jones hasn't been able to consistently mount any offense, and with injuries depleting his receiving corps (Kendrick Bourne, DeVante Parker) things don't figure to turn around quickly. The Colts have been average in the secondary, allowing 235 yards per game (23rd) and 6.6 yards per pass, which ranks 20th. But Indy has nine interceptions on the season with former Patriot Kenny Moore leading the way with three. Moore is joined at corner by JuJu Brents and Jaylon Jones, along with safeties Julian Blackmon and Rodney Thomas. Brents missed the Panthers game and was replaced by Darrell Baker, which put the Colts secondary in a state of flux. Despite the injuries, the Colts have shown the ability to compete on the back end, and given the struggles of Jones and the Patriots receivers that should continue.
When the Colts run - Edge: Patriots
The Colts have the ability to run the ball and this could wind up being the key matchup in the game. Zack Moss and Jonathan Taylor give Indy a formidable one-two punch in the backfield with both averaging north of 4 yards per carry. Moss carried the load early while Taylor worked his way back from the physically unable to perform list. He leads the way with 615 yards on 132 carries and five touchdowns. Taylor has been effective since returning, adding 254 yards on 62 carries and another touchdown. Indy wants to be a physical team behind a solid offensive line that includes Bernhard Raimann, Quenton Nelson, Ryan Kelly, Will Fries and Blake Freeland, who has taken over for the injured Braden Smith at right tackle the last four games. It's a formula that has been effective for the most part as Indy averages 123.3 yards per game on the ground (10th) and 4.3 yards per carry (11th). On the flip side the Patriots have been quite stout against the run most of the season. They currently rank second in the NFL, allowing just 3.5 yards per carry and 11th in yards per game at 100.8. Christian Barmore's recent upswing has been a boost on the inside, along with Lawrence Guy and Davin Godchaux. Rookie Keion White has been a physical presence inside as well. The Colts will try to make life easy on backup quarterback Gardner Minshew by getting Moss and Taylor going, but the Patriots have been stingy.
When the Colts pass - Edge: Colts
Minshew is the prototypical old-school backup gunslinger who is capable of getting hot but just as capable of making mistakes and turning it over. Since replacing rookie Anthony Richardson, he's completed 64 percent of his passes for 1,527 yards with eight touchdowns and five interceptions. His play has allowed Indy to remain on the periphery of the playoff race at 4-5, and he also has done his part in a couple of the losses, putting up 38 against Cleveland and 27 against New Orleans in defeat. The Colts rank 16th in the league, averaging 221 yards per game passing and 19th with a 6.4-yard average per pass. Meanwhile the Patriots secondary is taking on water. After losing rookie Christian Gonzalez, the group has slowly declined. Jonathan Jones is battling a knee injury but hasn't gotten much help from Jack Jones or J.C. Jackson. Those two were on the bench to start the Washington game as Shaun Wade was in the lineup for the first two series. When they entered the game things got worse, particularly when Jones was involved. Sam Howell racked up 325 yards passing and frankly it could have been worse had the Commanders receivers been able to hold onto a few catchable passes. The Colts will use the physical Michael Pittman (58 catches, 593 yards, three TDs) as their top target with impressive rookie Josh Downs (41-483-2) the clear second option. Downs is dealing with a knee injury so his status is uncertain. From there it's a sizable drop down to Alec Pierce (17-243-0) and tight ends Kylen Granson, Drew Ogletree and Mo Allie-Cox, as well as Moss and Taylor out of the backfield. This isn't the most explosive passing attack in the league, but the Patriots secondary has been on its heels the last few weeks.
Special Teams - Edge: Patriots
Both teams have struggled on special teams at times this season. The Patriots have been undisciplined, committing several penalties at inopportune times – most recently when Mack Wilson was called for being offside while the Commanders were set to punt the ball back to the Patriots in the final minutes. Brenden Schooler also had a pair of penalties late on punt returns, backing the Patriots up inside their 10 each time. Chad Ryland shook off a slow start and has been excellent since. He connected on a 43-yarder and has now made his last six straight. Bryce Baringer continues to be uneven but for the most part has been effective. Indy counters with Matt Gay, who has been outstanding. Gay is 16 of 18 on field goals and is perfect on his 24 PATs. He also provides a long-range threat, connecting on 6 of 7 from 50-plus including a 57-yarder at Carolina on Sunday. Rigoberto Sanchez handles the punting and has yet to record a touchback in 40 attempts, but the Colts coverage has been less than stellar as his net average of 41 indicates. Opponents are averaging almost 11 yards on 24 punt returns this season. Isaiah McKenzie is the Colts primary return man on both punts and kicks. If the Patriots can regain their focus and eliminate the penalties, they should be able to shake Demario Douglas loose on a punt return for a potential big play.
The New England Patriots and Indianapolis Colts will meet for the third straight season. The Patriots traveled to Indianapolis on Dec. 18, 2021, and lost 27-17. The loss snapped a seven-game win streak for the Patriots that season, as well as ending an eight-game win streak against the Colts and a streak of nine straight games scoring 30 points against the Colts. Last season, the Patriots hosted the Colts at Gillette Stadium and prevailed with a 26-3 victory on Nov. 6, 2022.
The two teams share a long rivalry, as the Patriots and the Baltimore/ Indianapolis Colts played twice each year from 1970 to 2001 as members of the AFC East, with the exception of the 1982 strike season.
Since realignment in 2002 when the Colts moved to the AFC South, the teams played in the regular season every year for 10 straight seasons from 2003 through 2012, with New England holding a 6-4 edge in those games. While they did not play in the 2013 regular season, they did face each other in the postseason with the Patriots claiming a 43-22 Divisional Playoff win at Gillette Stadium on Jan. 11, 2014. The rivalry was rekindled with two meetings in 2014, a regular season game at Indianapolis and the AFC Championship Game at Gillette Stadium, both of which were won by New England. Then the clubs met again in 2015 with New England taking a Sunday Night Football victory at Indianapolis.
Overall, this week's game will be the 84th meeting between the two teams. The Patriots lead the series with a 49-29 record in the regular season and a 4-1 record in the postseason.
New England holds a 31-12 overall record against Indianapolis at home, including 10-2 at Gillette Stadium.
The Patriots own a 4-1 record overall against Indianapolis in the postseason, including a 4-0 record in playoff games played in New England. Three of the five postseason contests were in the AFC Championship Game. The Patriots are 2-1 in those contests.
The clubs have clashed in the playoffs following the 2003, '04, '06, '13 and '14 seasons. The Patriots beat the Colts in the 2003 AFC Championship Game, 24-14, at Gillette Stadium, won 20-3 at Gillette Stadium in a 2004 AFC Divisional Playoff, lost in the 2006 AFC Championship Game, 38-34, at Indianapolis, won in the AFC Divisional meeting 43-22 at Gillette Stadium and took a 45-7 decision in the 2014 AFC Championship Game.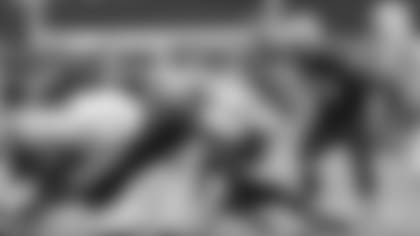 SERIES BREAKDOWN
NEW ENGLAND 53, INDIANAPOLIS 30
Record in New England: 31-12 (Incl. 4-0 in playoffs)
Record in Foxborough: 31-11 (4-0)
Record in Boston: 0-1
Road Record: 22-18 (Incl. 0-1 in playoffs)
Record in Indianapolis: 16-10 (0-1)
Record in Baltimore: 6-8
Largest Margin of Victory: 39 points (10/06/74)
Largest Margin of Defeat: 31 points (11/26/72)
Longest Winning Streak: 8 (2010-2018)
Longest Losing Streak: 3 (1970-71, 2005-06)
QUICK HITS
The Patriots and Colts both passed the 1990s San Francisco 49ers for the all-time best wins mark for a decade in NFL history. New England had 126 wins from 2000-09, while Indianapolis had 124 wins over that span. San Francisco had 122 wins in the 1990s. The Patriots surpassed that mark by finishing the 2010s with 141 total victories.
Patriots head coach Bill Belichick is 17-7 against the Colts as head coach of the Patriots and 19-9 against Indianapolis as a head coach overall
Table inside Article

| 2023 REGULAR SEASON | NEW ENGLAND | INDIANAPOLIS |
| --- | --- | --- |
| Record | 2-7 | 4-5 |
| Divisional Standings | 4th | 3rd |
| Total Yards Gained | 2,605 | 3,097 |
| Total Offense (Rank) | 289.4 (27) | 344.1 (12) |
| Rush Offense | 86.9 (28) | 123.3 (10) |
| Pass Offense | 202.6 (21) | 220.8 (16) |
| Points Per Game | 15.0 (31) | 25.8 (7) |
| Total Yards Allowed | 3,001 | 3,245 |
| Total Defense (Rank) | 333.4 (16) | 360.6 (26) |
| Rush Defense | 100.8 (11) | 125.6 (24) |
| Pass Defense | 232.7 (21) | 235.0 (23) |
| Points Allowed/Game | 25.3 (26) | 26.9 (28T) |
| Possession Avg. | 26:30 | 28:51 |
| Sacks Allowed/Yards Lost | 18/117 | 22/117 |
| Sacks Made/Yards | 18/124 | 25/186 |
| Total Touchdowns Scored | 15 | 26 |
| Penalties Against/Yards | 58/431 | 59/411 |
| Punts/Avg. | 46/46.9 | 40/47.5 |
| Turnover Differential | -5 (28T) | 0 (12T) |
OL Arlington Hambright 2022
LB Cameron McGrone 2021-22
CB Kenny Moore II 2017
CB Ameer Speed 2023
WR Coach Reggie Wayne 2015
DL Lawrence Guy Sr. 2012-13
HC Bill Belichick 1975
Patriot to Watch: Rhamondre Stevenson
RB Rhamondre Stevenson had a 64-yard touchdown run in the second quarter vs. Washington last week. Since 1970, Laurence Maroney (2007), Sedrick Shaw (1998), Robert Edwards (1998) and Craig James (1985) are the only Patriots players with multiple 50-yard runs in a season. Stevenson will look to join them with a 50-yard run this week against Indianapolis.
Stevenson finished the game last week with nine carries for 87 yards for a 9.7-yard average, the highest average of his career and the third time he has had an average of at least nine yards. The highest two-game total in New England history was RB Larry Garron in 1962 with a 9.55 yards-per-carry average. Garron had 13 carries for 140 yards for a 10.8-yard average vs. Oakland on Oct. 26 followed by seven carries for 51 yards for a 7.3-yard average at Buffalo on Nov. 3.
The Patriots are 3-0 in the NFL's International Series. The Patriots have let up only one touchdown in each of the games and have scored over 30 points in all three.
Patriots 35-7 over Tampa Bay – Oct. 25, 2009 in London
Patriots 45-7 over St. Louis – Oct. 28, 2012 in London
Patriots 33-8 over Oakland – Nov. 19, 2017 in Mexico City
Rookie P Bryce Baringer is leading the NFL with 22 punts inside the 20-yard line. He is on pace to finish the year with 42 punts inside the 20-yard line. The Patriots record for most punts inside the 20-yard line in a season is 36 by Jake Bailey in 2019.
J.C. Jackson's Interception Total
DB J.C. Jackson leads the NFL in interceptions since entering the NFL in 2018 as a rookie free agent with New England out of Maryland.
Jackson enters this week 9th on New England's all-time interception list with 25. He needs two interceptions to move into a tie with Maurice Hurst with 27 interceptions. Jackson has four two-interception games.
The Patriots defense generated a season-high nine sacks the last time the Patriots and Colts played, which was on Nov. 6, 2022 at Gillette Stadium. The nine sacks are tied for the most under Bill Belichick. It is also tied for the second-most sacks in team history. The most sacks the Patriots have had in back-to-back games against an opponent is 15 when they had seven sacks on Dec. 18, 1963 vs. Denver followed by eight sacks on Oct. 4, 1964 at Denver.
DB Brenden Schooler, who leads the NFL with 11 special teams tackles, had his third straight game with at least two special teams tackles and his fifth game overall with at least two special teams tackles after registering three total special teams tackles last week against Washington. Schooler can become the first Patriots player with at least two special teams tackles in four straight games since CB Kyle Arrington put together a four-game stretch in 2009 – two special teams tackles at Miami (Dec. 6), three special teams tackles vs. Carolina (Dec. 13), two special teams tackles at Buffalo (Dec. 20) and five special teams tackles vs. Jacksonville (Dec. 27).
TE Pharaoh Brown has seven receptions for 170 yards for the year and is averaging 24.3 yards per reception. He has five receptions in 2023 of at least 20 yards. The highest average in a season for a Patriots player was Stanley Morgan with a 23.4-yard average in 1981 (44 receptions for 1,029 yards). The Patriots have had a player finish with an average of at least 20 yards per reception 11 times. The last Patriots player to accomplish the feat was Shawn Jefferson in 1998 when he had a 22.7-yard average on 34 receptions for 771 yards. Over the last 40 seasons, the most 20-yard reception in a season by a Patriots player is 28 by Stanley Morgan in 1986 and the most by a tight end is 22 by Rob Gronkowski in 2011 and 2015.
LB Ja'Whaun Bentley had his 12th career game with 10 or more tackles after finishing with a team-leading 13 total tackles last week against Washington. It is his second game in 2023 with at least 10 tackles. He had 11 total tackles vs. New Orleans on Oct. 8. Bentley had five 10-plus tackle games in 2022. He will look to have back-to-back 10-plus tackle games for the first time since he had three-straight 10-plus tackle
games in 2022 with 10 tackles at Arizona on Dec. 12, 10 tackles at Las Vegas on Dec. 18 and 11 tackles vs. Cincinnati on Dec. 24.
Bentley had his first career two-sack game with two fourth quarter sacks last week against Washington. He will look to become the first Patriots player with back-to-back games with at least two sacks since LB Josh Uche had a 2-sack game vs. Buffalo on Dec. 1, 2022 followed by a 3-sack game at Arizona on Dec. 12, 2022.
Bentley is leading the team with 68 total tackles and is on pace to finish the season with 128 total tackles. Last season, he set a career-high with 122 total tackles to become the 13th player to reach at least 120 total tackles in a season and the first since Jerod Mayo had 147 total tackles in 2012. Bentley is on pace to become the first Patriots player with back-to-back 120 tackle seasons since Rodney Harrison with 124 total tackles in 2003 and 129 total tackles in 2004.
TELEVISION: This week's game will be broadcast by NFL Network and can be seen locally on WCVB-TV Channel 5. Rich Eisen will handle play-by-play duties with Jason McCourty as the color analyst. Stacey Dales and Sara Walsh will provide analysis from the sidelines. The game will be produced by Jonathan Segal and directed by Chris Svendensen.
NATIONAL RADIO: This week's game will be broadcast to a national audience by Westwood One Sports. Bill Rosinski will call the game with Mike Mayock providing analysis.
LOCAL RADIO: 98.5 The Sports Hub is the flagship station for the Patriots Radio Network. A complete listing of the network's 33 stations can be found here. Play-by-play broadcaster Bob Socci will call the action along with former Patriots quarterback Scott Zolak, who will provide color analysis. The games are produced by Marc Cappello.