After a rocky start to the 2002 season, Patriots linebacker Ted Johnson has seen significant playing time of late and his performances have become more impressive each week.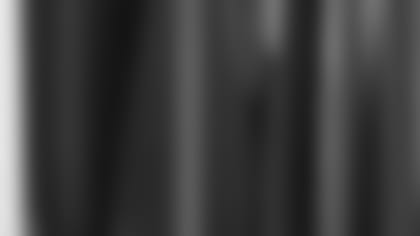 ]()
            Johnson was inactive for the season opener against the Steelers and even left the team for a short time during that week of preparation as he apparently dealt with his status with the team at the time. Now just a few games later Johnson is again a major player on a defense that is coming off of arguably its best game of the season against the high-powered offense of the Bills.  

In Buffalo, Johnson not only tied for second on the team with six tackles, but had two big tone-setting plays early in the game. On the Bills first possession of the game he sacked Drew Bledsoe for a 14-yard loss on third down that essentially pushed Buffalo out of field goal range as a 50-yard attempt fell short. Later in the first quarter the resurgent middle linebacker tackled running back Travis Henry for a loss of a yard on third-and-one, forcing a Bills punt. The two efforts played a major role in New England's ability to pull out to an early lead in the game and forced the Bills into becoming a one-dimensional offensive attack.
On Wednesday, Patriots Head Coach Bill Belichick agreed that Johnson has been playing better of late and downplayed Johnson's departure from the team earlier in the season.
"I think Ted has really played well the last month of the season," Belichick said. "He's worked hard and he is doing a lot of things well. He's done a good job in all the different responsibilities that he's had. He has taken a great attitude towards practice and meetings and getting things right and working hard on the practice field to improve. It seems like he gets a little bit better each week."
"I have never seen Ted do anything but work hard. He is a team player and he is a very dedicated athlete. He doesn't do anything other than get himself physically in good condition, understand what his job is and play hard. When things fall in place you are happy for a guy like that because he has worked hard to give himself every opportunity for it. Some of the situations that came up in the early part of the year weren't as favorable for him for one reason or another, but he hasn't really let that get him down. He's worked through it, persevered and shown a lot of diligence. Things now have started to come his way for one reason or another."
When asked specifically to look back on the week when Johnson left the team Belichick simply said that they were "past that and were looking ahead and not back."
Now seeing consistent playing time, Johnson is showing flashes of the skills that made him one of the most dominant run-stopping middle linebackers in the late 1990s. In six games he has totaled 36 tackles and has one sack for a 14-yard loss. He is also taking on a more vocal role as a defensive leader when he is on the field.
For a more detailed look into Johnson's resurgence and his own thoughts on his season turnaround please check out next week's Patriots Football Weekly for Bryan Morry's look at the rebounding run-stopper.
The Patriots listed four players on the Injury Report released on Wednesday. Safety Victor Green (leg), linebacker Larry Izzo (leg), cornerback Ben Kelly (ankle) and linebacker Mike Vrabel (arm) are all listed as Questionable for Sunday's game against the Bears. Only Kelly and Green were held out of practice on Wednesday.
The Bears released a slightly longer wounded list. Wide receiver David Terrell (foot) and defensive tackle Ted Washington (ankle) are both listed as Out. Tight end Fred Baxter (ankle), tackle Bernard Robertson (ankle), fullback Daimon Shelton (ankle) and guard Chris Villarrial (low back) are all listed as Questionable. Starting quarterback Jim Miller is listed as Probable with shoulder/elbow problems in his throwing arm