On the surface, the Patriots boatload of roster moves early in the week wouldn't seem to have a major impact on the team. With an 11-2 record and in possession of the top seed in the AFC at the moment, New England's switching of long snappers, holders and punters wouldn't seem to be of utmost concern.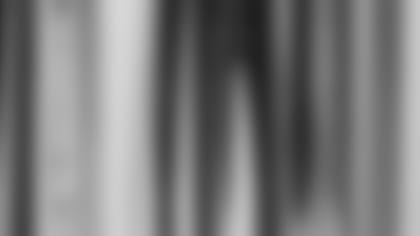 ]()
            But timing is everything, and for the Patriots special teams the cohesion was pretty much as good as it gets with **Lonie Paxton, Ken Walter** and **Adam Vinatieri.** New England will now have changes to two-thirds of that group as it heads toward the playoffs.  

Paxton was placed on injured reserve on Wednesday with a torn anterior cruciate ligament in his knee, ending the fourth-year veteran's season. Paxton was shaken up late in the 12-0 win over the Dolphins last Sunday and hobbled off the field.
There was some question as to whether he could continue to handle the long snapping duties while wearing a brace, but Head Coach Bill Belichick indicated the team's medical personnel said that was not an option. Instead, the Patriots signed Sean McDermott, a three-year veteran who snapped in every game for Tampa Bay in 2001 before moving to Houston last year.
McDermott signed with Miami during the preseason and played in five games with the Dolphins before his erratic snaps led to his release. He'll compete with backup guard/long snapper Russ Hochstein for the job on Sunday against Jacksonville. "Russ has been doing it but we'll take a look at it at the end of the week and make a decision," Belichick said.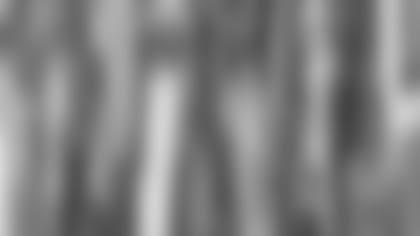 ]()
            "Obviously the guys that they brought in are professionals," Vinatieri said of his new teammates. "Hopefully we'll get some work in. It's just a matter of getting comfortable with everybody. I am sure we are going to get a lot of reps this week again like we did last week and hopefully we'll get it figured out."  

The change at long snapper comes on the heels of Vinatieri adjusting to his new holder. When Walter was released last week, backup quarterback Damon Huard assumed his duties as the holder while newcomer Brook Barnard handled the punting chores.
Barnard had an up and down day in his debut that Belichick termed "OK," especially considering the nasty conditions. He averaged 36.5 yards on 10 punts and had four downed inside the 20. But the Patriots continued searching for help in that department and signed Travis Dorsch, a former fourth-round pick of the Cincinnati Bengals in 2002, to the practice squad.
The 6-6, 227-pound Dorsch was an All-American in 2001 at Purdue before being drafted by the Bengals. He appeared in one game with Cincinnati last year but was released when he failed to beat out Tim Harris this season. He can also handle place-kicking duties. The Patriots released guard/tackle Jamil Soriano off the practice squad to make room for Dorsch.
Belichick also confirmed the return of fullback Larry Centers and the release of wideout J.J. Stokes. The team announced that move late Tuesday but Belichick took the time to praise Stokes for his efforts under difficult circumstances during his short stint with the team.
"I thought J.J. did a really good job coming in here," the coach said. "It's a tight situation in a couple of spots on our roster with the backfield being one of them. It was though to release him because I think he did a good job for us. I'm sure if we get in another bind and he was available we'd certainly be interested in bringing him back somewhere down the road."
Stokes caught just two passes for 38 yards in his two games with the Patriots (he was inactive last week) but provided quality veteran depth at the receiver position. Letting Stokes go could be an indication that Troy Brown, who's missed the last four games with a leg injury, is ready to play. He's indicated as much in various reports in the local media during the past two weeks but has thus far been unable to convince the coaching staff he's 100 percent.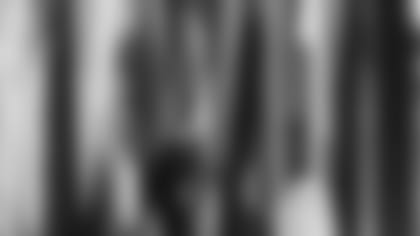 ]()
            Centers, meanwhile, is exactly that after rehabbing a knee injury that led him to reach an injury settlement with the Patriots several weeks ago. Centers tore his medial collateral against the Giants on Oct. 12. Rather than place him on injured reserve, the Patriots gave him a two-week settlement and released him. The settlement prevented Centers from signing elsewhere for six weeks and the Patriots hoped to bring him back as soon as they could.  

During the first six games, Centers caught 17 passes for 96 yards and a touchdown while adding 69 yards on 15 rushing attempts.
"I worked out quite a bit and tried to stay in shape and keep my wind where it needs to be in the event I was to return," Centers said. "I got a chance to spend some time with my family and I spent Thanksgiving at home (in Texas), which is pretty rare for me. It's the first time in 14 years I got to do that."
Belichick wouldn't indicate how quickly Centers would return to action. "He hasn't been with us for a few weeks," he said. "We'll have to see whether or not he's in the picture for us this week. His knee is rehabbed but he's been off for a while. It's hard to say a guy who hasn't played in several weeks will return and immediately be at the top of his game."
For the second-straight Wednesday the Patriots listed just three players on the injury report. Safety Chris Akins (leg) and wide receiver Troy Brown (leg) are listed as questionable for Sunday's game at Gillette Stadium against the Jaguars. Rookie defensive lineman Dan Klecko (hand) is probable.
Jacksonville has an even shorter injury report, listing just two players. Linebacker Deon Humphery (knee) is questionable, while running back Chris Fuamatu-Ma'afala (knee) is probable.
While the more natural wide receiver number of 85 has opened up with the release of J.J. Stokes, Dedric Ward is going to stick with the number 17 jersey that he has worn over the last three weeks for the Patriots. Ward actually wore the number 85 jersey in training camp and preseason, but was forced to settle for number 17 when he rejoined the team last month as all the other numbers in the 80s were already taken. … Although he is not listed on the injury report, running back Kevin Faulk wore a red, non-contact jersey at practice on Wednesday. Faulk took a big helmet-to-helmet hit from Miami safety Brock Marion in the fourth quarter of Sunday's win over the Dolphins. He required the attention of the New England medical staff following the hit and did not play in the remainder of the game's action. … Despite the fact that New England can clinch a first round bye and a home divisional playoff game with a win and Colts loss this weekend, no one in the locker room is falling into the trap of looking ahead past Sunday's action. "The biggest thing we are playing for is to beat Jacksonville," Willie McGinest said. "That's as far as we see and that's all that matters. We don't go past that.