Patriots Head Coach Bill Belichick and his players got back to work on Wednesday and began preparations for this week's key AFC East game against the Dolphins in Miami.
And in case there was any doubt in anyone's mind about just how good the 3-1 Dolphins are, Belichick used much of his Wednesday press conference to discuss the strengths of a talented Miami squad led by quarterback Jay Fiedler, running back Ricky Williams and linebacker Zach Thomas.
"Obviously this is a real big challenge for us this week," Belichick said. "Miami is good in every phase of the game. I am sure that they will be at a high emotional level like they usually are at home. They are a team that plays with a lot of spirit and they are tough in that stadium when they are playing like that."
Like the Patriots, the Dolphins are coming off their first loss of the season, a 48-30 defeat last weekend against the Chiefs in Kansas City. But much to the Dolphins advantage is the fact that they play extremely well at home, especially early on in the season. In fact, the Dolphins not only lead the all-time series with the Patriots 43 –27, but hold a 29-7 advantage in Miami and have never lost to the Patriots at home in the months of September or October. That is a streak that the Patriots will look to turn around Sunday at 1 p.m.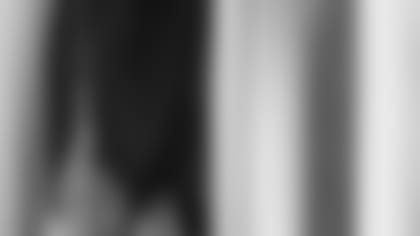 ]()
            Former Patriots first round pick (18th overall in 1998) Robert Edwards will face his former team for the first time this Sunday. Edwards was out of football after being cut in training camp by New England last season, but made his return to the NFL as a Dolphin in the first week of 2002.  

Edwards' comeback from a devastating knee injury suffered in a beach flag football game in Hawaii during Pro Bowl week in February 1999 was completed when he scored two touchdowns against the Lions in the Dolphins opener. It was Edwards' first regular season game action since the final game of the 1998 season, one in which the rookie rushed for 1,115 yards.
Edwards says that his comeback is in fact complete and that he feels even better than when he last played as a rookie.
"I feel great, I mean I'm making cuts and moves that are stronger than when I was a rookie," Edwards said. "Most of the time it takes more than one guy to bring me down, so I feel very confident in where I'm at right now."
Edwards, who is being used primarily as a back up to Ricky Williams and on special teams, went on to say that while it has been an adjustment going from the go-to guy earlier in his career to a role player now, he feels blessed to be back in the league. Opening day was a very emotional day for the former Georgia Bulldog.
"It felt great," Edwards said. "It felt like I was back in the game like I had never left. Then for my team to welcome me like they did, I think everybody was excited for me. It was a game that we won easily with a lot of points so I was able to get in a lot more and score those two touchdowns. I felt blessed about that and hopefully I can do it later on in the future. Hopefully my role on the team will gradually increase and I can get on the field a lot more and do more for the team."
The Patriots will fly to Miami on Friday morning as opposed to the customary Saturday travel day that they used in 2001. The team also flew to San Diego on Friday this past week.
Many speculated that the early travel day might be in order for the players to acclimate themselves to the heat and humidity of Miami, but Belichick downplayed the angle.
"It's one of our longer trips of the year and I just felt it would give us a chance to rest the day before the game rather than travel down there," Belichick said. "From a preparation standpoint that worked out last week and we can get off our feet on Saturday and not travel the day before the game."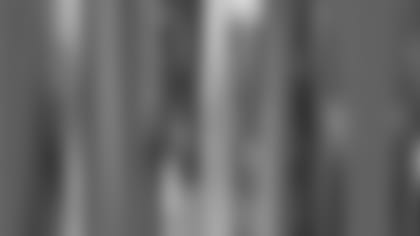 ]()
            For his part, Patriots cornerback Ty Law also made light of the heat factor and said that it will affect both teams.  

"I'm quite sure they are hot too," Law said. "I know I'm darn sure cold when they come up here [late in the season]. I am cold too."
The Patriots listed six players on the injury report on Wednesday. Joe Andruzzi (knee), Troy Brown (knee), Daniel Graham (shoulder), Rick Lyle (back), Anthony Pleasant (shoulder) and Damien Woody are all listed as Questionable. … The Dolphins countered with 12 players on their injury report. Wide receiver Albert Johnson is Out and was placed on Injured Reserve with a knee injury. Tackle Mark Dixon (ankle), center Tim Ruddy (groin), linebacker Twan Russell (knee) and cornerback Patrick Surtain (knee) are listed as Questionable. Quarterback Jay Fiedler (finger), defensive tackle Jermaine Haley (ankle), cornerback Sam Madison (shoulder), cornerback Paul Miranda (neck), tight end Ed Perry (ankle), defensive end Jason Taylor (knee) and tackle Todd Wade (ankle) are all listed as Probable