Over the years the Patriots draft grades have looked a lot like those of a high school valedictorian headed for Harvard – nothing but straight A's across the board. Two-plus decades of dominance earned Bill Belichick the benefit of the doubt when it came time to assessing his work, and many of the national graders weren't about to question him.
This year has been different – much different. ESPN's Mel Kiper gave New England a gentleman's C – C+ actually – tying the Patriots with Dallas for his worst grade in the league. NFL.com's Chad Reuter also went with C+, ahead of only Indy who earned a C. Kiper's colleague Todd McShay, a local product who has traditionally been quite kind to his favorite team, called the draft "confusing."
Pro Football Focus was the most unkind, delivering a D – last in the league. The analytics site listed first-round pick Cole Strange 86th on their draft board and second-rounder Tyquan Thornton 192nd. Strange went 29th while the Patriots traded up four spots to grab Thornton at 50.
Much like many of those A's in past years, these grades won't mean much once the season gets underway. If Strange, Thornton, et al can play, no one is going to care if they should have been chosen later in the draft.
That's not say that the strategy doesn't bear watching. The Patriots decision to trade down from 21 to 29 was somewhat predictable, but tabbing Strange with the pick was not. Many experts felt the Chattanooga guard was a second- or third-round projection, and by sliding down eight spots the Patriots passed up the chance to add players at positions of need. Those included cornerback, linebacker and an edge player. Washington cornerback Trent McDuffie, Florida State edge rusher Jermaine Johnson and linebackers Devin Lloyd of Utah and Quay Walker of Georgia were all available. Yet, Belichick made the move, sensing that Strange "wasn't going to be around much longer" and the Patriots made the pick.
Perhaps the coach is right. He's made a living out of being right for more than 20 years in Foxborough. But it's reasonable to suggest grabbing one of the aforementioned players would have made sense. If that meant Strange was gone by the time their next pick (54 overall) came around then so be it. Another guard could have been selected at some point – Luke Goedeke and Ed Ingram went 57 and 59 to Tampa Bay and Minnesota, respectively. Was Strange the only guard available that fit the Patriots needs?
Again, time will tell. But so, too, will it determine how the players that were passed over fare in the future. If McDuffie turns into a quality corner, a position the Patriots need as much as guard, then second-guessers will rightly wonder if the wrong decision was made.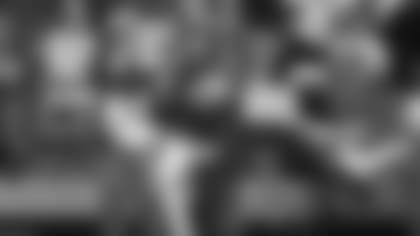 The Patriots limped to the finish line in 2021, losing four of their final five games including the playoff loss in Buffalo that ended the season. Among those four defeats were two dismal defensive efforts against the Bills where New England was unable to force a single punt.
Due to those late-season struggles, many felt Belichick would work hard to add some speed and athleticism to the ranks to prevent a repeat in 2022. Then the first two rounds of the draft came and went without a single defensive player being chosen, waiting until Round 3 to take Houston cornerback/return man Marcus Jones. The Patriots added another cornerback in Jack Jones in the fourth round, and defensive tackle Sam Roberts in the sixth. Otherwise, it was all offense.
That left New England's defense with lots of question marks at all three levels.
But before we panic over the lack of apparent help on the defensive side of the ball, let's take a look at some of the options Belichick has on his current roster that he may have more faith in than we know. Specifically, there's a corps of young linebackers who are unproven who could very well be poised to step into significant roles in 2022.
Josh Uche, Cameron McGrone, Ronnie Perkins, Raekwon McMillan and Anfernee Jennings haven't played much – or in McMillan's case not at all – but it's time to see what they can do. All but McMillan were drafted over the last three years and Belichick has spent time working with them in practice, watching them develop and may feel they're ready to go. He also traded for Mack Wilson, who may provide an option in coverage after arriving from Cleveland.
While these young and unproven players may provide some hope, it's also difficult to think a defense that was overwhelmed down the stretch last season got any better after spending seven of 10 picks on offense.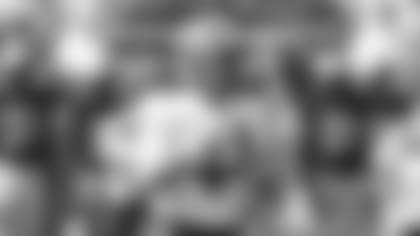 One draft tenet Belichick stayed with was selecting a quarterback at some point in the weekend. Bailey Zappe, who put up eye-popping stats at Western Kentucky last season, was tabbed with a fourth-round pick at No. 137 overall.
It's a practice the Patriots have used regularly over the years, and one that many other teams have adhered to in the past.
Belichick used a third-round pick on Rohan Davey back in 2002 when Tom Brady was coming off a Super Bowl MVP performance. He also used third-rounders on Kevin O'Connell (2008), Ryan Mallett (2011) and Jacoby Brissett (2016), as well as a second-rounder on Jimmy Garoppolo in 2014. All of these picks were made despite the presence of Brady.
Only Garoppolo was chosen truly as a potential Brady replacement, but Belichick still tapped into the QB market because he understands it's good business to do so. Having young passers who can develop in your system provides an opportunity to have cheap backups on the roster as well as the potential to create a market in the event that they show promise.
Cassel, Mallett and Brissett were all dealt down the road while Brady remained at the helm. Obviously, Garoppolo was moved to San Francisco as well. Zappe has some Patriots-like qualities in his game as a quick decision-maker and Belichick knows that Brian Hoyer is on the back nine while Stidham is entering the final year of his rookie deal.
Green Bay under GM Ron Wolf is perhaps the best example of a team that regularly chose quarterbacks in the middle and late rounds, even with Hall of Famer Brett Favre in place. Wolf took Matt Hasselbeck, Mark Burnell and Ty Detmer among others and was able to move them down the road for future picks based on their solid play in the preseason.
Wolf's son, Eliot, is the Patriots director of college scouting and is entering his third season in Foxborough. Belichick already showed a penchant for valuing quarterbacks in the draft, and having Wolf alongside likely solidifies those thoughts.
Another area of the draft that was a welcome sight was the addition of speed. Thornton and fourth-round running back Pierre Strong were the fastest players in the draft at their positions. Thornton blazed to a 4.28 40, third-best at the Combine in March. The 6-2, 180-pound wideout is slightly built and reportedly has some issues getting off press coverage but his dynamic speed should provide the offense with some explosiveness down the road.
Strong also can fly and has the ability to catch the ball out of the backfield. Those traits could provide the opportunity to find some chunk plays on an offense that is badly in need of that ability.
Corner Marcus Jones also has an electric nature to his game, albeit mostly as a return man. He could be a more dangerous replacement for Gunner Olszewski taking back kicks and punts.
Overall, adding speed to the roster was a priority in this draft and Belichick was able to find plenty of it.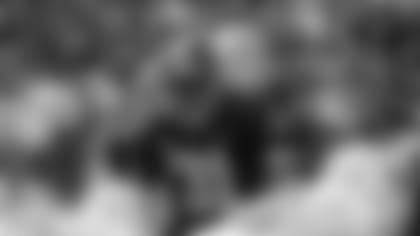 Less than 24 hours after the draft was complete, oddsmakers were already handicapping the races for Rookie of the Year and the No. 1 overall pick in 2023.
According to SportsBetting.ag, wide receiver Drake London has the best odds to win Offensive Rookie of the Year honors at +550. He's followed by Kenny Pickett (+650), Breece Hall (+800) and Treylon Burks (+800). On defense, Aidan Hutchinson (+500) takes the top spot ahead of Kayvon Thibodeaux (+550) and Travon Walker (+800).
As for the 2023 draft, Ohio State quarterback C.J. Stroud (+200), Alabama quarterback Bryce Young (+250) and Alabama linebacker Will Anderson (+300) hold the top three spots to be the top pick. Boston College quarterback Phil Jurkovec (+1600) is fifth.