After watching how slow and out of position the Patriots looked at the end of last season, defense looked like a big need in this draft. Right now the team is nowhere close to having a shutdown corner or even two really good corners. The top corner drafted is 5-8 and 174 pounds. He's not matching up with any big receivers, and there are many, and he's not bumping anyone and slowing them at the line of scrimmage. Almost the same can be said of the second corner drafted. I see the speed but these are big liabilities. Am I missing something? Also, I can understand taking one running back, but using all that draft capital for two backs when there seems to be bigger needs is confusing. The Pats obviously drafted for need, not the best player in the first round, also not a great position to be in. I look forward hearing your opinion. - Bob Eaves
If I'm being completely honest I have to admit that I share a lot of these concerns. I like the idea of drafting speed and Bill Belichick certainly did that with Tyquan Thornton, Marcus Jones and Pierre Strong. But what I was confused about was the inactivity on defense, specifically at linebacker and on the edge. I agree with your break down of the way last season ended, and the response was really to ignore finding some help. Marcus Jones looks like he can be a dangerous return man but at his size he will be limited as a cover corner. Jack Jones is a developmental prospect and doesn't figure to help right away. And I know it's a rather subjective process but Belichick seemed to take several of his picks well ahead of where most felt they would go, leaving other players most thought were more talented on the board. I understand that the Patriots draft for need more often than not, especially at the top, but there were a lot of needs and I feel he chose to fill the easiest one in the first round (guard) when there were other options available (corner, edge). I often get annoyed when a young player flashes early and is immediately considered a great draft pick because I feel it takes time before you can accurately assess things. Well, in the interest of fairness I like to wait on guys who haven't made a fast impact as well. So, we'll see how things look after a season before we start to evaluate things too much further.
Feels like the same thing - Pats over-reached in early rounds and found value on late rounds, if so, can they afford such performance? - Stan C.
As I said, it's not fair to judge young players immediately and I won't do that with a group of guys who haven't even been on the practice field as of yet. I do feel the Patriots took a few players earlier than they needed to, but that won't matter much if those players wind up being successful. Again, time will tell.
Barring an unforeseen injury there will be five receivers in camp ahead of N'Keal Harry on the depth chart. How do you see his future playing out with the Patriots? Watching highlight of Tyquan Thornton on YouTube leaves me questioning why he was not rated higher. He looks pretty good considering his speed to me. What is your analysis? - David Rocco
My guess is Harry won't be with the team for much longer. Maybe Belichick gives him some time in the offseason to assess any progress he may have made but at this point I would agree with you that DeVante Parker, Nelson Agholor, Jakobi Meyers and Kendrick Bourne would all be ahead of Harry on the depth chart. And drafting Thornton in the second round virtually assures him of a spot. Injuries can happen and you never know if another move can be made, but I would think Harry's days are numbered and that's probably one reason why he opted to stay away from the early portion of the offseason program that began a couple weeks ago.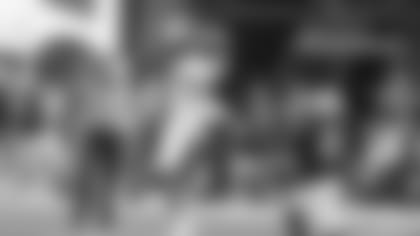 Please, please and please stop letting Bill Belichick pick the groceries. Once again he drafted a player projected by draft pundits to be at best a third-round pick and in the past, they were right and Belichick was wrong. We can make every excuse we want for him, but he is not good at drafting. - Mel Buford
I have to be honest and say that I don't love the pick and I don't love the idea of taking players who most feel would be selected in later rounds. In the past when that has happened, such as with Tavon Wilson, the prognosticators have been proven correct. But there are some – NFL.com's Lance Zierlein for one – who projected Cole Strange as a second-round pick so this isn't a situation like Wilson where the predictions and the pick are several rounds apart. I also believe that Belichick has done a solid job in the draft overall but not as well recently. Last year no one was complaining when Mac Jones, Christian Barmore and Rhamondre Stevenson were picked. The couple of years prior to that were admittedly not as productive. I'm not trying to make excuses for Belichick because he doesn't need me to defend him. His track record speaks for itself. But let's watch Strange play before we make our determinations.
How do you explain the pick Bill Belichick made in Round 1? Why in the heck would you use a first-round pick on a player you could get in the fourth round? After watching the Jets and Bills picking up talent and trading down to watch other teams take players that could have an immediate impact for us I'm shaking my head. - Stacy Hanson
Again, there were some draft experts who had Strange tabbed as a second- or third-round pick so let's not exaggerate by saying he's a fourth-rounder. Maybe that's how some teams saw him but others saw him higher than that. I agree with your assessment of the Jets and Bills. I thought both teams did a good job of finding players who can help, but the Patriots do have a need at guard and Strange should factor in as an immediate starter. Clearly, Belichick saw more value in Strange than some others, and if he performs well as a starter then the offensive line will have one less hole to fill. Time will tell.
We just drafted a third-round offensive lineman in the first round after Buffalo never punted against us during the season. We needed to get younger and faster on defense yet we drafted a nobody on the offensive line in the first round. Belichick drafted N'Keal Harry in the first round and now this guy. - Daniel Sanchez
I'm disappointed in the first-round pick. I believe we could have picked him in second round. I would have rather selected Devin Lloyd. - Thomas Clarke
First I will try to defend the pick a bit simply by saying that offensive line was one of the Patriots major needs heading into this draft. I was surprised like most people when Strange got the call, but he definitely fills a need and will start. I was also disappointed that the Patriots didn't feel like some of the more athletic defenders like Trent McDuffie or Jermaine Johnson that were available at 21 were worth taking. I agree that the team needs to get faster overall and needs significant improvement on defense. Clearly, the team is putting a lot of stock in the likes of Josh Uche, Ronnie Perkins, Cameron McGrone, Mack Wilson and Raekwon McMillian. If these unproven commodities pan out and add some pop to the linebacker spot, then perhaps we'll be looking at the defense in a different light next season.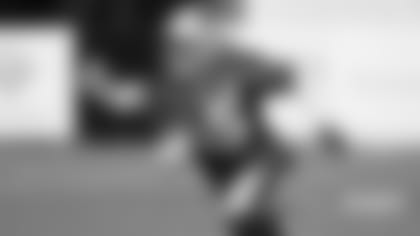 When a prospect checks all the boxes you are looking for don't you take them in the first round?
I think anyone outside of New England who follows the draft for the months leading up to it may be saying "Who the hell is Cole Strange?" But if you're a Pats fan and read about Senior Bowl standouts, follow mock drafts, read perfect Patriot fit blogs and articles you know who Cole Strange is. He was described by many as a player who would be a perfect addition to the Patriots because he checks all the boxes the Patriots are looking for from measurables, character, experience, football IQ. In a draft class that was supposed to drop off after the top 15 players and then have about even talent until Round 3 why not take the prospect in Round 1 you feel can step in and contribute to your team Day 1. - Ed
Now I get to start to play the other side of the coin. First, nobody who does any pre-draft preparation didn't know who Cole Strange was entering the draft. He was widely projected as a mid-round prospect – some had him as high as the second round while some others felt he would go a bit later. So let's not try to make this out to be a situation where only the Patriots and their fans knew who the guy was. He played six years of college football and people had an idea of what he brings. Most felt that translated to a Day 2 grade. Belichick felt differently and took him at 29. Strange is considered to be a quality zone blocking lineman with good feet, which does translate to how the Patriots like to move their linemen in the running game. But he also is considered to be a work in progress as a pass protector, which is why some felt he wasn't a Day 1 option. He definitely fills a need and projects as the starter at guard, probably on the left side where he spent the bulk of his college career, and we'll see how it works out. It's impossible to know for certain but there's a better than average chance that Strange would have been available when the Patriots picked at 54 in the second round. And it's also possible that some of the players the Patriots passed on to move down from 21 to 29 will turn out to be quality players. So this is a bit more complicated than simply saying Belichick got it right without any analysis.
It may have seemed like a strange decision (I'm not sorry about that awful pun) but it really is not after the drafting of Cole Strange in the first round. A lot of people have been questioning the decision as something they didn't see coming and not a top priority but I feel it's a classic move from a vastly experienced football analyst in coach Belichick. I know coach Belichick is not exempt from criticism and can be questioned but with the essential need at offensive line to protect a young evolving quarterback you can see it would be a wise decision to make. What's your overall view on this choice and do you think there is any chance retired offensive line genius Dante Scarnecchia could have helped with coach Belichick's decision along with maybe a cameo from Ernie Adams? And like me do you like the look of how athletic and aggressive Cole Strange looks on film? - Marc Saez
Most everyone felt offensive line was a major need for the Patriots and finding a guard was a priority. Many mock drafts had Boston College's Zion Johnson going to the Patriots at 21 and when he and Texas A&M's Kenyon Green were gone that's likely why Belichick decided to trade down. The question is, could the Patriots have taken Strange later and grabbed a higher-rated player to help at another position of need? At 21 there were several defensive options on the board like Trent McDuffie, Quay Walker, Jermaine Johnson and Devin Lloyd. I'd rather have one of them and Strange than just Strange. But regardless, Strange should be a starter as a rookie and hopefully he fills the void left by the departures of Ted Karras and Shaq Mason.
Whom do you think are among the possibilities for the Pats once there is no compensatory pick penalty attached. There are still some names out there Jadeveon Clowney, Akiem Hicks, Trey Flowers and Ndamukong Suh among others. They are in fair shape with their salary cap, will be in great shape next year so maybe a couple short term prove-it contracts and one extended? - David Brown
I would be interested in Flowers among the group you mentioned but not really any of the others. The Patriots cap situation isn't great at the moment so the team would likely have to move some money around in order to fit one of those players in after signing the draft picks. That's not hard to do but sometimes teams are reluctant to do it. While I don't think any of these veterans would break the bank, I'm also not sure they'd be willing to take the veteran minimum either. I like Flowers as a well-rounded edge player who can stop the run as well as provide some heat on the passer. And at 28 he's still young enough to provide some help beyond just 2022. We'll see if the Patriots look to add anyone but at this stage of the offseason it's unlikely that major additions will be forthcoming.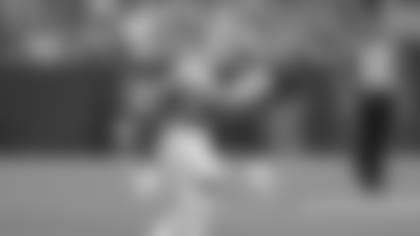 What are the chances that the NFL holds the draft in the Boston area? - Stephen Libby
I haven't heard any talk of holding the draft in Boston but with the event now moving around the league from places like Las Vegas to Kansas City it's possible that Boston will try to get in the mix. If we hear of the Patriots trying to lobby to get the event here in the future we'll be sure to pass the information along.
I read and hear a lot about the importance of setting the edge in the Pats defense. What are the pros and cons of this style of defense? What are the alternatives? Do a lot of other teams play with this style? - Austin Evans
Setting the edge on defense isn't really a style as much as it is a necessity. Basically defenses need strong edge players to support against the run. You need to have stout players who can take on blocks and turn runners back inside where there are more players there to make the tackle. If you are not strong on the edges, runners can get outside and break containment and make big plays. This can happen in the passing game as well with mobile quarterbacks, who often look to get beyond the traffic and make plays from outside the pocket. The Patriots do employ some specific techniques up front against the run that not all teams do like two-gapping where they ask the defensive linemen to occupy blockers while covering the gaps to either side of them. Some teams want their defensive linemen to penetrate through gaps and make plays in the backfield, which can also lead to problems if the runner is able to find the hole that was vacated when the defender shoots through the line. There are different ways of doing things obviously but most all teams want strong edge players who can contain the running game to the outside.
I am guessing that the Cole Strange pick must be indicative of the offensive plan to continue to be a balanced attack next year. Adding Parker provides more depth (and maybe a bit more explosion) to the receiving corps and having Rhamondre Stevenson and Damien Harris still in the backfield maintains that consistency. From all accounts I've read, Strange is a very good run blocker and he will help to ensure the running attack continues its strong performance from the last few years. - CJ
It's no secret that the Patriots have been a run-oriented team the last two years and I do expect that to continue. But I do feel that Mac Jones entering his second year with a couple of new receivers in Parker and Thornton should see an uptick in production in the passing game. The Patriots needed a guard after losing both starters from last year so Strange got the call in the first round. He has a reputation for being stronger as a run blocker than in pass protection so that does fall in line with what the Patriots like to do on offense. But if the offense is going to be more productive and have the ability to keep up with some of the more explosive attacks, then Jones and the passing game must make significant progress.
I remember an interview about Logan Mankins, that Bill said he could have been their starting left tackle but that didn't happen because they had Matt Light. Is it possible that Bill sees a possibility that a year or two years from now, Strange will move to left tackle, and the reason he wanted him in the first, is the fifth year option for development and evaluation? What would you think of the pick in that case? - Ben Weis
Mankins was a starting left tackle throughout his college career at Fresno State and made the transition to guard with the Patriots. I'm sure part of the reason they moved him was the presence of Light, but many draft experts felt Mankins would be more suited to play guard in the NFL anyway. Mankins did play effectively at left tackle when needed so it's possible he could have performed well there too. As for Strange, he played one game in six years of college football at tackle so it's highly unlikely that he would move outside during his pro career. I would never say never because it's impossible to know how the coaches feel about such things, but it would be a surprise if Strange plays tackle and not one of the three interior spots.