Out-Takes Mocks the Patriots 2.0
It's Christmas Eve for NFL fans, and aside from the latest short-sighted offering from the powers-that-be-named-Goodell (kicking off Draft Day on a Thursday night?!), all is well in the world - unless you're a college girl trying to negotiate a hallway bathroom, public scrutiny and a d-bag STEELERS QB dead-set on making TIGER and JESSE JAMES look good by comparison.
Meanwhile, closer to home, as division opponents load up (not so fast, Buffalo!), NEW ENGLAND looks to return to a simpler time - call it "The Bygone, Little Engine that Could Era" - in hopes of recouping their collective, skittering Mojo. Just like last year, Belichick and the gang are on the clock - again and again and again...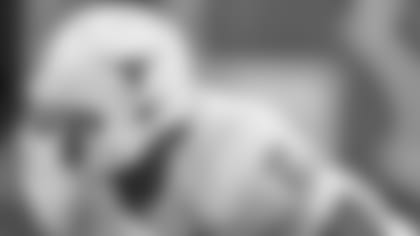 Round 1: SERGIO KINDLE, OLB, Texas**
This pass-rushing Longhorn feels like a made-to-order Patriot. Coached up by Belichick fave and UT defensive coordinator WILL MUSCHAMP, Kindle's got the burst New England's looking for in a linebacker, plus he's got the size - his 6'3, 250 measurables are positively COLVIN-esque. To top it off, "feels like a Patriot"-wise, his on-again, off-again playmaking suggests the potential for infuriating underachievement that would make him fit right in with BRANDON MERIWEATHER.
Hollywood Equivalent: Talented, behaviorally erratic at times, and, in terms of getting after the QB, buys into the doctrine of the ABCs - Always. Be. Closing. It can only be...ALEC BALDWIN.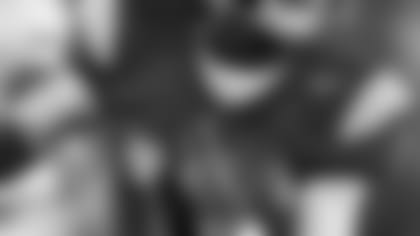 Round 2a: DAMIAN WILLIAMS, WR, USC**
At 6'1, 197 and clocked at 4.52 in the forty, the former Trojan splits the difference between highly touted receiver prospects D
EZ BRYANT and Golden Domer GOLDEN TATE. While Tate's familiarity with New England's offensive scheme, memorized under presumed donut-hoarder CHARLIE WEIS, makes him a tempting pick, if he's gone fans'll have to take solace in the fact that, well..."we already have a young receiver named Tate." Williams is more quick than fast (a seeming requirement for Foxboro wideouts) and carries a reputation for soft hands and big run-after-catch ability. Just pray he's better than the last heralded USC receiver named Williams...
Hollywood Equivalent: Working out of SoCal, similar height and build, a first name that begins with D and ends in N (not to mention a last name that begins with W and ends in S), the choice is obvious: DAMON WAYANS. (It goes without saying that the video provided by the fledgling NFL-er is more compelling than even the least egregious clips from Major Payne or My Wife and Kids.)
Round 2b: Traded back to late 2nd round, adding a 3rd rounder.
Belichick hates big gaps in the middle of his draft board almost as much as he hates 'em in the middle of his D. Then again, he recently professed his love of this year's second round. Trading back allows him to stay in the wheelhouse while building the bridge (and mixing the metaphor).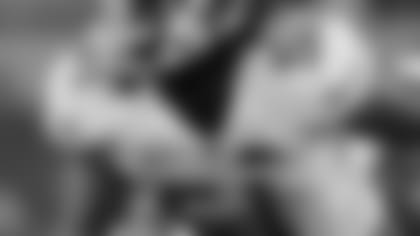 Round 2c: BRANDON SPIKES, ILB, Florida**
First of all, read his name again. If you're a team looking for a hard-nosed presence to stick in the middle of your defense, how do you NOT draft "Brandon Spikes?" Had Hollywood opted to make Major League a football movie instead, is there any doubt the lead character would've been Brandon Spikes? (Sorry for the tangent, but given the time we could've devoted to Sergio Kindle and any number of "Spanish Golfer meets Bill Gates' crappy version of the iPad" riffs, we think you'll agree, you got off easy.) But back to the Gator at hand...
Despite a pedestrian 40-time - and when we say "pedestrian," we mean it almost literally - this Bronko Nagurski Trophy finalist was a leader on the Florida D and has a knack for being in the right place at the right time, which makes up for the fact that we're pretty sure we could beat him in a race. All we'd need is a six- of Red Bull and a ten-yard head start. He tackles well, takes on blockers and, despite a rep as a real good guy, this kid has the look of a bad, bad man.
Hollywood Equivalent: Tough as nails, big heart and an A in terms of instincts? Sounds like JAMES GANDOLFINI to us. Pats fans can only hope Brandon's chops will spike as quickly and ferociously as Tony Soprano's did once HBO got their hands wrapped around his neck(s).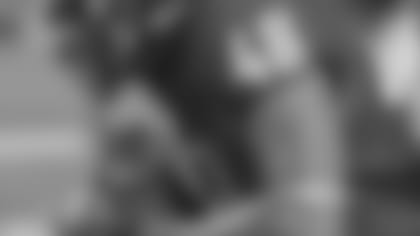 Round 2d: ROB GRONKOWSKI, TE, Arizona**
TEDY BRUSCHI's favorite pick comes with an iffy spine that somehow hasn't affected his athletic fluidity. Still, a year-long layoff will likely affect his draft status, which is why there's a decent shot he'll be available here, and possibly beyond. That said, given last year's successful roll of the dice on another bad back - a very good German OL nicknamed "Seabass" - it's not out of the realm of possibility that due diligence (and a slew of 2nd rounders) will provide Bill with the brass ones required to claim this Wildcat. If not - they said, hedging - look for newbie footballer JIMMY GRAHAM here, better known as a power forward for the hoopsters of the U.
Hollywood Equivalent: THE WACHOWSKI BROTHERS, Polish-American filmmakers whose backs have to be killing, burdened, as they are, under the weight of (failed) expectations following the Matrix, a movie so stellar even KEANU came off well. Here's hoping Gronkowski can outdo his Polish brethren by not just achieving greatness, but sustaining it. ("Out-Takes offends the Wachowski Brothers" and "V for Vendetta" jokes can be submitted to: Fred Kirsch, Gillette Stadium, 1 Patriot Place...)
Round 3: KAREEM JACKSON, CB, Alabama
Since the rest of the NFL appears to be hell-bent on giving away talented, ass-hat wide receivers to AFC East rivals (SANTONIO HOLMES, BRANDON MARSHALL), targeting yet another young corner seems wise. Selecting one from BB's BFF, Crimson Tide HC NICK SABAN, seems even wiser. A three-year starter, Jackson is said to be physical enough to mix it up in run D and instinctive enough to play the pass, despite lacking top-end speed. A skinny guy who's meat and potatoes personified.
Hollywood Equivalent: Skinny guy? Meat and potatoes? STEVE BUSCEMI. Who else?
Lightning Round! (Say Goodbye to Hollywood...)
Round 4: MIKE JOHNSON, OL, Alabama
Back-to-back 'Bama picks! The versatile Johnson (someone in the Adult Entertainment Industry smells a copyright!) started a lot of games at a lot of line positions for the Tide. P.S. Dullest. Name. Ever.
Round 6a: JAMES STARKS, RB, Buffalo
Like Gronkowski, Starks missed all of '09. Oh, also? He might just be the steal of the draft. Good hands, good size, top 7 in the three-cone drill and the 20-yard shuttle. Pats fans hope they'll be bowing to the god of 6th round draft picks - once again and for years to come.
Round 6b: MYRON ROLLE, S, Florida State
In a previous edition of Out-Takes, we got a little overheated about the guy we assume is not the first "Myron" to become a Rhodes Scholar. We're still big fans, but arguing that it would be crazy to let Rolle slip out of round two was probably as premature as our Oscar night proclamation that "this is gonna be a really great time in the life of SANDRA BULLOCK..."
Round 7a: ARTHUR MOATS, DE, James Madison
A bit undersized at 6' nothin', 245, but a gregarious, spirited player with a laughably vast wingspan, some serious quicks and a penchant for special teams. Sure, we'll all tire of asinine message board threads like, "Arthur Moats - potentially the next ELVIS DUMERVIL?!" but what are message boards for? (Besides making clear who and what "rules" and/or "blows," we mean.)
Round 7b: DAVID REED, WR, Utah
In fantasyland...DEION BRANCH meets AUSTIN COLLIE meets DAVID GIVENS' draft slot. Separates well, quick more than fast, top-notch hands. Sound familiar?
Round 7c: AL WOODS, DL, LSU
A big-bodied project, who flamed out in the Bayou despite plenty of fanfare on his way in. Setting that aside, we say draft the guy on that whole "LSU Tigers" and "Al Woods" thing alone.
Round 7d: TERRENCE JOHNSON, CB, Cal U (PA)
Typical Patriots CB size - 5'9", 185 - ran a 4.40 forty, solid return skills and, most importantly, played for a team called the Vulcans. (The VULCANS!!!) So, what, they're gonna take another developmental QB instead? Come on! (P.S. Viva La BRIAN HOYER!)
Most Likely Patriot Pick Not Named Above: Faulk/Welker hybrid DEXTER MCCLUSTER.
Whither TIM TEBOW: Jacksonville. (Our humble attempt to quell the incessant coverage.)
Draft Day Trade:The Bills give up picks to ensure the safe arrival of QB JIMMY CLAUSEN.
Out-Takes is not above a little shameless self-promotion so forgive us if, just this once (ha!), we take the opportunity to, shall we say...plug ourselves. (Again, Adult Entertainment Industry...call your lawyers.)
Tonight at 10 PM In Plain Sight *airs on the USA Network. (Out-Takes' new gig.) So by all means, drag yourself away from the two-episode block of *Cougar Town re-runs on ABC; that CSI: NY *repeat over at CBS (spoiler alert: GARY SINISE overcomes insomnia and his Lieutenant Dan-style broodiness to solve the case) and whichever *Law & Order is currently making NBC the Comeback Kid and NBC/Universal the best darn bosses in television!
(We're dead-serious about shameless self-promotion.)
John Cockrell is a staff writer on the USA Network program In Plain Sight. His other work has run the gamut from "Sesame Street Parents Magazine" to Playboy TV's "The Weekend Flash." (He figures everything else is pretty much in-between.)