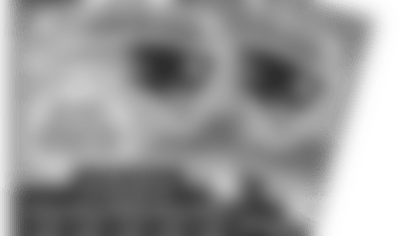 FOXBORO, MA - Aug. 11, 2009 - The Massachusetts State Lottery and the New England Patriots today kicked off their new instant ticket that will raise millions for Bay State communities while entertaining and exciting fans with incredible prizes, including five pairs of Season Tickets for Life.
Treasurer Timothy P. Cahill and The Kraft Group Chairman and CEO Robert Kraft announced the historic partnership at a noon press conference today at Gillette Stadium. The New England Patriots instant game is the first licensed NFL lottery product and comes just weeks after the league owners voted to partner with lotteries around the country. The Lottery is also the presenting sponsor for the Patriots 50th Anniversary Season.
"This historic partnership brings together two organizations dedicated to winning and providing the best entertainment value for our fans," Treasurer Cahill said. "Most importantly, the game will raise more than $22 million for our cities and towns."
The New England Patriots ticket, a $5 instant game, is expected to generate more than $151 million in sales and reward players with more than $116 million in prizes. The game, which goes on sale today at 7,500 Lottery agents, features 10 instant prizes of $1 million, 4,250 VIP ticket packages, and unique Patriots merchandise. The marquee prizes in the game will be second-chance drawings for five pairs of New England Patriots Season Ticket for Life.
"I don't think people realize how much the Lottery contributes to local communities annually," said Patriots Chairman and CEO Robert Kraft. "We are proud to team up with the Lottery in a partnership that will not only reward our game winners with cash and one-of-a-kind experiences, but will also benefit cities and towns throughout the Commonwealth. We are happy to contribute some truly unique prizes to complement the many cash rewards offered. We are excited to see Patriots fans win these prizes throughout our 50th anniversary season."
The New England Patriots' ticket follows in the tradition of the Lottery's successful line of sports-themed tickets. Since 2006, the Massachusetts Lottery has sold more than $777 million in sports-themed tickets and raised more than $106 million for Massachusetts' 351 cities and towns. The games have also awarded more than $610 million in prizes, including 35 prizes of at least $1 million.
"Lottery players and Patriots fans will enjoy this ticket as much as a Patriots win," Executive Director Mark Cavanagh said. "The game is packed with great prizes for our players, especially the five pairs of Season Tickets for Life."
In another exciting feature, two lucky Lottery players will have the chance to win $1 million in the "Million Dollar Drive." During two separate home games, a contestant will step onto the Gillette Stadium field to pick from 24 hidden prizes on larger-than-life instant tickets. Eight tickets will be worth $100,000; six will be worth $200,000; four others will be worth $300,000; two prizes will be worth $400,000; another two are valued at $500,000 and two grand prize tickets will be worth $1 million.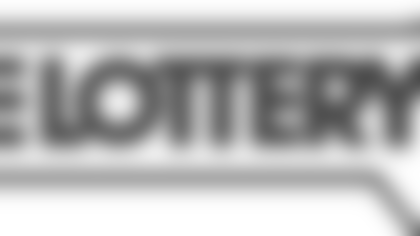 About the Massachusetts State Lottery**
The Massachusetts State Lottery is dedicated to providing revenue for the Commonwealth's 351 cities and towns. Since 2003, the Lottery has returned more than $6.3 billion to taxpayers. The Lottery, through our 7,500 agents, offers players exciting and entertaining games, a formula that has made us among the most successful lotteries in the nation. For more information, please visit www.masslottery.com.
About the New England PatriotsThe Patriots were named the eighth and final charter franchise of the American Football League (AFL) on Nov. 16, 1959 and will be celebrating their 50th anniversary season this year. In 1994, Robert Kraft purchased the franchise and vowed to bring New England its first league championship. The Patriots delivered on that promise at the end of the 2001 season and became just the second team in NFL history to win three Super Bowls in a four-year span after winning back-to-back titles in 2003 and 2004. Since 1994, the Patriots have won more games (173) and more often (.655 winning percentage) than any other NFL team. For more information, please visit www.patriots.com.