This summer, Patriots Cheerleaders Parker and Sarah B. traveled to Germany for a multi-day tour with Pat Patriot and Patriots alumni players Markus Kuhn, Sebastian Vollmer and Patrick Chung.   
The trip started in Frankfurt where the cheerleaders visited the Deutsche Bank Park Stadium, the site of the Patriots-Colts matchup this November. They also participated in a fan event at a local pub where they met tons of Patriots fans from all around Germany. Parker and Sarah B. had the chance to explore the city, try Flammkuchen, visit the Alte Oper and meet German soccer star Mario Gotze. Their time in Frankfurt concluded with an appearance at a Patriots fundraising event benefitting the American International Women's Club chosen charity, Frauennotruf.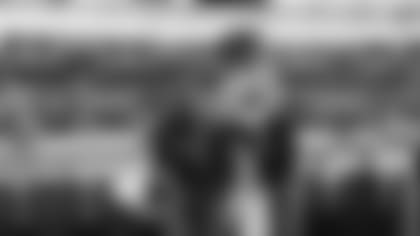 The group traveled to Berlin next. The Patriots hosted a Flag Football Clinic with kids ages 12-16. Sarah & Parker signed autographs, posed for photos and participated in flag football drills with the kids. They also visited landmarks such as Checkpoint Charlie, the Mauermuseum and the Brandenburg Gate where they met fans from all over the world.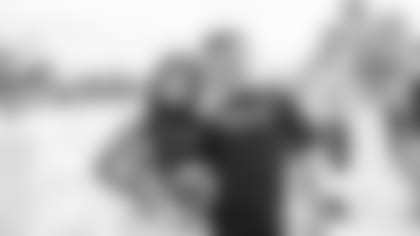 The trip concluded with the final stop in Dusseldorf. The cheerleaders, players and mascot joined the TOGGO Tour where they made stage appearances, met fans, signed autographs and gave away Patriots merch!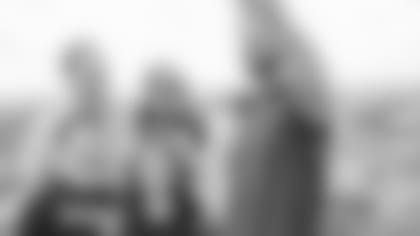 Sarah & Parker had an amazing trip representing the Patriots abroad in Germany. They cannot wait to return again soon – especially Sarah as she will be running the Berlin Marathon in September!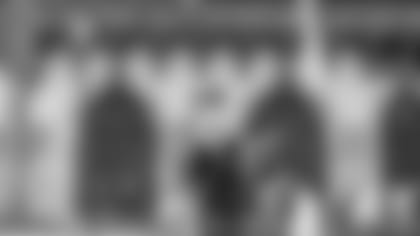 Photos by Yannick Julen and Tim Winter