Foxborough--It took two more quarters of suspect offensive play, but the Patriots offense finally came to life in the second half Friday night to beat the Carolina Panthers 23-3 in front of a packed house at Gillette Stadium.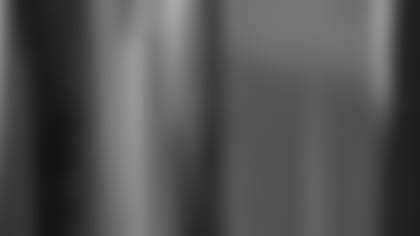 ]()
            After a first half that saw the New England offense tally just 70 net yards on 36 plays a restless crowd was ignited by impressive touchdown scoring drives from Tom Brady and Co. that turned a yawn-inducing 6-3 Patriots lead into an explosive 20-3 pounding. Following a Carolina three-and-out to start the second half, New England took over on its own 35. On the first play from scrimmage Brady connected with David Patten on a 36-yard pass.  

Following an Antowain Smith carry for no gain and pass interference call on Christian Fauria that wiped out a Smith 26-yard reception, Brady and Patten connected again, this time for a 28-yard gain. Three plays and a penalty later, Brady connected with rookie wide receiver David Givens for a 12-yard touchdown pass to give the Patriots a 13-3 lead. The touchdown was the first for the Patriots offensive starters in the preseason.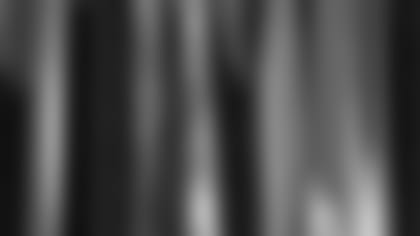 ]()
            On the next New England possession, following another Panthers three-and-out, the rejuvenated offense used an eight-play drive to go 81 yards and extend the lead to 20-3 on a Brady to Fauria eight-yard touchdown. The drive was highlighted by another Brady to Patten bomb, this time a 53 yarder.  

Brady went 7-of-8 for 151 yards on the two third quarter drives to break out of what have been three less than spectacular preseason performances.
"Some days you go out and you just…I don't know if we had the intensity that we needed," Brady said following his 16-for-25, 203 yard, two touchdown and one interception performance. "I wasn't throwing the ball particularly well. I wasn't making the great reads. I was a little indecisive out there."
"We just weren't getting anything going and I think a lot of times that starts with the quarterback. When the quarterback can get you off to a good start on a series, things start rolling. Fortunately we play four quarters of football. We went out in the third quarter and played well. I think that's what we are going to build on."
The Patriots added a late Adam Vinatieri 44-yard field goal following a Damon Huard-led 40-yard drive to end the scoring and give the Patriots an eventual 23-3 victory.
While Brady and the offense were able to bounce back well, the game began much the way the first two preseason games had gone. Following a Patriots punt the Panthers had a big play with an end around by wide receiver Muhsin Muhammad that went for 50 yards to the New England 29-yard line. The Patriots defense did its usual tightening in its own territory though and forced a Jaret Holmes 41-yard field goal that gave Carolina an early 3-0 lead.
New England caught a break following its next possession in the first quarter when a Tony Umholtz's short punt hit Panther Damien Richardson and was recovered by Patriots linebacker Ryan Phillips at the Carolina 47-yard line. The Patriots advanced the ball 20 yards on an eight play mix of short passes and runs, but had to settle for an Adam Vinatieri 45-yard field goal that tied the game at 3-3.
The Patriots caught another break early in the second quarter when Panthers quarterback Chris Weinke apparently failed to see safety Tebucky Jones on a pass intended for wide receiver Steve Smith. Jones intercepted the pass at the Patriots 31-yard line and returned it 16 yards. Aided greatly by a 25-yard defensive pass interference call on Panthers cornerback Cordell Taylor in coverage of Patten, New England advanced to the Carolina six-yard line. Again though the drive failed and the team settled for a Vinatieri 27-yard field goal and a 6-3 lead. The teams traded punts for the remainder of the second quarter and went to the half without adding to the scoring.
A combination of penalties, sloppy offense and timely defense made the punters some of the most active players on the field. For the Patriots, Umholtz punted five times for yards and Ken Walter added a 41 yarder. Carolina punter Todd Sauerbrun punted an ironically impressive nine times for 422 yards.
Muhammad led the Panthers with 50 yards rushing on just a single carry. … Tedy Bruschi left the game late in the first quarter and did not return. … Maugaula Tuitele filled in at middle linebacker for Bruschi. In his most extensive playing time to date, Tuitele led the Patriots with a game-high 11 tackles. … Dan Morgan led the Panthers with 10 tackles. … Lawyer Milloy, Steve Martin, Matt Chatham and Radell Lockhart all had sacks. … Patten finished with a game-high four catches and 124 yards receiving. … Adam Vinatieri's three kicks make him an impressive 10-of-11 on the preseason.