East Rutherford, N.J. – With everything that has transpired since January of 2002, it's difficult to remember that although this is still the same year, it's a new season and this is preseason. So even though the Patriots fell to the Giants 22-19 in their first exhibition bout, it's simply the beginning of one of four games where the score doesn't count, not the end of the world.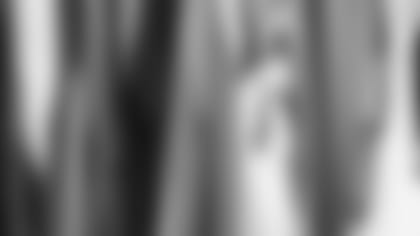 ]()
             But the World Champion New England Patriots began with a bang on their first play from scrimmage. Tom Brady dropped back and looked long to rookie Deion Branch -- who started in place of the injured Troy Brown -- along the left sideline. Branch made the come-back adjustment and the play was good for 62 yards, leaving the ball on the Giants 12-yard line. New England couldn't punch it in from there, however, and settled for a Vinatieri 26-yard field goal.  

The Giants struck back in the first quarter when Kerry Collins hit Amani Toomer on a 34-yard touchdown pass. That play was preceded by Collins hitting rookie tight end Jeremy Shockey over the middle for a pick-up of 31 yards. The drive went 80 yards in all.
For the night, Brady's work was over after his third series. His numbers: 7-11, 104 yards. Damon Huard replaced Brady with 14 seconds left in the first quarter and in his second series, put the Patriots up 10-3 with a 73-yard drive capped by a 4-yard pass to Donald Hayes. In the 11-play drive, Branch came up big with three catches for 40 yards giving him eight for 129 yards on the night to that point. Marc Edwards was also the recipient of a well-developed play in that series that had him sprinting left out of the backfield where Huard found him completely uncovered for a 14-yard pick-up.
New York ended its first half with an impressive drive that began with around two minutes left. They went 62 yards in 1:33 in an all-pass drive with the first one a 32-yarder from Jesse Palmer to Derek Dorris. New England almost escaped when Tebucky Jones jarred the ball loose from Ron Dixon as he reached for the goal line on a first and goal play from the 5-yard line. Jones recovered but being under two minutes, the play was challenged by the replay booth and it was ruled that Dixon was down by contact – a good call. From there, Ron Dayne, still in the game, went in from the 1-yard line and the Giants were up, 14-10.
It looked like that would end the first half scoring, but the Patriots managed three more points with 34 seconds left as rookie David Givens made two catches allowing Vinatieri to line up for a 50-yard field goal which he matter-of-factly made to pull New England within one at 14-13.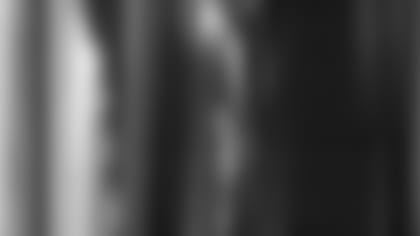 ]()
             A defensive sparkplug in the first half for the Patriots was newcomer Bernard Holsey, formerly of the Colts. The sixth-year lineman dropped Dayne for a 1-yard loss, showed good push to the quarterback and had a tipped pass on Collins.  

Rohan Davey came in at the end of the third quarter in relief of Huard (13 of 17 for 118 yards and a touchdown) and hit on his first three passes, an eight-yarder to Coleman, 11-yards to Redmond, and then a big 46-yard pass to Coleman. His next two fell incomplete but the Patriots managed three points on Davey's first drive of his professional career as Vinatieri was good from 36-yards out and the Patriots took a 16-14 lead to begin the final 15 minutes.
The Giants had a chance to take the lead but on a third and 10 play, quarterback Jason Garrett got drilled attempting to pass and the ball fluttered to the ground incomplete. That set up a 37-yard field goal attempt by ex-Patriot training camp kicker Owen Pochman who fell victim to a bad snap and hooked the kick wide right.
New England failed to take advantage when Davey got sacked on the Patriots next possession and then on second and 15 from his own 36, threw a screen pass into the hands of the Giants Frank Ferrara. One play later, Antonio Warren started right, cut back, and took the ball in from 30 yards out to put New York in front, 20-16. A two-point conversion on a Warren sweep right gave the Giants a touchdown lead at 22-16.
Davey, attempting to make up for his turnover, hit T.C. Taylor on the next drive that began with 4:15 left in the game. He then ran himself for another 11 yards and was hit out of bounds resulting in another 15 yards tacked on for the unnecessary roughing call. Suddenly, the Patriots were on the Giants 16-yard line.
An illegal formation call pushed New England back and after Walter Williams was stuffed for a loss of one and Davey's pass to the end zone sailed high, Vinatieri was brought in for the 38-yard field goal in hopes the Patriots could stop New York one more time. Vinatieri did his part, connecting on his third field goal of the night and the Patriots were down 22-19.
Yes, the Patriots did stop the Giants three and out and on their own 30, New York was forced to punt. But alas, this is preseason and Matt Chatham was called for roughing the kicker. The 15-yard penalty gave New York a first down and the game.
Second half individual highlights included a fine interception by Tony Scott who turned just in time to snatch a Palmer pass downfield. The Patriots went three and out on the ensuing series but Fred "Boom Boom" Coleman made a solid special teams tackle on the punt that forced the Giants to start their drive on their own 18-yard line. Then, after Sean Bennett almost single-handedly drove his team to the Patriots 20, Ryan Phillips managed to take the ball away from the Giant running back and Matt Chatham recovered for New York's second turnover.
Among those not making the trip for New England were Troy Brown, Tommy Knight, Joe Andruzzi, Matt Light, Daniel Graham and Richard Seymour.
New England now returns to Bryant College and training camp where they will prepare for the Aug. 17 game against the Philadelphia Eagles at Gillette Stadium.