Patriots (11-4) vs. Dolphins (7-8)
Sunday, December 30, 2012 at 4:25 p.m. ET *
*Gillette Stadium (68,756)
The New England Patriots enter this week's game against the Miami Dolphins with a 5-0 record in AFC East games this year. With a victory, the Patriots would finish their slate of divisional games without a loss for the second time in team history. The Patriots were a perfect 6-0 in AFC East play in 2007. New England had just one loss in division play in 1986, 1997, 2003, 2004 and 2005, 2010 and 2011.
GAME DEDICATION TO LEGENDARY BROADCAST TANDEM OF GIL AND GINO
The radio tandem of Gil Santos and Gino "The Duke" Cappelletti articulated the sights and sounds and the play-by-play action of Patriots football for 28 years. Cappelletti announced his retirement in July and Santos announced that the 2012 season will be his last. Prior to Sunday's game, the two will be introduced at Gillette Stadium to give the fans a chance to honor Gil and Gino's legendary careers.
For most Patriots fans, there has been but one "Voice of the New England Patriots" and it belongs to Gil Santos. Now in his 36th season, Sunday's game will be Santos' 743rd. Santos began calling games for the Boston Patriots at Fenway Park in 1966. He called the games for the Patriots for the next 14 seasons (1966-79). He returned to the booth in 1991 and has broadcast every Patriots game since then.
Cappelletti, a member of the original Boston Patriots in 1960 and the all-time leading scorer in the American Football League's history, retired after 31 years as the team's iconic analyst. A member of the Patriots Hall of Fame since 1992, Cappelletti spent his entire 11-year career with the Patriots from 1960-70 after joining the team from the University of Minnesota. He went on to earn five all-star selections as well as the AFL's Most Valuable Player Award in 1964. Following his playing career, Cappellletti spent seven seasons (1972-78) in the broadcast booth before returning to the sidelines as the special teams coach from 1979 through 1981 on Ron Erhardt's staff. He returned to the broadcast booth in 1988, where he remained through the 2011 season.
TOM BRADY AIMS FOR 7TH 12 WIN SEASON
Tom Brady will aim to guide the Patriots to their 12th win this week. Since entering the NFL in 2000, Brady's teams have reached 12 regular-season wins in six different seasons, tied with Brett Favre for second all-time, behind Peyton Manning.
TELEVISION: This week's game will be broadcast to a national audience by CBS and can be seen in Boston on WBZ-TV Channel 4. Jim Nantz will handle play-byplay duties with Phil Simms providing color. The game will be produced by Lance Barrow and directed by Mike Arnold.
RADIO: 98.5 FM, The Sports Hub, is the flagship station for the Patriots Radio Network. A complete listing of the network's 40 stations can be found in this press release. Play-by-play broadcaster Gil Santos is in his 36th season as the voice of the Patriots and will call the action. Former Patriots quarterback Scott Zolak will handle the color commentary.
New England Patriots and Miami Dolphins will square off for the 95th time, including three playoff games, in their 47th year as division foes and for the second time in 2012. The Patriots beat the Dolphins in Miami 23-16 on Dec. 2, 2012.
The Dolphins and Patriots began playing twice a year during the regular season in 1967. The Patriots swept the series in 2010 and 2011 and will be looking for their third straight sweep and ninth sweep in the series overall.
The Patriots have won eight of the last 10 games against Miami, The Patriots have had the upper hand at home against Miami, as they hold a 28-17 record in games played in New England in the regular-season, including an 8-2 record at Gillette Stadium. But, the Patriots are only 15-33 all-time in Miami.
The two have played three times in the postseason with New England holding a 2-1 advantage.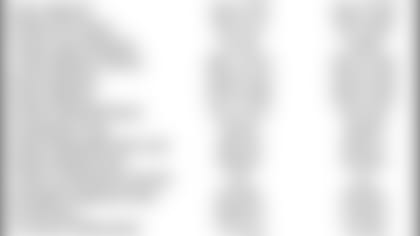 SERIES TRENDS* *Miami 50, New England 44
(Including New England 2, Miami 1 in Playoffs) *-A Miami home game was played in Tampa in 1969
Record in New England, 29-17 (Incl. 1-0 in playoffs)
Record in Foxborough, 27-15 (1-0) Record in Boston, 2-2
Record in Miami, 15-33 (Incl. 1-1 in playoffs)
Record at Dolphins / Pro Player / Joe Robbie/ Sun Life, 11-15
Record at Orange Bowl, 3-18 (1-1)
Record in Tampa*, 1-0
Seasonal Sweeps, Patriots 8, Dolphins 13
Seasonal Splits, 23 (Most recent 2009)
Bill Belichick vs. Miami, 16-11 (16-9 with New England)
PATRIOTS-DOLPHINS QUICK HITS
Since Bill Belichick became Patriots head coach in 2000, New England is 16-9 (.640) against the Miami Dolphins.
Since 2000, the Patriots are 60-21 (.738) against AFC East opponents. The Patriots are 16-9 against the Dolphins over that span and are 18-8 against the New York Jets and 23-3 against the Buffalo Bills in that time.
The Patriots have not been swept in their season series with a divisional opponent since 2000, when they lost both games to Miami and also to the New York Jets.
Wes Welker has caught 12 passes in each of this last two games against Miami.
In ten career games against the Dolphins, Wes Welker has caught 87 passes for 1,084 yards and five touchdowns, averaging 8.7 catches and 108 receiving yards per game against his former club. Those averages are the best against any team Welker has faced more than once in his career. He also has six 100-yard games against Miami with a 138-yard game at Miami (10/21/07), a 120-yard game at Miami (11/23/08), a 10-catch, 167-yard game in 2009 at Miami (12/06/09), eight receptions for 160 yards, including a 99yard touchdown at Miami (9/12) in the 2011 season-opener, 12 receptions for 138 yards vs. Miami (12/24/11) and 12 receptions for 103 yards in the first 2012 meeting. Welker has three 100-yard games each against Buffalo and the New York Jets.
PASSING PERFORMANCES
Tom Brady is scheduled to start at quarterback against Miami for the 22nd time and has compiled a 15-6 record in his previous 21 starts against the Dolphins. Brady is 54-12 in his career as a starter in the regular-season against AFC East opponents, with six of the 12 losses coming to the Dolphins. One of those losses was in the final game of the 2005 season when Brady was pulled after the first quarter.
BRADY AGAINST THE AFC EAST
As a starter against the AFC East, Tom Brady owns a 54-12 (.818) record. He is 20-2 against Buffalo, 17-4 against the New York Jets, 15-6 against Miami and was 2-0 against Indianapolis when they were in the AFC East (2001 season).
PATRIOTS UNDEFEATED IN AFC EAST PLAY
The Patriots enter this week's game with a 5-0 record in AFC East games and with a victory would finish their slate of divisional games without a loss for the second time in team history. The Patriots were a perfect 6-0 in AFC East play in 2007. New England has had just one loss in division play in 1986, 1997, 2003, 2004 and 2005, 2010 and 2011
Dolphins Head Coach Joe Philbin was born in Springfield, Mass. and kicked off his coaching career at Worcester Polytechnic Institute (Worcester, Mass.) in 1986. Philbin coached the offensive line at WPI from 1986-87. Philbin returned to New England in 1995, serving as the offensive coordinator/offensive line coach at Northeastern University from 1995-96 and the offensive coordinator/offensive line coach at Harvard University from 1997-98.
Dolphins Defensive Backs Coach Lou Anarumo served as the Harvard University assistant head coach from 1995-2000.
Dolphins Assistant Linebackers Coach David Corrao coached the tight ends at Northeastern University in 2004.
Dolphins Defensive Coordinator Kevin Coyle attended the University of Massachusetts and spent nine seasons coaching at Holy Cross (1982-90).
Dolphins Assistant Special teams Coach Dave Fipp began his coaching career serving as the special teams coordinator/secondary coach at Holy Cross from 1998-99.
Dolphins Offensive Assistant Ben Johnson served as the offensive graduate assistant coach at Boston College from 2010-11.
Dolphins Wide Receivers Coach Ken O'Keefe attended the University of Maine and began his coaching career at the University of New Haven, serving as an assistant coach from 1976-77. O'Keefe also coached at Worcester Academy (Worcester, Mass.) from 1978-84.
Dolphins Assistant Wide Receivers Coach Phil McGeoghan played wide receiver at the University of Maine from 19982000. In 2007, McGeoghan returned to Maine to coach the tight ends and wide receivers. In 2008, McGeoghan served as the offensive coordinator at the Naval Academy Prep School in Newport, RI.
Dolphins Assistant Offensive Line Coach Chris Mosley served as a Boston College offensive graduate assistant in 2007.
Dolphins Assistant Strength and Conditioning Coach Dave Puloka grew up in Arlington, Mass. where he attended high school. Puloka attended Holy Cross College from 1997-00.
Dolphins Special Teams Coordinator Darren Rizzi attended the University of Rhode Island from 1988-92. Rizzi has multiple coaching ties to the region: Special Teams/Defensive Line (1994-96) and Defensive Coordinator (1997) at the University of New Haven, Special Teams/Linebackers Coach (1998) at Northeastern University, and Head Coach (2008) at the University of Rhode Island.
Dolphins Offensive Coordinator Mike Sherman is a native of Norwood, Mass. and played defensive end and offensive tackle at Central Connecticut State University (New Britain, Conn.). Sherman coached the offensive line at Holy Cross from 1985-87 and served as the team's offensive coordinator in 1988.
Dolphins Offensive Line Coach Jim Turner is a native of Braintree, Mass., and was a three-year letterman at Boston College. Turner began his coaching career at Braintree High School in 1988 and received his first college coaching position at Northeastern University in 1994. During his time at Northeastern, Turner coached the offensive line and tight ends from 1994-95, the running backs in 1996 and the defensive line from 1997-98. After a year at Louisiana Tech University, Turner returned to New England as served as the Harvard University offensive line coach/run game coordinator from 2000-02. Turner returned to New England in 2007 and spent one season as the offensive line coach at Boston College.
Dolphins Assistant Director of Pro Scouting Chris Shea is a native of Belmont, Mass and went to Boston College. Additionally, Shea acted as the Football Recruiting Assistant at Boston College (1998-00) and Assistant Offensive Line Coach for Harvard University (1997-98).
Dolphins Director of College Scouting Chris Grier is a native of Holliston, Mass. and attended the University of Massachusetts-Amherst before graduating in 1994. He is the son of former Patriots' Vice President of Player Personnel Bobby Grier.
Dolphins Director of Player Personnel Brian Gaine attended the University of Maine (1991-95) and played tight end for the Black Bears.
Dolphins Director of College Scouting Chris Grier, a native of Holliston, Mass. was an intern with the Patriots in 1994 and joined the team as a regional scout on a full-time basis the following year.
Miami TE Will Yeatman was originally signed by New England as a rookie free agent in 2011 and went to training camp with the Patriots prior to the 2011 season.
Patriots DL Vince Wilfork is a native of Boynton Beach, Fla. and played at the University of Miami from 2001-03. Wilfork recorded 148 tackles (73 solo) with 14.0 sacks during his career at Miami. Wilfork also excelled on the Hurricanes track and field team, performing in the shot put.
Patriots rookie DE Justin Francis is a native of Opa-Locka, Fla.
Patriots WR Wes Welker played for Miami from 2005-06 and totaled 1,121 yards on 96 receptions during his two seasons with the team.
Patriots OL Donald Thomas was originally drafted by Miami in the sixth-round of the 2008 NFL Draft and earned the starting right guard position as a rookie out of training camp. Thomas sustained an injury in the season opener of his rookie season and was placed on Injured Reserve. Thomas came back from the injury to play in all 16 games for the Dolphins in 2009 and made 12 starts at right guard.
Patriots DL Rob Ninkovich played for the Dolphins in 2007 and 2008. Ninkovich played in five games during his two year stint with Miami.
Patriots LB Mike Rivera appeared in one game with the Dolphins earlier this season. Rivera was also with Miami in 2010.
PATRIOTS CLINCH PLAYOFF SPOT FOR 14TH TIME IN KRAFT'S 19 YEARS OF OWNERSHIP
New England has now qualified for the playoffs 20 times in its 53-year history. The Patriots have earned 14 playoff berths in the 19 seasons since Robert Kraft purchased the team in 1994. New England has won 12 AFC East crowns under Kraft's leadership. New England has won 15 division crowns overall (14 AFC East Crowns) and has qualified as a Wild Card team on four occasions (1998, 1994, 1985 and 1976). The Patriots also qualified for the playoffs in 1982 as part of a 16-team tournament following a players' strike.
ALL-TIME PLAYOFF RESULTS
The Patriots have compiled a 23-16 record in their 39 playoff games and their .590 playoff winning percentage is the third best in NFL history among teams that have played at least 10 playoff games. New England has qualified for seven Super Bowls (XX, XXXI, XXXVI, XXXVIII, XXXIX, XLII and XLVI) and one AFL Championship Game in 1963.
PATRIOTS PLAYOFF RECORD BY ROUND
First Round*...............................0-1
Wild Card Round......................... 4-3
Divisional Round..........................9-6
AFC Championship.......................7-1
AFL Championship.......................0-1
Super Bowl.................................3-4
Total..................................... 23-16
WHAT TO LOOK FOR THIS WEEK VS. DOLPHINS
With one touchdown pass against the Dolphins, Tom Brady will extend his streak to 48 straight games with at least one touchdown pass. He is currently tied with Johnny Unitas (47) for the second longest streak, behind Drew Brees (54).
Brady (9) needs one more game with four touchdowns, 300 yards and no interceptions to tie Drew Brees (10) for the all-time NFL lead.
Brady will aim to lead his team to its 12th win vs. Miami. It will mark his 7th 12-win season, one behind Peyton Manning's nine.
Brady (3,776) needs 12 completions to move past Vinny Testaverde (3,787) into 8th place on the NFL's all-time completion list.
Brady (44,522) needs 90 passing yards to move past Drew Bledsoe (44,611) into 9th place on the NFL's all-time passing list.
If Brady has one touchdown pass against Miami, he will be the first NFL player to have thrown at least one touchdown pass in all 16 games for three straight seasons.
Stephen Gostkowski (7-of-10) needs one more 50-yard field goal to tie Adam Vinatieri (8-of-17) for most 50-yard field goals in Patriots history.
Gostkowski has two 50-yarders so far in 2012 and can become the first Patriots player with three 50-yard field goals in a single season.
Gostkowski has 149 points in 2012 and needs seven points to break Gino Cappelletti's single-season record of 155 points set in 1964.
Brandon Lloyd (902) needs 98 receiving yards against Miami to become the 10th Patriots player to have a 1,000yard receiving season.
With 10 tackles, Jerod Mayo will have his 11th 10-plus tackle game of the season. He had his 10th 10-tackle game vs. San Francisco (12/16) to match the career-high 10 10tackle games he had in 2010.
Rob Ninkovich has a team-leading five forced fumbles. If he has one more forced fumble, he will break a tie with Mike Vrabel (five in 2007) for the most forced fumbles for a Patriots player within the last 20 years.
Stevan Ridley (1,189) needs 11 yards to become the fifth Patriots running back to reach 1,200 yards in a season.
Welker needs one reception to extend his streak to 93 straight regular-season games with at least one reception as a member of the Patriots to extend his franchise record. Welker has an overall streak of 109 straight regular-season games with at least one reception, including his time with the Miami Dolphins.
The Patriots defense has forced a turnover in 26 straight games, dating back to 2011 and including the first 15 games of 2012. The last NFL team to have at least one takeaway in all 16 regular season games was the 2010 Atlanta Falcons.
The Patriots have 416 first downs and need one more to break the record set by New Orleans in 2011. A win over Miami will give the Patriots a perfect 6-0 record in division play for the second time in team history.