PATRIOTS (1-0) vs. Ravens (2-0)
Sunday, January 20, 2013 at 6:30 p.m.
Gillette Stadium (68,756)
The New England Patriots advanced to their ninth AFC Championship Game, and second straight AFC title game, after defeating the Houston Texans 41-28 in an AFC Divisional Playoff game last Sunday at Gillette Stadium. The Patriots will play in consecutive AFC Championship Games for the third time in team history. The team won back-to-back conference titles in 2003 and 2004 and played in both the 2006 and 2007 Conference Championship games, winning the 2007 game.
TELEVISION: This week's game will be broadcast to a national audience by CBS and can be seen in Boston on WBZ-TV Channel 4. Jim Nantz will handle play-byplay duties with Phil Simms providing color. Steve Tasker and Solomon Wilcots will work the sidelines.The game will be produced by Lance Barrow and directed by Mike Arnold.
NATIONAL RADIO: This week's game will be broadcast to a national audience by Dial Global Sports. Kevin Harlan and Dan Fouts will call the game. Mark Malone will provide sideline analysis.
RADIO: 98.5 FM, The Sports Hub, is the flagship station for the Patriots Radio Network. A complete listing of the network's 37 stations can be found in this press release. Play-by-play broadcaster Gil Santos is in his 36th season as the voice of the Patriots and will call the action along with former Patriots quarterback Scott Zolak. Santos will retire after the season, making Sunday his final game at Gillette Stadium.
The Patriots and Ravens have squared off seven times in the regular season and two times in the postseason since the Baltimore franchise was founded following the Cleveland Browns' move to Baltimore in 1996. This week's postseason game will be the third since the 2009 season and a rematch of the 2011 AFC Championship Game, a 23-20 New England victory played on Jan. 22, 2012.
New England lost for the first time in the regular season to the Ravens when they fell 30-31 in a Sunday Night Football game on Sept. 23, 2012 in Baltimore The Patriots and Ravens played in their first postseason meeting following the 2009 season with Baltimore taking a 33-14 win in a Wild Card matchup at Gillette Stadium on Jan. 10, 2010. The Patriots avenged that loss in the 2011 AFC Championship Game with a 23-20 victory over the Ravens at Gillette Stadium on Jan. 22, 2012 to advance to Super Bowl XLVI.
The Patriots are 5-1 all-time against Baltimore in Foxborough, including 4-1 at Gillette Stadium. The only loss was the 2009 postseason meeting.
The first meeting between the teams came during the Ravens' first season in Baltimore, when the Patriots prevailed 46-38 on Oct. 6, 1996. The 84 total points scored by both teams in that game rank as the second-highest total number of points in a game in Patriots history to the 86 points in a 43- 43 tie with Oakland in 1964.
PATRIOTS IN THE AFC CHAMPIONSHIP GAME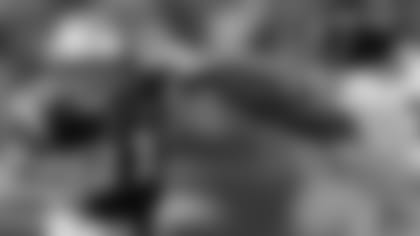 The Patriots have compiled a 7-1 record in AFC Championship Games, including a 4-0 record at home overall and a 3-0 record at Gillette Stadium. Their only AFC Championship loss was in 2006 at Indianapolis.
MOST APPEARANCES IN CONFERENCE CHAMPIONSHIP
Pittsburgh 15
Dallas 14
San Francisco 14
Oakland 11
New England 9
St. Louis Rams 9
PATRIOTS FACE RAVENS IN AFC CHAMPIONSHIP FOR SECOND CONSECUTIVE SEASON
The Patriots and Ravens will face off in the AFC Championship Game at Gillette Stadium for the second consecutive season. It is the fourth time since the AFL-NFL merger that two teams have met in the AFC Championship Game in consecutive seasons. Oakland and Pittsburgh are the only teams to meet in three consecutive AFC Championship Games. It will be just the second time that the same two teams have met in the same city for the AFC Championship Game and the first since the Pittsburgh Steelers hosted the Houston Oilers in 1978 and 1979.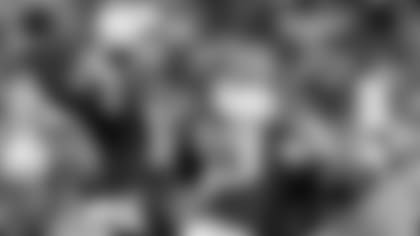 Tom Brady is slated to start against the Ravens in the postseason for the third time in his career and for the eighth time overall. Brady is 1-1 against Baltimore in the postseason with a loss in 2010 and a victory last season in the AFC Championship Game. Brady suffered his first regular season loss to Baltimore this year in a Sunday Night game played in Baltimore on Sept. 23, 2012.
Baltimore Assistant Head Coach/Special Teams Coordinator Jerry Rosburg coached the secondary at Boston College from 1997-98.
Baltimore Defensive Line Coach Clarence Brooks attended New Bedford High School (Mass.) and went on to play guard at the University of Massachusetts from 1970-72. Brooks earned All-Conference and All-East honors while playing on the Minutemen offensive line. Brooks returned to UMass in 1976 as the defensive ends coach and served in that role until he took a position at Syracuse University. Brooks' son Jason Brooks serves as the Ravens Offensive Quality Control Coach and has a number of ties to the New England area. Jason was born in Amherst, Mass., served as the assistant defensive backs coach at UMass in 2007 and coached the wide receivers at Norwich University (Northfield, VT.) in 2008.
Baltimore Senior Offensive Assistant Craig Ver Steeg served as the Harvard University quarterbacks and wide receivers coach from 1994-95.
Baltimore Assistant Offensive Line Coach Todd Washington coached the offensive line for the Hartford Colonials (UFL) in 2010.
Baltimore Defensive Quality Control Coach Matt Weiss is a native of Cheshire, Conn. and attended the Hopkins Grammar School in New Haven, Conn.
Baltimore Assistant General Manager Eric DeCosta is a native of Taunton, Mass. and graduated from Colby College in Waterville, Maine. DeCosta also spent three years as a graduate assistant at Trinity College (Hartford, Conn.).
Ravens C Matt Birk graduated from Harvard University in 1998.
Baltimore S James Ihedigbo played at the University of Massachusetts from 2002-06.
Baltimore CB Corey Graham played for the University of New Hampshire from 2003-06.
Baltimore WR and Return Specialist David Reed is a native of New London, Conn. and played for New Britain High School until he transferred to New London High School for his senior season.
Baltimore Ties
Head Coach Bill Belichick's first professional coaching job was with the Baltimore Colts in 1975. Belichick held the title of Special Assistant for one season. * Patriots CB Kyle Arrington is a native of Accokeek, Md. and attended Gwynn Park High School in Brandywine, Md. * Patriots rookie DB Tavon Wilson is a native of Washington, D.C.
Misc.
Patriots DE Chandler Jones' older brother DE Arthur Jones is in his third season with the Ravens.
Former Patriots
Baltimore Defensive Coordinator Dean Pees was a member of the Patriots coaching staff from 2004-09. During his time with New England Pees spent two seasons as the linebackers coach (2004-05) and four seasons as the defensive coordinator (2006-09). In Pees' first season as the Patriots defensive coordinator, his defense set a Patriots franchise record for points allowed per game (14.8) and finished fourth in the NFL in takeaways (35).
Ravens SS James Ihedigbo played for the Patriots in 2011 and went to training camp with the team in 2012.
Former Ravens
Patriots S Derrick Martin was drafted by the Ravens in the sixth round of the 2006 draft and played for Baltimore from 2006-08.
Former Teammates
Patriots WR Brandon Lloyd and Ravens TE Billy Bajema were teammates with the San Francisco 49ers in 2005.
Lloyd also played with Ravens CB Corey Graham for one season in Chicago (2008).
Patriots CB Marquice Cole played with Ravens S James Ihedigbo for the New York Jets from 2009-10.'
WHAT TO LOOK FOR IN THE POSTSEASON
With a victory, the Patriots will advance to their 8th Super Bowl, matching Dallas and Pittsburgh for the most Super Bowl appearances.
With a victory the Patriots will advance to the Super Bowl for the second consecutive season. They will be the 8th Super Bowl team that suffered a loss in the previous Super Bowl to earn a return to the title game.
With a victory, the Patriots will improve to an 8-1 record in AFC Championship Games, including a 5-0 record at home and a 4-0 record at Gillette Stadium.
With a win over Baltimore, Robert Kraft will earn his seventh conference title. Kraft is already the first NFL owner to bring his team to six Super Bowls.
Bill Belichick (18) needs one more postseason victory to move into a second place tie with Don Shula (19) for most postseason victories, behind Tom Landry (20).
Belichick needs to earn one more Super Bowl berth to match Don Shula with six.
Tom Brady (5) needs to play in one more Super Bowl to match DL Mike Lodish, who played in six (4 with Buffalo and two with Denver).
Brady (23) needs to start in one more postseason game to match Brett Favre (24) for the most postseason starts by an NFL quarterback. He is tied with Joe Montana with 23 postseason starts.
Brady (41) needs four more postseason touchdowns to move past Joe Montana (45) and Brett Favre (44) for the all-time lead.
Brady (5,629) needs 227 postseason yards to set the all-time NFL record for most postseason yards. Brett Favre (5,855), Joe Montana (5,772) and Peyton Manning (5,679) are currently ahead of Brady.
Brady (524) can add to his NFL record of postseason completions.
Brady (5) needs one more 300-yard game in the postseason to tie Kurt Warner (6) and Joe Montana (6) for second, behind Peyton Manning (8).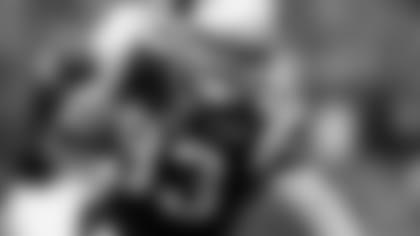 Welker has had at least six catches in each of his eight postseason games with the Patriots.
Welker (61) can add to his team record for most postseason receptions. He moved past Troy Brown (58) for the most career playoff receptions in franchise history vs. Houston.
Welker (569) needs 126 postseason receiving yards to move past Troy Brown (694) into second place all-time behind Deion Branch (836).
PATRIOTS IN THE PLAYOFFS
New England has qualified for the playoffs 20 times in its 53- year history. Fourteen of those playoff berths have come in the 19 seasons since Robert Kraft purchased the team in 1994, a dramatic contrast to the six total playoff berths that the team earned in its first 34 years of existence. New England has won 15 division crowns, including 10 in the last 12 seasons, and has qualified as a Wild Card team on four occasions (1976, 1985, 1994, and 1998). The Patriots also qualified for the playoffs in 1982 as part of a 16-team tournament following a players' strike.
PATRIOTS AT HOME IN THE PLAYOFFS
The Patriots are 14-3 at home in the playoffs in their history. Sixteen of the franchise's 17 home playoff games have taken place since Robert Kraft purchased the team 19 years ago. After Kraft bought the team, the Patriots won 11 consecutive home playoff games before experiencing a home loss.
PATRIOTS HAVE BEST POSTSEASON WINNING PERCENTAGE AT HOME
The Patriots now have a 14-3 (.824) all time record in home playoff games. The Patriots' .824 winning percentage at home in the postseason is the best among teams with at least 10 home playoff games.
PATRIOTS PLAYOFF TRENDS
(since the 1970 merger)
Patriots Playoff Trends (Since NFL Merger in 1970)
All Time (23-15)
vs. AFC ........................................................ 20-11
vs. NFC ........................................................ 3-4
Home .......................................................... 14-3
Away ............................................................ 6-8
Leading at Halftime ........................................ 18-3
Trailing at Halftime ........................................ 3-10
Tied at Halftime ............................................ 2-2
Leading After 3 Quarters ................................ 18-4
Tied After 3 Quarters ..................................... 2-0
Trailing After 3 Quarters ................................. 3-11
Decided by 7 Points or Less ............................ 9-8
Decided By 3 Points or Less ............................ 7-3
When Scoring First ......................................... 17-6
When Not Scoring First ................................... 6-9
Positive Turnover Ratio .................................. 16-1
Even Turnover Ratio ...................................... 3-3
Negative Turnover Ratio ................................. 3-12
Winning or Even Penalty Ratio ........................ 18-1
Losing Penalty Ratio ....................................... 5-14
With a 100-Yard Rusher ................................. 7-0
Without a 100-Yard Rusher............................. 16-15
With a 100-Yard Receiver ............................... 10-4
Without a 100-Yard Receiver .......................... 13-11
When Allowing a 100-Yard Rusher ................... 2-5
When Not Allowing a 100-Yard Rusher ............. 21-10
When Allowing a 100-Yard Receiver ................. 5-7
When Not Allowing a 100-Yard Receiver ........... 18-8
With a 300-Yard Passer .................................. 4-1
Without a 300-Yard Passer ............................. 19-14
Allowing a 300-Yard (net) Passer ..................... 5-1
Not Allowing a 300-Yard (net) Passer ............... 18-14