Will Bill O'B keep the offensive concepts and terminology that they we're trying to implement last year (Shanahan O)? That part of the "experiment" seemed to fail miserably. - A. Snibbets
This is a great question with a lot of moving parts and I'm not sure anyone on the outside can answer it but let's lay out what we know starting at the very beginning. When Bill Belichick and Charlie Weis arrived in 2000 they installed a version of the Erhardt-Perkins offense that was strangely enough developing in New England in the late-70's and made its way back there via Bill Parcells' coaching tree. 23 years later that system has obviously gone through plenty of change, from Weis to Josh McDaniels and Bill O'Brien. What we don't know is how much really changed from 2021 with McDaniels to 2022. Yes, the "Shanahan system" was a hot topic last summer because the team repped so much wide zone in training camp. This isn't so much a system as it is a philosophy, basing your core plays around the outside zone and then building from that into play action, bootlegs and other fun that you get into when you have players like Deebo Samuel or an athletic offensive line that can master the main play and consistently open up holes for big gains. While it seems like there were modifications to the terminology of the Patriots system, I'd bet it's still closer to what they've run over the last 20 years rather than whatever terminology that came from the 90's with Mike Shanahan, Alex Gibbs, and Gary Kubiak or something new and different. Ultimately the Patriots offense still looked a lot like what we saw under McDaniels. There was still plenty of power and gap schemes mixed with a spike in wide zone. But they never made the leap to base their offense off those wide zone plays. No bootlegs, limited play action, etc. So, what now under Billy O? It will likely go back to the terminology that he's comfortable but what about his philosophy outside of the playbook terminology? Will that mean more two tight end sets like he used when he was in New England the first time? More up-tempo offense? What has he taken from his stops at Penn State, Houston and Alabama? Will we see the influence of the college game seeping into his philosophy with more RPOs? It's really anyone's guess at this point, but it will be interesting to watch immediately when OTAs get underway in May and we get some glimpses of what's going on. My bet is that O'Brien gets the keys to the car and whatever they were attempting last year might remain in the overall philosophy but not in the nuts and bolts of playbook terminology, which again might've not really changed all that much anyway. Bigger picture I think size/physicality and pushing the ball downfield are the carryover elements for the offense.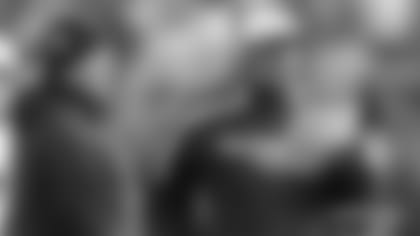 I know it is still early so I am not getting anxious yet but do you think that after hiring Billy O and the initial flurry of Free Agency that Bill feels like he did enough to improve the offense and is content to wait it out until the draft? Or do you think the initial signings were just phase 1 before letting some other free agent deals or trades shake out? My concern is that he thinks they've made enough changes on offense to be competitive. It seems like the general consensus amongst the fans and PU crew is that they need a true WR1 and I worry Bill thinks the JSS, Gesicki, and Tyquan combo will be enough. - Josh O'Neal
I think this is a common sentiment here in early April, that the Patriots made some solid moves to round out their team and perhaps upgraded in a couple spots but that it's still not enough to really get them back into the contender conversation in the division or conference. I'll be the first to admit I wasn't all that high on the free agency class this year from the outset and felt like the team should make their own players the priority. For the most part that's what's happened and we're still waiting to see if Odell Beckham, Jerry Jeudy or DeAndre Hopkins might get traded. Those guys all move the needle for me, but after them who else is there realistically? With the draft just over three weeks away, the deadline should spur some action as far as trades go, and while I know team building is a year-round activity the 2023 Patriots should mostly be in place a month from now. This just puts a bigger spotlight on the need to nail this draft. They got nothing out of 2019's. They got three contributors in 2020 (Dugger, Onwenu, Uche) and three more in 2021 (Mac, Barmore, Stevenson). 2022 is still a little hazy, Strange should continue to grow into the LG spot while Marcus Jones made an impact in all three phases and Brenden Schooler emerged as the newest plus special teamer, but the jury remains out on Jack Jones, who obviously showed some potential, Tyquan Thornton, and the two rookie runners from last year, Pierre Strong Jr. and Kevin Harris. A lot of the Patriots' outlook for 2023 will be impacted by the strides of those unknown quantities from last year. It also highlights how important this year's draft is again. As much as I'd love to add one of those veteran external wide receivers via trade, nothing would compare to selecting a rookie stud WR in the draft. So yes, I'm torn. On one hand this is a young reloading team and not one that is simply a piece away. A flier on an elite receiver post-30-years-old usually makes the most sense for those teams. But I also feel the pull of wanting to surround Mac with as much as possible during the last two base years of his rookie deal. All I can say is there's a ways to go and let's revisit this post-draft to see where we're at.
Going into last season, Ty Montgomery was projected to be the James White replacement until he went on IR. Was his knee injury so bad that he may not return for training camp or can we expect his contributions to the running & passing game this year? What is the status of his rehab? - Cage St. James
I was impressed with Montgomery in camp last year, he seemed like the only back who really clicked when they ran their wide zone stuff. I think losing him after just one game was a bigger blow than many realized because to me, he seemed headed for a full-time third-down running back role. As much as Stevenson broke out when asked to do it all, he might've been even more effective if Montgomery took a little third-down work off his plate. My expectations remain similarly high for Montgomery this year if he's fully healthy. None of the backs on the roster are quite like him and that uniqueness should help him carve out a role in a backfield that was razor thin last year. Also, Strong and Harris are major x-factors for training camp, with Strong having some of the receiving ability that Montgomery has, which could put them largely in competition with each other.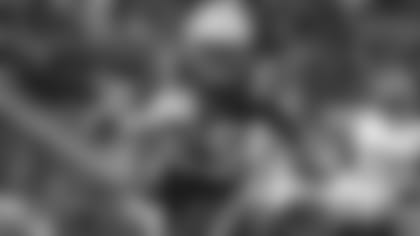 First, I want to say that I disagree with most of the fans who think the Patriots need to sign what they call a #1 WR. I think the possibility is already on their roster, and with Bill O'Brien coming aboard again, I think his play calling will open up opportunities for Bourne, Parker, and Thornton. And judging by the move that landed Gesicki, I think they're looking at similar calls like 2010 and 2011 when Gronk/Hernandez and Welker drew more than 50% of the targets.
But, my biggest question for your opinion is about 2 players: 1. Do you think Marcus Jones will be more involved with offensive plays this season to keep defenses off-guard? 2. Anton Harrison, OT from Oklahoma...most likely to fit into the Patriots rather than the big three tackles in the draft (Paris Johnson, Peter Skoronski, Broderick Jones)? I see Anton as being starter ready in the NFL and could make a difference for the Patriots, and Bill could even possibly trade as far back as 20-23 to get him and also pick up an extra second or third round pick. ­- Denis Wotton
I've gone on record with this Marcus Jones question a couple times but here it is again, I'd have a handful of offensive plays in the game plan for him every week, but I would not make him a full-time receiver. I think he has unique coverage ability, he's outstanding in man coverage, sticking with quick receivers. To me that's where he can have his biggest impact on the team, outside of his dynamic return ability. Still, he's just so explosive it's going to give defenses problems every time he comes on the field for three-to-five plays a game. That's not a very common element for this offense so it would be foolish to totally ignore him on that side of the ball.
Evan Lazar took Harrison with his first pick in mock draft 2.0, clearly he has long-term left tackle potential, something the Patriots really need. But for me I'm really torn at this point. I don't want to undervalue the tackle spots, protecting Mac is critical, but if I'm honest I'd say I think adding top talent at corner and wide receiver would both help make the Patriots more competitive against the best teams. I also put a lot of stock in the coaching additions this year that should help get everyone on the same page more often. Maybe I'm crazy but was pass protection really the biggest problem last year? I don't know, with a more coordinated offense improvement can be made simply from scheme. They've got some decent depth now at tackle, albeit not any slam dunks, but there's promise in Calvin Anderson and there's experience in Riley Reiff.
So, to answer your question I'd be happy for Harrison, especially after a trade down to pick up more Day 2 picks. But if he's the gem of the class and the cornerback and receiver positions don't add potential blue chippers, I'd be disappointed.
Are there any other remaining free agents that the Pats should consider adding at this point? I would think guys like Rock Ya Sin and John Johnson would make sense as younger guys still with solid floors and high upsides in key positions of need. Ya Sin, in particular, seems like an immediate boost to our CB core with his size and press man talent. Let me know what you think! - Keaton Beams
I like Ya Sin but I think with every starter returning and two rookies developing from last year, I don't really need to see another veteran addition at this point. Perhaps if they miss out in the draft at the position but add a top-100 rookie to the cornerback group, one who can play outside like Joey Porter Jr. or Deonte Banks to name a couple of favorites, and I think this group looks pretty solid and balanced. ­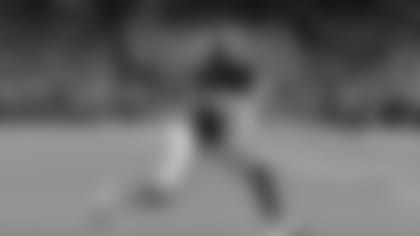 I would like to see the Pat's draft Zay Flowers due to his skillset which would be unique compared to their other receivers. However, #14 seems too high for value so I would like to see a small move down to maybe 18-20. Do you see any of those teams wanting to move up? This is predicated on the top 3 OT's and top 2 CB's being off the board. There are still some good OT's available in the 2nd round and CB's are really deep this year, so I believe we can get solid choices on day two, especially if the trade down garners a day 2 draft choice. The Pat's need a draft where they hit on several choices. - David Brown
It's easy to see why you want Zay Flowers, I think we can all admit he'd bring an explosive element to the middle of the field that the team needs, not to mention an ability to get open quickly in the "gotta-have-it" moments. I think the value of the 14th overall pick really depends on how things shake out at the quarterback and tackle positions. At least three QBs are going in the top 10, and perhaps Will Levis sneaks in there too. Does a team make a move for him, or even Hendon Hooker? Do the top tackles Skoronksi, Johnson and Jones all go early as well? The right tackle being available at 14 could also inspire a team to move up, though the Patriots need one of them too. Anton Harrison and Darnell Wright are entering that conversation as well. For me at 14 I'm looking at corners. Seems like one not named Gonzalez or Witherspoon will almost certainly be there and though it's a deep group I think the drop off after the first rounder will be significant. Zay might be hard to get unless they're willing to pass on one of those top CBs.
Talking about the draft coming up! Do you see a scenario where the pats take a dynamic but limited slot WR early in draft like Flowers or Downs? Both are considered by many as pure slot guys at the next level and that being said could they coexist with JuJu on the roster? Seems to me that a shifty quick Wr that could get open on 3rd and 5 Would make things easier for a QB like Mac who seems to be better suited for the short to intermediate passing game. - Pete Moss
Similar question to the last one but I'm using this one to highlight Downs, who is probably my favorite overall fit for what the Pats need and which picks they have. He's probably just as hard to get as Flowers will be, somewhere in that 20-40 range. It's players like these that make a trade down from 14 intriguing and not the end of the world. In any mock I run there are so many targets I love that go in that range between 14 and 46. If there's anyway to use those two picks to get three total on Thursday and Friday night, I think they could do a lot of damage and fill some serious holes. ­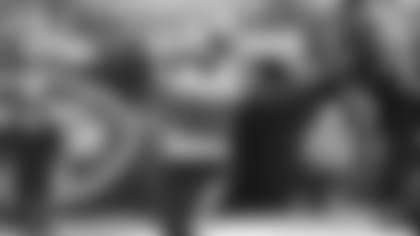 Although at times limited in carries in certain games, Rhamondre Stevenson rushed for over 1,000 yards and caught 69 passes with an average of 5.0 yards per carry -- pretty impressive numbers. Do you think the Patriots should utilize Stevenson in a manner that the Raiders utilized Josh Jacobs? I feel Stevenson has a chance to be a major star in the NFL if his carries increase. This includes improving the OL to be more of a run block offense taking the pressure off of the QB and avoiding third and long situations. We have Gesicki and Ju-Ju for third down and short situations. We're much improved on offense in my opinion. Thanks! - John Grillo
It's a good question, Stevenson said last year he loves getting a lot of carries in a game and that it helps him find a flow. But I'm not sure the Patriots feel the same way, as all signs again point toward a running-back-by-committee approach. After Stevenson there are major questions with every other player… can Strong and Harris emerge after quiet rookie years, is Montgomery healthy, will James Robinson get back to his pre-Achilles-tear form? Will they ignore the position in the draft? Unfortunately I have a feeling Stevenson might be less productive overall statistically but the offense could be more productive with more backfield threats working their way into the lineup and keeping defenses on their heels.
Hypothetical situation: the Patriots are on the clock at 14 in the first round and Quentin Johnston, Zay Flowers, Joey Porter Jr. Devon Witherspoon, Darnell Wright, and Paris Johnson are available. Who would you draft? - David Beckett
Here's my power ranking of those – 1. Johnson, 2. Witherspoon, 3. Porter, 4. Flowers, 5. Johnston, 6. Wright. Too hard to pass on Johnson for me, even if he's light on experience and the Pats don't draft Ohio State players. He just looks like a long-term prototype to me. I'm a bit torn on Witherspoon, he hits like a ton of bricks and is versatile. Those things should make him a Pats slam dunk, but I worry how much he would fill the need of a true outside corner. In that sense Porter might be just a little bit preferable. I'm Flowers over Johnston all day long and while I love Wright (traded up to get him in my mock 2.0), I think he's probably limited to the right side and thus his value is a lot less for me than someone like Johnson who could take over the left side.
The primary reason the Patriots did not score in the Red Zone last year was due to the fact we do not have an exceptional talent on offense. We do not have the Tyreek Hill, Travis Kelce, Christian McCaffrey threatening the other team. We have a great team constructed by Coach Belichick and staff, but lack that exceptional talent. With this philosophy who do think we should draft to accomplish this task? - Davidrocco Mittica
I think that's certainly part of it, but I think Hunter Henry showed he was a damn good red zone target in 2021 and that completely fell off a cliff last year, they fell from 11th in 2021 to 32nd in 2022 with largely the same cast. So I think it's also very much about the scheme in this area. The team spends so much time in the red zone during training camp. It's jarring that it's a near constant over the early days and their lack of success last season after all that work was disappointing. Everything is way tighter in the red zone. That puts a spotlight on everything… talent, scheme and execution. While all three were lacking at times last year, I really thing Bill O'Brien makes the biggest difference here. They have pieces to finish in the red zone with the kind of size, especially at tight end now with Gesicki in the mix. If you ask me, third downs were more indicative (27th on offense, 21st on defense) of a team that needed "exceptional talent" in a couple key spots. ­
DISCLAIMER: The views and thoughts expressed in this article are those of the writer and don't necessarily reflect those of the organization. Read Full Disclaimer