That was a really fun [Monday night] game to watch. I've had this question in my mind for a few weeks now. Do you have a play selection breakdown for when N'Keal Harry is on the field? It seems as though it has to heavily favor the run. Didn't really matter last night, given the game plan, but isn't this something teams are eventually going to start keying off of? Will it really matter given how well the team can run the ball? He had some really good blocks last night for sure. Nathan Ellsworth
There's really no need to keep a breakdown of Harry's plays because all you need to do is watch any game to realize that, as you correctly point out, when he's on the field, it's almost always a running play. Every once in a while the offense might throw the ball when he's out there, but otherwise, yes, it's the worst-kept secret in the NFL. Opposing teams aren't eventually going to figure this out; they already know it. It's not a whole lot different than when fullback Jakob Johnson comes into the game, also a clear indication that, nine times out of 10, New England is going to run the ball. As long as the Patriots can continue to have success running the ball this way, though, I don't see them changing anything personnel-wise. Erik Scalavino
Hey, guys. Would you, please, give us some insights about how the sons of Bill are progressing as coaches and what are some of the positives you have seen from them, being closer to the team? What are some of their key responsibilities in their perspective roles as of now? Rosen Rashkov
This isn't as easy for us to evaluate as you might think. Yes, we work in the same building as the Patriots coaches, but our relative proximity to them doesn't really give us much further insight into their job performances. Obviously, older brother Steve Belichick (outside linebackers coach) is further along than younger brother Brian (safeties coach), and is often shown on television relaying defensive signals to the players. That would suggest that he's more involved in the game planning aspect of things, but it's impossible for us to say with any certainty exactly what their roles are. What can be inferred from the solid play of both of their respective position groups is that both Belichick boys are holding up their end of the coaching bargain. That's about the best you can ask of any assistant coach, especially ones as young and relatively inexperienced as they are. Erik Scalavino
Am I the only one who is worried about losing J.C. Jackson at the end of the year to free agency? Isn't this the last year of his contract or am I forgetting something? He's having another incredible year and I'm worried if we don't extend him that we won't be able to bid high enough to keep him around for the long term, and if that happens then I'm greatly concerned how our secondary will look and perform next year. I'm still focused on this year's run, but with every interception and fumble forced, his dollar value just keeps going up. Ryan Tondreau
Do the Patriots pay a very deserving J.C. Jackson? If not, what do they do with the secondary to cover up his absence?? Jan Szaro
Both of your concerns and points about Jackson's future are valid and well taken. The Patriots will have the option of designating Jackson their 2022 franchise player if they so choose, assuming they don't extend his contract prior to the end of this regular season. My guess is the team will continue to focus on the current season and allow the offseason business to take care of itself once we get into the next calendar year.
Even if Jackson is retained, though, the cornerback position is one the Patriots will likely have to address, either in free agency or the draft, to augment the depth chart. Erik Scalavino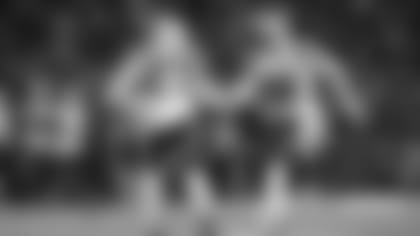 Do you know if Bill Belichick/Josh McDaniels have ever used a run-and-shoot/flex-bone formation for offense in recent years? My coaches used it in high school back in the 70s as a primary offense. I ask because Miami used the Wildcat as a sort of gimmick offense to great effect against the Patriots in 2008 and I thought with the kind of all-purpose players the Patriots have, they could do some really interesting and ideally defensively unsettling things with those guys in the running back and slotback positions. Is it too complex a set of reads and therefore too time consuming to develop as a gimmick offense, compared to, say, the Wildcat? Andrew Spence
Very few, if any offenses exist that are as complex as the current New England offense. And yes, the Patriots frequently use their skill position players in nontraditional personnel packages. If you watch New England on a regular basis, you'll notice this almost every game. But to suggest that the entire offense should be trick-play oriented is not an effective long-term approach. Erik Scalavino
A little out of left field and definitely heretical – Brandon Bolden and the great Mosi Tatupu have filled similar roles in Patriots history, albeit in different eras, but I think in terms of production, I'd give the edge to Bolden. Agree? Disagree? Would you brand me an out-there loon? Kevin Morse
Having never met you, Kevin, I can't say with any certainty whether or not you're an out-there loon, but I must disagree with your evaluation. Tatupu and Bolden share a special teams skill set, for sure, but Tatupu was a fullback, where Bolden is more of a tailback. Tatupu was also a Pro Bowler at one time and named to the Patriots 50th Anniversary Team. Bolden has never come close to achieving similar accolades.
However, I'll say this about Bolden. He's surpassed any expectations any of us could have had for him this season, given how relatively long-in-the-tooth he is. He's stepped into the James White role and had considerable success thus far in 2021. For that, he should be given credit for helping this team win games this season. Erik Scalavino
Is there info somewhere we can look up to see when and if players will be off injured reserve? David LaChance
The current IR rules are relatively simple nowadays. If a player is placed on the list during the regular season, he must sit out a minimum of three weeks before being eligible to return (provided he's deemed to be sufficiently healed). So, all you need to do is search for the date that the player(s) you're interested in went on IR, skip forward three weeks, and from that point on, he'll be eligible to return. Whether or not he's activated immediately is made on an individual basis by each team. If you're only interested in Patriots players, simply check patriots.com every day. We provide daily news updates from practice, which is where we usually first discover whether a player has returned from IR. Erik Scalavino
I often hear that football players (and professional athletes in general) are creatures of habit in terms of how they prepare for games, recover in between, etc. In this stretch of games, the Patriots played a Sunday game, then a Thursday game (4 days), then a Sunday game (10 days), now a Monday game (8 days), then a bye followed by a Saturday game (11 days) then a Sunday game (8 days). It looks like a lot of extra rest and prep time to me, but does that type of inconsistency disrupt the players' routines? Andy Miskavage
The unorthodox layout of the schedule of late is certainly a departure from players' and teams' routines, but it's nothing they haven't dealt with before. And every team in the league must conform to its long-and-short week variations throughout any given season. The players and coaches have enough experience with these different layoff times to know how to approach them whenever they arise. It's really not that big a deal. Erik Scalavino