After spending many seasons in New England as a fantastic player and as a hard-working coach, do you think like me that it's time Jerod Mayo should be given a chance to coordinate the entire defensive side of the ball? He has always proved to be effective at everything he's been asked to do and if he could mold the players to play with the same intelligent view of the game and ferocious heart that he had while playing we would almost definitely be on to a winner, what's your view on this? -Mark Saez
Mayo has certainly stacked some really good experience over his three seasons back as a coach for the Patriots after spending 2008-2015 with the organization as a player. Often praised for his smarts and attitude, it's little surprise to see Mayo garnering so much attention, especially as the Patriots are once again seeing their coaching staff thinned by departures. Mayo also made it clear over last week that his ultimate goal will be to become a head coach and after spending the last 13 years in the area, he'd love to stick around New England.
But as everyone knows, it's been a team effort with coaching on defense in recent seasons and how exactly that goes forward after Mayo and Steve Belichick have been working so closely together is unclear. Steve Belichick's experience is worth pointing out, he has a full decade of coaching under his belt. While Mayo has experience with playing in the league, Belichick has attained some really good experience coaching multiple positions across the defense. Everyone seems so gung-ho about what should happen with the defensive coaching staff but no one truly knows how it all exactly works. Matthew Judon expressed that he had no real concerns with the dynamics. For those reasons it's hard for me to bang the table of what should happen and with the departures on the offensive side of the ball that could be a more pressing issue. It seems like it will take another team swooping in to break up the current dynamic. -Mike Dussault
Is lack of speed at linebacker the problem with the Patriots front seven? The Patriot defense has been man handled in the run game for longer than I want to recall. Two words come to mind for me when I think about the Patriots 23rd ranked run defense: Jordan Davis, 21st pick 2022 draft. -Bryan Smeeth
Davis is a monster in the middle and there's certainly a case to be made that the Patriots defense would benefit from having that kind of space eater at the heart of it. But is he really addressing the speed issues? Perhaps by keeping blockers off of the second level, the linebackers could play faster behind someone like Davis. But I think this illustrates the philosophical questions the Patriots have to answer as they move forward with so many free agents on defense. Plenty would like to make a case for a smaller, faster linebacker like Nakobe Dean, but can he make a difference without a player like Davis in front of him?
I don't think it's a critical mistake to continue to target bigger front seven players, specifically on the second level, which is where I think fans are getting impatient when they compare their defense to other teams around the league. It can work, but it's critical that they win the line of scrimmage and then have enough speed with their strong safety group to match up. The bigger problem as I see it is not winning on the line and at the edges down the critical stretch of the season, no amount of speed can make up for that. So yes, sign me up for a Davis draft, though he's far from alone when it comes to those kind of big guys that are avail in April. -Mike Dussault
I seem to remember reading one of the things that Bill Belichick disliked most was when assistant coaches leave to become head coaches of other teams, they take other Patriot asst coaches with them. Josh has taken Bo Hardgree with him to Vegas. Did Josh ask Bill for permission? -Jillian White
Let's throw Mick Lombardi and Carmen Bricillo in here too because news broke over the weekend that they were also joining Josh. Without knowing exactly what conversations happened between Bill Belichick and Josh McDaniels, I don't think there would be much issue starting with Lombardi, who made the jump from receivers coach to offensive coordinator. It's hard to ask a coach to turn down a promotion with another team if the Patriots weren't willing to elevate Lombardi to the same role in New England. Bricillo and Hardegree are leaving for the same positions they held with the Pats, but Hardegree was only in New England for one season so it's not like a ton of time had been invested in him. Bricillo was with the team just three seasons, but his departure is still a bit of a jolt with an already thinned staff. If anyone leaving might've been a problem, my guess would be Bricillo.
As far as in-house replacements, Troy Brown could be a candidate to ascend into a bigger offensive coaching role, while Billy Yates just finished up his first season with the team assisting the offensive line and could also see a bigger role in 2022. -Mike Dussault
With the draft coming up and the history of the Patriots not doing a very good job when drafting a WR do you think they would be better off trading picks for a young established WR from another team? -Jason Wilson
I refuse to get scared off from drafting wide receivers, there are just so many good players in the first two days of the draft that could make a big impact, they have to keep taking shots on them. The long-term contract, the low pay… it's essential to find a game-changer to pair with Mac Jones. Every team that made a playoff push had at least one of those kinds of weapons and many had two or more. I really think just a single explosive addition with some inside/outside versatility could really open things up for the offensive pieces that are already in place. Admittedly, it's more about quickness than deep, long speed. Give me either of the Alabama or Ohio State receivers that are atop the board and let's get cooking. -Mike Dussault
With WR being a position to upgrade during the off-season, I am a big fan of Chris Olave out of OSU. However, it would benefit the team to add some speed on the defense via the draft. Does it make sense to look for a WR that has been buried on the depth chart, such as a Denzel Mims that has all of the traits and may need a change of scenery? ­-Robert Weiss
Again, at this point I far prefer a rookie. Take a shot this year and you've got him for four years along with Mac. That's ideal. Time to develop and a blank slate as far as the Patriots offense goes. Free Agency was crazy last year, but I'm not holding out much hope it will be the same kind of spring. With a ton of cap space in 2023, the Patriots need a bit of a house cleaning year. Move on from some older vets, lock in on the young building blocks and continue to hit on multiple draft picks. I'd like free agency to be focused mostly internally in 2022. -Mike Dussault
Simple question. What happened to Chase Winovich? I thought he played fairly well in 2020, but didn't get anywhere the same playing time in 2021. What's the reason? – P. Holmes
Winovich's defensive/special teams snaps by year:
I accept that there is a lot more going behind the scenes than we could hope to know, and BB always says he does what is best for the team. That being said, could they REALLY only roll with Judge and the staff on hand to run the offense and further develop/mentor MJ10? Seems an awfully risky and dangerous proposition going into his crucial year two. -Kevin Sulham
What is it about Joe Judge and Matt Patricia that BB finds so valuable? They were both abysmal as head coaches and Patricia was despised by the Lions players by the time he left. With Ernie Adams, Scar and soon to be Fears retiring, and Flores, McDaniels, Lombardi, Bricillo, Hardegree and Ziegler moving on the coaching and scouting staff leaves a lot to be desired. Judge and Patricia are not going to solve all the problems. And young interns aren't the answer either. How does BB remake the coaching staff? -Paul Oleksak
Taking these two together as these kinds of questions are on the forefront of everyone's minds here as the offseason officially begins.
I think most passionate Patriots fans share your concerns, nurturing Mac and taking the offense to a new level are probably the franchise's biggest priority and Judge's light offensive experience doesn't make him an obvious savior for all the McDaniels-induced departures. In my opinion there will be further offensive additions but it could very well be lower-level names that don't really inspire the kind of "a-ha moment" that an established offensive coach like Bill O'Brien or Adam Gase might.
I also think we're all a bit concerned that Belichick is going to be spread too thin. We mentioned all the changes on offense, but the defense is expected to have some significant player turnover as well. How can he keep it all straight, improve both sides of the ball and ensure that the staff he has in place can execute his vision for the team? And don't forget about a lackluster special teams unit that could use a jolt as well.
Here's the thing though, I think they'll be okay. Fired head coaches land elsewhere as punchlines. That's the NFL and while people may have their issues with Judge, or Matt Patricia for that matter, these are two trusted football minds who have won a ton of games and multiple championships for the Patriots. Bill Belichick was once in the position himself and that's probably a part of why he offers safehaven to coaches like this to continue their development. What exactly these coaches are doing from day to day is less of a concern when you consider their vast wealth of NFL experience. That's something that seems to be getting lost. Put aside what we took from their head coaching tenures and realize they know what it's taken to win championships in New England. Maybe it doesn't all line up perfectly like it might with Billy O, but with all the "brain drain" talk, I think we're forgetting that there are some trusted voices still in place. -Mike Dussault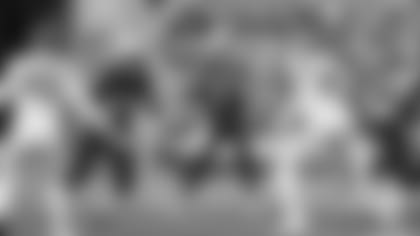 Why not bring Charlie Weis back as an Offensive Consultant - to mentor the less experienced but "up and coming" coaches on our staff. Obviously, Charlie has extensive play calling experience, has worked with young QB's such as Tommy Brady and Brady Quinn, he's a Patriots homer, knows the Pats culture and schemes. Don't make him the face of the offense but let him closely mentor the offensive coaching staff no different than BB does with the Defense. -Don Taylor
Now this isn't a bad idea, not sure if Charlie is ready to jump back into the coaching life, he seems like he's enjoying doing radio now. But I like the overall idea, adding another back to the experienced voices on the team, especially on the offensive side of the ball. Right now, I think they could get by okay on defense, but they need some kind of significant plan in place if they're to put up the kind of points they'll need to if they're to make some noise in the AFC. -Mike Dussault
Are there any quality late draft round QBs that can be a solid back up to Mac? I think that Hoyer is or has prepped to become the QB coach if not the unofficial OC. Dependent on finding a suitable backup this off season, I believe he (Hoyer) will make the transition to the coaching staff. -James McMullen
It does sound like Hoyer would like to keep playing and why shouldn't he, he's put down roots in the area and has a pretty good mentorship gig that I'm sure beats slipping fully into retirement. And don't forget they have Jarrett Stidham for this final season as well.
That said, I think it's always good policy to develop quarterbacks, you just never know what's going to happen. Look at Garrett Gilbert, he spent most of the year on the Pats practice squad before getting signed to Washington's team and actually playing a game. Clearly, Mac is the man now for the foreseeable future, but as we see more and more teams starting the search for their next starting quarterback, the more you can do to keep and develop quarterbacks the better it is for both the team and the league.
Carson Strong from Nevada will be taken well before the Patriots would draft him, but he checks some of the boxes for a Pats QB. -Mike Dussault
After the brilliant news that New England's very own Richard Seymour has quite rightly made his way into the Pro Football Hall of Fame, do you find yourself wishing for the good old days when he would terrorize offensive linemen and quarterbacks? With the current state of the edge rushing department in New England can you shine a light on any potential young talent in the upcoming draft that New England might be in a position to bring on board so we can be feared again like when Richard Seymour was earning his legacy and reputation? -Mark Saez
Seymour was a force for the Patriots defense and would likely be more of an interior defensive lineman now, rather than the 3-4 defensive end that he played in the early 2000's. But the general sentiment is 100 percent accurate, the Patriots defense needs to get back to winning the line of scrimmage and along the edges, as mentioned earlier in the mailbag. Too often they were pushed around last year and while Georgia's Jordan Davis is a different kind of body type than Seymour, he has the kind of ability to win at the line that they need.
I'd also take a look at UConn's Travis Jones, Alabama's Phildarian Mathis and even Georgia's Devonte Wyatt, who is a little more of an upfield player like Barmore, while the other two are old-school two-gappers who can win the trench battle. -Mike Dussault