For those who believe Bill Belichick is close to calling it quits – and in all honesty there don't seem to be many people in that camp – the evidence would strongly suggest otherwise. Rather than dialing it back and taking on less responsibility as he nears 70 years of age, Belichick appears set to add more to his already full plate.
At least that's how things appear after the Patriots announced the return of Joe Judge as an offensive assistant while losing two more coaches on the offensive side of the ball. Over the weekend word spread that wide receivers coach Mick Lombardi was headed to Las Vegas as the Raiders offensive coordinator while offensive line coach Carmen Bricillo was also joining Josh McDaniels' staff in the same position.
These moves came after assistant quarterbacks coach Bo Hardegree already agreed to follow McDaniels to the desert, and the inevitable retirement of longtime running backs coach Ivan Fears. In all the Patriots will lose five coaches on the offensive side of the ball and thus far have added only Judge to the mix. And Judge has just one season working with wide receivers on his resume so his experience on offense is rather limited.
So where do the Patriots turn? There are some options remaining, one of which might include moving Matt Patricia back to a full-time coaching role and having him work on offense, which he did in 2004-05 working with the offensive line. But even if that's the case there will be a void and Belichick himself may need to fill it.
It's possible that Belichick intends to spend more time working with Mac Jones and the offense in 2022 after spending the last couple of seasons focusing more on defense with the experienced McDaniels taking care of things as offensive coordinator. With no obvious option to replace McDaniels, the coach might just decide to take matters in his own hands and orchestrate the attack – or at least take a more active role in it.
That's not an ideal situation for a coach that has excelled at overseeing the entire operation during his 22 years at the helm in Foxborough. One of his greatest strengths, one that separates him from most of his peers, is his ability to monitor and direct the entirety of the team. He's been able to deftly move among various areas of the team both as a teacher and leader, demonstrating the ability to do so effectively and efficiently.
The concern if Belichick is forced to focus on offense would be the potential for the coach not to be able to oversee as many elements of the entire team as he has in the past. As it stands the team lacks a coach with any NFL experience calling plays, which would seem less than ideal for a team with a quarterback entering an all-important second season in his development.
Belichick understands this, and that may be one reason why he decides to spend more time with Jones in 2022.
In a perfect world the Patriots could have promoted one of the existing coaches to offensive coordinator and added experience with Judge and Patricia for further guidance. Or the Patriots could have lured Bill O'Brien away from Alabama for a return engagement.
But Belichick evidently did not feel as if Lombardi or tight ends coach Nick Caley – the two longest-tenured assistants – was ready for such a promotion and ultimately Lombardi decided to leave for the chance to run the offense elsewhere. And O'Brien remains in Tuscaloosa running things for Nick Saban.
As for the other openings on the staff, Billy Yates served as Bricillo's assistant in 2021 and could elevate to the lead role. Cole Popovich, who worked with Bricillo in 2020 before leaving the staff prior to last season because he was unvaccinated, took the offensive line job at Troy last month and would seem to be out of the mix as a result. Vinnie Sunseri worked with running backs alongside Fears a year ago and also could be in line for more responsibility. And Troy Brown would be an obvious candidate to take over for Lombardi as wide receivers coach after assisting him last season.   
But there is no obvious solution to the vacant offensive coordinator role, and it certainly looks like the soon-to-be-70-year-old Belichick will be busier than ever in 2022.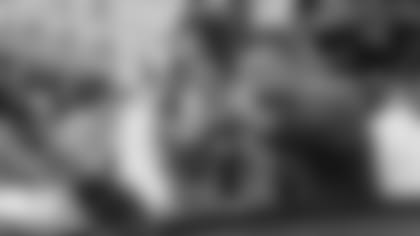 Rams general manager Les Snead and coach Sean McVay spent the last five years going all in together and Sunday night they were rewarded for their aggressiveness. Rather than fretting over first-round picks, the Rams brain trust opted for established NFL players and built a solid team that has been in the mix during the entirety of McVay's five-year run with the Rams.
McVay has never had a losing season and his teams have qualified for the playoffs in four of his five seasons. And now he has a Super Bowl ring on his resume at the age of 36, having orchestrated the move to bring Matthew Stafford from Detroit during the offseason while Snead aggressively pursued the likes of Jalen Ramsey, Von Miller, Odell Beckham and even coaxed Eric Weddle out of retirement.
It was not exactly the tried-and-true method of roster building that most GMs adhere to, but with a record of 55-26 plus a 7-3 mark in the postseason, the Rams have enjoyed sustained success with their approach.
As for the game itself, despite the outcome hanging in the balance to the end, it seemed to lack much juice from the start. Injuries really hurt the Rams offense, which was already without Robert Woods and Tyler Higbee before losing Beckham during the game. That seemed to stymie Stafford for a portion of the evening but he eventually went to Cooper Kupp often down the stretch and mounted the game-winning drive as a result.
For Stafford it was a validation of sorts for a career spent in Detroit toiling for a losing franchise that has lacked both talent and leadership for the better part of three decades. Some feel Stafford is a losing player because he couldn't overcome the Lions deficiencies, but in one year in L.A. he managed to win a Super Bowl. So regardless of how much credit should go his way, the losing label seems unfair at this point.
In Cincinnati there will be disappointment for sure. But there also should be plenty of hope, largely due to the presence of Joe Burrow. Inheriting a situation similar to what Stafford endured in Detroit, Burrow is making a winner out of the moribund Bengals in just his second season – coming off a torn ACL to boot.
Burrow was solid if unspectacular Sunday night, and his arrow is pointing upward. The question will be whether or not he can continue to lift the team to such lofty heights in the future. In order for that to happen, Bengals brass will have to do something about that leaky offensive line that puts Burrow in harm's way on virtually every drop back.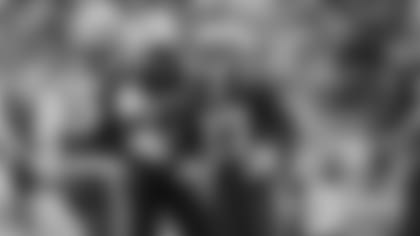 With the Super Bowl over it's now officially time to move on to 2022. Teams will be allowed to negotiate with free agents in a month (March 14) and the new league year begins March 16. The Patriots currently have 16 unrestricted free agents – including some big names such as J.C. Jackson, Devin McCourty, Trent Brown and Dont'a Hightower. They also have three restricted free agents with Jakobi Meyers among them.
That's a lot of personnel to straighten out in the coming weeks as the team formulates its plan of attack for the offseason. Not knowing which if any of the free agents will be retained, the Patriots could list cornerback, tackle, linebacker (both inside and outside) and wide receiver among the main needs. It will be interesting to watch how Belichick begins the process of roster building for the coming season.
I don't normally provide rankings for the entire league but with the season over it doesn't hurt to offer a season-ending look at how things finished. This is a final ranking for 2021 and not based on how teams project in the future. The rankings aren't scientific in any way but instead offer a strictly subjective look. Therefore, although the Bengals were the Super Bowl runner-up, I didn't view them as the second-best team in the league. Rankings (Baltimore, Arizona) were based on a team's results when operating at close to full strength in terms of health and not necessarily on final record.
L.A. Rams
Kansas City
Buffalo
Green Bay
Cincinnati
Tampa Bay
San Francisco
Tennessee
Dallas
Las Vegas
Baltimore
Arizona
New England
L.A. Chargers
Indianapolis
New Orleans
Miami
Minnesota
Philadelphia
Pittsburgh
Denver
Chicago
Seattle
Cleveland
Washington
Detroit
Atlanta
N.Y. Jets
Carolina
N.Y. Giants
Jacksonville
Houston