Foxborough, Mass. - For anyone with a vested interest in the New England Patriots, the sight of Pro Bowl cornerback Ty Law limping off Hinez Field during the first quarter of Sunday's streak-ending 34-20 loss to Pittsburgh was the beginning of a worst-case scenario come true.
The Patriots lost Law with 4:52 to play in the first quarter when the veteran was injured trying to turn and drop into coverage with Pittsburgh wide receiver Hines Ward. He left the field under his own power, but did not return to the game and was absent from the locker room following said contest.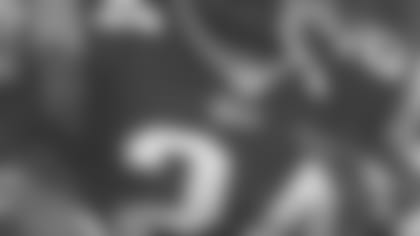 ]()Law was spotted following the game on crutches with a mobile cast on his left foot and ankle.
Head coach Bill Belichick was asked if Law would be able to return by December.
"I don't know," Belichick said. "I don't really have any update on his situation. If I did, I would give it to you. I might not have it until Wednesday. I will give it to you on Wednesday."
A prolonged injury to Law would undoubtedly be devastating to the Patriots. The team is already without starting cornerback Tryone Poole, who has missed the last two-plus games with a knee injury. Second-year cornerback Asante Samuel, making his second consecutive start for Poole, was forced to assume the top position in place of Law. Rookie Randall Gay - normally the team's nickel back - was called upon to play opposite Samuel and was beaten for a 47-yard touchdown by Plaxico Burress on his second snap following Law's injury. When Gay was hurt later in the game, free safety Eugene Wilson took over at cornerback with untested rookie Dexter Reid paired with Rodney Harrison at safety.
The injuries will present major problems for the Patriots, who could face St. Louis and Kansas City - two potent passing teams - in two of the next three games without their two starting cornerbacks. The Patriots currently have four cornerbacks on the active roster - Law, Poole, Samuel and Gay - with Earthwind Moreland on the practice squad.
Belichick was collected Monday in his approach to potential roster moves.
"I think [Monday] is a day where you try to take stock of where you are and not overreact to anything," Belichick said. "[You] make sure you have the information, get a clear head. Once you know what the situation is, you try to make the best decision for the team in terms of game planning or whatever decisions there are to be made. I don't like to try to make too many Sunday night [transactions]."
The Dillon Decision
According to Belichick, Corey Dillon's deactivation prior to Sunday's contest was a "game-time decision." Belichick wouldn't elaborate on any of the team's injuries, but the decision to go without Dillon very well could have been a precautionary measure. Dillon was originally added to the injury report on Thursday as "probable," but apparently the injury worsened during the week to the point where he was held out in favor of Kevin Faulk. Without Dillon, the Patriots had one of the worst rushing performances in team history, gaining five yards while setting a franchise record with just six attempts.
"It is what it is," Belichick said. "A player could go out on the first play of the game. You never know what is going to happen like that. You just have to react and deal with whatever the situation is. Whoever is in there has a job to do, and not everybody can be there every week for whatever the reason is, whether it is our activations or whether they are injured. That is what a team is."
Visiting The Polls
In light of Tuesday's presidential elections, Sports Illustrated dot com is holding an election day fan poll that should cetainly be of interest to Patriot Nation. When asked to pick the best quarterback to operate a two-minute drill, New England's Tom Brady (27 percent) is currently trailing Green Bay's Brett Favre (39 percent) among active quarterbacks as of mid-afternoon results and 48,000 votes. The other options are Peyton Manning, Donovan McNabb and Steve McNair.
In the coaching category, pollers are asked to pick the active coach they would most want calling the shotsin a title game. With over 42,000 votes cast, Patriots head coach Bill Belichick (36 percent) is leading the way over Duke's Mike Krzyzewski, Dallas' Bill Parcells, Detroit's Larry Brown and Joe Torre of the New York Yankees.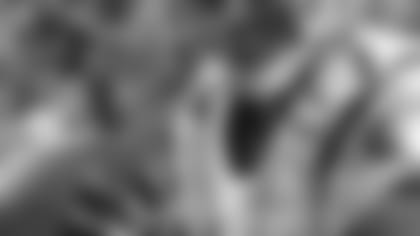 ]()Stat Tracker** Wide receiverDavid Givenstied a career-best with eight receptions against Pittsburgh for 101 yards and two touchdowns. Givens, who has already eclipsed his career-high in receiving yards (510) set last season, ranks ninth in the AFC in receiving yards (544) and 16th in receptions (32) through Sunday's games. ... KickerAdam Vinatierifinished with eight points Sunday (two field goals and two extra points), putting him in a first place tie in the AFC with Denver'sJason Elamat 60 points. ... Harrison's game-high 18 total tackles (including 10 solo stops) against Pittsburgh marked a career-high. According to unofficial league stats, Harrison ranks third in the NFL behind Miami'sZach Thomas(83) and Buffalo's LondonFletcher(75) with 73 total tackles this season. ...Tom Brady dropped to seventh among AFC quarterbacks with a 90.8 rating following his performance Sunday. He completed 25-of-43 passes for 271 yards, two touchdowns and two interceptions.
Bye Week Banter
For the second consecutive week and third time this season, the Patriots will be facing a team coming off a bye when they meet St. Louis on Sunday. The advantage may not be as one-sided as it might appear. Teams coming off a bye week are 9-11 this season. The Patriots are 1-1 in such circumstances this season - defeating Buffalo 31-17 in Week 3 before last week's loss to Pittsburgh.
"We will be there Sunday at four or whatever time the game is," Belichick said. "I am sure they [the Rams] will too. Every team has [a bye week]. Whenever they are scheduled or not scheduled, you don't play then. When you have a bye week, you get the week off. Everybody else has 16 games and you show up for those 16 games."
Quick Hits
Belichick seemed to indicate that Faulk will continue to return punts in place of wide receiver Troy Brown. "Kevin has been doing that. I think he has handled the ball well. We feel confident with Kevin back there. There may be a point where Troy does or doesn't go back there. I don't know. That will be determined on a week-to-week basis. But, we have confidence in both guys." ... Belichick said Monday the Steelers didn't bring many surprises against his team. "They had a couple of wrinkles, but nothing exceptionally dramatic. They ran a couple of corner blitzes that they hadn't really shown much of this year [or that] they have done in the past. I think for the most part, they just did a better job of doing what they did than we did doing what we did. That was obvious."