The Patriots placed rookie Daniel Graham on injured reserve today, and announced the signing of Fred Coleman, Fred Baxter and Matt Knutson.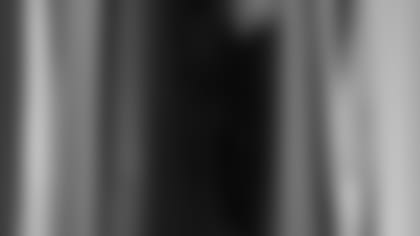 ]()
            The up-and-down, injury-plagued rookie season for the tight end Graham ended with one game remaining thanks to a rib injury. While the first round pick had been working through rib problems already, he left Sunday night's game against the Jets early in the first half and did not return. With his season cut short, Graham's final rookie numbers include 15 receptions for 150 yards and one touchdown. He had his best game against the Bills on Nov. 3 in a Patriots 38-7 win in Buffalo. Graham was the NFL rookie of the week for his performance in the game that saw him catch three passes for 68 yards, with the catches of 22, 15 and 31 yards all coming on Patriots touchdown drives.  

Of the day's three signings, Coleman will likely have the best chance of contributing in this week's important AFC East battle with the Dolphins at Gillette Stadium. The wide receiver was a surprise piece of last year's Patriots Super Bowl championship and had spent the entire offseason and training camp with the team before being cut in the last waive of moves on Sept. 1. The 6-0, 192-pound Coleman had two catches for 50 yards including a his first career reception, a key 46-yard play in a Patriots comeback win over the Jets. Coleman said in the locker room on Tuesday that he feels pretty confidant in his ability to step in and play based on his familiarity with the system, although he has been out of the NFL all season.
Baxter, a 10-year NFL veteran tight end, also has some familiarity with the offense here in New England. Baxter had been with the Bears earlier this year and all of last season, but previously spent time with the New York Jets and play in offensive coordinator Charlie Weis' offensive system. While it is a large task to ask the veteran to step right into this offense and contribute, he may be useful as a blocker in multiple tight end sets, especially if Cam Cleeland can't return from recent injuries. The 6-3, 260-pound Baxter had 22 catches for 148 yards and two touchdowns in 14 games with the Bears in 2001. In five games this season, he had just five receptions for 51 yards in Chicago. Used more as a blocker in his career, Baxter has totaled 100 receptions for 1,008 yards and 12 touchdowns in his career.
The third signing of the day, tackle Matt Knutson, is a more minor move. Knutson spent time on the Patriots practice squad earlier this season and had most recently been on the Jets practice squad. The 6-7, 315-pound tackle out of North Dakota has not played in an NFL game to date.
With today's transactions the Patriots have a full 53 players on the roster heading into Sunday.
Sporting News Radio was reporting on Tuesday that the Patriots were one of a group of teams putting in a claim on cornerback Deion Sanders. Sanders was placed on waivers by the Redskins amid rumors that the retired CBS analyst had contact with the Oakland Raiders in regards to joining the team for the playoffs. By claiming Sanders, a team would essentially block his move to the Raiders' defensive backfield. Since the Patriots have a worse record than the Raiders they have an earlier spot than Oakland in the waiver process