FOXBOROUGH, Mass. – The New England Patriots announced today that they have re-signed K Nick Folk as an unrestricted free agent and DL Davon Godchaux (pronounced – duh-VAHN GOD-chaw) as an unrestricted free agent from Miami. Terms of the contracts were not announced.
In addition, the Patriots announced that they have released LB Cassh Maluia, LB Michael Pinckney and K Justin Rohrwasser.
Folk, 36, is a veteran of 13 NFL seasons with the Dallas (2007-09), the New York Jets (2010-16), Tampa Bay (2017) and New England (2019-20). The 6-foot-1, 222-pounder originally entered the NFL as a sixth-round draft pick (178th overall) by the Dallas Cowboys out of Arizona in the 2007 NFL Draft. He has played in 177 regular season games and converted 285-of-350 field-goal attempts and 384-of-391 extra-point attempts for 1,239 career points. He has also appeared in five postseason contests and made 5-of-6 field-goal attempts and all 11 extra-point tries. Folk earned Pro Bowl honors as a rookie in 2007 and was selected to the Pro Football Writer's All-Rookie team that season.
Last season, Folk kicked in all 16 games for the Patriots and made 26-of-28 field goals and 30-of-33 extra points. After missing his first two field goal attempts, Folk converted 26 straight field goals, the second-longest streak in New England history and the longest streak of his career.
Godchaux, 26, is a veteran of four NFL seasons with Miami after entering the NFL as a fifth-round draft pick (178th overall) out of Louisiana State in the 2017 NFL Draft. The 6-foot-3, 311-pounder has played in 52 career games with 42 starts and has registered 179 total tackles, three sacks, one forced fumble and two passes defensed. Last season he was limited to five games due to injury and finished with 16 total tackles.
Maluia, 22, was originally drafted by the Patriots in the sixth-round (204th overall) in the 2020 NFL Draft out of Wyoming. The 6-foot, 248-pounder, played in nine games and did not register any statistics.
Pinckney, 22, was signed by the Patriots to the practice squad on Oct. 2, 2021. The 6-foot-1, 220-pounder played collegiately at Miami (Fla.) from 2016-19. He appeared in 49 games and totaled 267 tackles, 14½ sacks, three interceptions, nine passes defensed and one fumble recovery during his four-year career.
Rohrwasser, 24, was drafted by the Patriots in the fifth-round (159th overall) of the 2020 NFL Draft out of Marshall. The 6-foot-3, 230-pounder spent the 2020 season on the Patriots practice squad.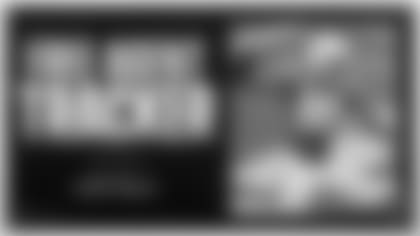 2021 Patriots Free Agent Tracker
Tracking all of the Patriots transactions during the free agent signing period.