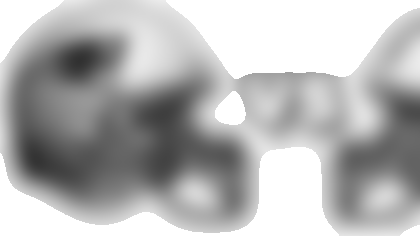 NEW ENGLAND PATRIOTS(2-0) vsMIAMI DOLPHINS** (0-2)
*Sunday, September 21, 2008 - 1:00 p.m. EDT
Gillette Stadium (68,756)
*Download Game Release >>
The Patriots will face the Miami Dolphins at Gillette Stadium in an AFC East divisional clash. New England will attempt to begin the season with a 3-0 record for just the eighth time in the franchise's 49-year history. The Patriots will make their final appearance at Gillette Stadium for a month, with their bye week coming following the Miami game and two post-bye west coast games on the horizon.
2008 PATRIOTS HALL OF FAME INDUCTION WEEKEND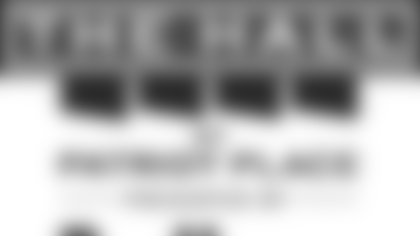 The Patriots will host a full weekend of activities from Thursday, Sept. 18 to Sunday, Sept. 21 to celebrate the inaugural Patriots Hall of Fame Induction Weekend. Events include a ribbon-cutting ceremony for The Hall at Patriot Place Presented by Raytheon, the re-induction of 12 Patriots Hall of Famers, the enshrinement of 2008 Patriots Hall of Fame inductee Ben Coates, and a halftime ceremony at the Patriots-Dolphins game. The weekend's events will kick off on Thursday, Sept. 18 with a ribboncutting ceremony at The Hall at 1:30 p.m., followed by a media tour of the cutting-edge facility. The Hall of Famers will be honored at a private enshrinement gala on Friday, Sept. 19. On Saturday, Sept. 20 at 3:00 p.m., Patriots fans are invited to experience the inaugural Hall at Patriot Place Induction Ceremony, in the plaza outside of The Hall. The event is free. The day's activities feature a once-in-a-lifetime re-induction of the team's hall of famers and a celebration of Coates's career. The weekend celebration will conclude at halftime of the Patriots-Dolphins game on Sunday, Sept. 21, when the Patriots Hall of Famers will be honored in an on-field ceremony.
TELEVISION:This week's game will be broadcast to a regional audience by CBS. Ian Eagleand Solomon Wilcotswill call the game, which can be seen in the Boston area on WBZ-TV Channel 4.
RADIO:WBCN 104.1 FM is the flagship station for the Patriots Rock Radio Network. A complete listing of the network's 36 stations can be found here. Play-by-play broadcaster Gil Santos is in his 32nd season as the voice of the Patriots and will call the action along with Patriots Hall of Famer Gino Cappelletti. Santos and Cappelletti are celebrating their 25th anniversary season as a tandem.
SERIES HISTORY
The New England Patriots and Miami Dolphins will square off for the 86th time in their history in their 43rd year as division foes. New England is 7-3 in its last 10 games against Miami and the Patriots have won seven of their last 10 home games against the Dolphins. New England is 26-16 all-time against the Dolphins in New England (including playoffs), but trails in the overall series, 48- 37, including the postseason. The Patriots swept the season series last year for the first time since 2003. Last season, the Patriots collected two wins over the Dolphins by defeating them 49-28 in Miami on Oct. 21 and again on Dec. 23 by a 28-7 score in Foxborough. The Patriots' last regular-season loss was to the Dolphins on Dec. 10, 2006, when Miami claimed a 21-0 shutout win. Since then, the Patriots have won 21 consecutive regular-season games, including seven over AFC East opponents.
PASSING PERFORMANCES
Matt Cassel is scheduled to make his second career start on Sunday against the Dolphins. Cassel has played against the Dolphins in each of his three previous NFL seasons. Cassel saw his first significant NFL action against the Dolphins in the 2005 regular-season finale on Jan. 1, 2006. In that game Cassel 6.2 passer rating and threw his first two career touchdown passes in what was a 28-26 win by the Dolphins.
Chad Pennington is very familiar with the Patriots, as he spent the last eight seasons with the New York Jets. In his eight previous starts against New England (including one playoff game), Pennington is 2-6.
Dolphins executive vice president-football operationsBill Parcells served as the Patriots head coach from 1993-1996. He compiled a 32-32 record with the team. In 1996 he led the Patriots to an AFC East title and a berth into Super Bowl XXI. He also served as the Patriots linebackers coach in 1980.
Patriots linebacker Tedy Bruschi is the only player remaining on the Patriots' roster from Parcells'tenure as New England head coach. Bruschi was a rookie in Parcells' final season with the Patriots in 1996.
Patriots head coach Bill Belichick and Dolphins executive vice president-football operations Bill Parcells coached together for 15 seasons with the Giants, Patriots and Jets. The pair went to three Super Bowls together.
Dolphins head coach Tony Sparano was born in West Haven, Conn. and was a four-year letterman at center at the University of New Haven. He started his career coaching at New Haven, before spending six seasons at Boston University, and then five more as the head coach at New Haven.
Patriots special assistant-secondary coach Dom Caperswas on the Miami Dolphins coaching staff the past two seasons. In 2006, Capers served as the special assistant to the head coach under head coach Nick Saban. In 2007, Capers served as defensive coordinator under head coach Cam Cameron.
Patriots wide receiver Randy Mosspaired up with Dolphins quarterback Chad Penningtonto set an NCAA season record for touchdowns (24) at Marshall University in 1997. Patriots punter Chris Hanson was also on the squad.
Dolphins wide receivers coach Karl Dorrell was the head coach at UCLA during Patriots wide receiver Matthew Slater's four years as a Bruin.
Patriots wide receiver Wes Welker signed with the Dolphins in 2004 after being waived by the San Diego Chargers. In 2004, Welker became the first player in NFL history to return a punt, return a kick, kick a field goal, kick an extra point and kick off in the same game when he did so against New England. On March 5, 2007, he was acquired by the Patriots from the Dolphins in exchange for draft picks in the second and seventh rounds of the 2007 NFL Draft.
Dolphins offensive coordinator Dan Henning served as Boston College's head coach from 1994-96.
Patriots linebacker Shawn Crable and Dolphins quarterback Chad Henne and tackle Jake Long are all rookies from the University of Michigan.
Dolphins offensive line coach Mike Maser held the same position at Boston College from1981-93.
Dolphins Outside Linebackers coach Jim Reid served as Boston College's defensive coordinator in 1994.
Patriots linebacker Larry Izzo originally signed with the Dolphins as a rookie free agent following the 1996 NFL Draft and played for Miami from 1996-2000. Izzo earned Pro Bowl honors with Miami in 2000.
Patriots fullback Heath Evans played in the first six games of the 2005 season for the Dolphins and earned two starts. The Patriots signed him on Nov. 1, 2005. Evans is a native of West Palm Beach, Fla.
Patriots guard Billy Yates was originally signed by the Dolphins as a rookie free agent in 2003. He was waived by Miami on Sept. 5, 2004 and signed to the Patriots practice squad on Sept. 11, 2004.
Patriots special assistant-secondary coach Dom Capers, while the Houston Texans head coach, drafted Dolphins linebacker Charlie Andersonin the sixth round (200 selection) of the 2004 draft. Anderson played under Capers in Houston from 2004-05.
Patriots wide receiver Jabar Gaffney and safety Lewis Sanders were teammates with Dolphins linebacker Charlie Andersonon the Houston Texans in 2005.
Patriots cornerback Ellis Hobbs is the nephew of former Dolphins defensive lineman William Gaines. Gaines played for the Dolphins in 1994 and also played for the Washington Redskins.
Patriots wide receiver Kelley Washington played at the University of Tennessee in 2001 with Dolphins cornerback Jason Allen.
Patriots linebacker Mike Vrabel and Dolphins linebacker Joey Porter were teammates with the Pittsburgh Steelers from 1999-2000.
Dolphins quarterback Chad Pennington and Patriots running back LaMont Jordan were teammates with the New York Jets from 2001-04.
Patriots defensive lineman Vince Wilfork was a teammate of Dolphins tackle Vernon Carey at the University of Miami from 2002-03.
Patriots tackle Wesley Brittand Dolphins guards Evan Mathisand Justin Smiley were teammates at the University of Alabama from 2001-03.
Patriots wide receiver Jabar Gaffney is from Jacksonville, Fla. and attended the University of Florida.
Patriots defensive back Brandon Meriweather, a Florida native, is an alumnus of the University of Miami and attended Apopka High School in Apopka, Fla. (near Orlando).
Dolphins Director of College Scouting Chris Grier's first NFL position was as an intern for the Patriots in 1994. He spent five seasons working in the personnel department before joining Miami in 2000. Grier was a two-year letterman at the University of Massachusetts-Amherst. He is the son of Bobby Grier, the former Vice President of Player Personnel for New England.
Patriots tackle Matt Lightand Dolphins linebacker Akin Ayodele were teammates at the University of Purdue from 1999-2000.
Dolphins wide receiver Brandon London attended the University of Massachusetts.