I just wanted to hear your opinion on what the Patriots should do with Cam Newton if for instance Mac Jones comes in for the last few games and plays well but not good enough to secure the starting roll going forward. Should he be re-signed to push Mac for the role next year or let him go and let Jarrett Stidham push him but probably not the challenge the Patriots would want for him. Maybe they could bring in an Andy Dalton kind of player to back up but might come in if Mac struggles. - Zach Mulligan
There are a lot of unknowns in these kinds of scenarios but I'll try my best to patch together some potential outcomes. First, if Jones winds up developing enough to take the starting job from Newton at some point this season, that would tell me that Bill Belichick and the coaches feel Jones has surpassed Newton, and if that's the case I don't think there would be any need or desire to retain Newton on 2022. I also don't think Newton would have any desire to return next season as Jones' backup. So even if Jones doesn't play great, he obviously was showing signs of being a better option than Newton in order to win the job in the first place. If Stidham remains with the team this year I could definitely see him returning as the backup in 2022 as he would then be entering the final year of his rookie contract, which would be quite affordable for a No. 2 quarterback, much more so than adding a retread veteran like Dalton at that point. So I would say Newton wouldn't have much of a shot re-signing in 2022 if he in fact loses his job this year.
Help me understand this? A man signs a contract for example 5 years $50 million. Isn't that the deal? How is it even legal for these guys to hold out? Honor your contract and then move on if you don't like the team you signed with. And if you think the value should be higher in a few years then play on a shorter-term contract. Then I hear they want longer term deals in case of injury. OK then honor the long-term deal and if the value of that position goes higher oh well that's business. Once you sign on the dotted line that's it and you're under contract. Please shed some light on this for me. Aren't these guys required to honor their contracts or are contracts in the NFL really fake and don't mean anything? - Ron Scarlata
I can understand your frustration as a fan when players are holding out or threatening to do so while under contract. But the fact of the matter in the NFL especially things aren't quite that simple. You say a player (let's assume you're frustrated with Stephon Gilmore) signed on the dotted line so he should be obligated to play. I would agree with that. But I also agree with players who are cut a year or two into deals they sign because the teams sometimes feel the players aren't worth the contracts they agreed to. No one complains about the teams not honoring their side of the deal in those situations because usually it means their team is getting rid of a player that hasn't performed up to expectations. So when a player performs at a level higher than expected, shouldn't he have the right to demand more? Again, it's not a simple equation and there are many factors that come into play. But in Gilmore's case, he has been paid well for what he's done. He just would like to continue getting paid on par with the better corners in the league and I can understand that. We'll have to wait and see how it all plays out.
This is a difficult question in regards to who the player is, but it will not change my opinion on what Stephon Gilmore should do. He is a Super Bowl champion, two-time first-team All-Pro, four-time Pro Bowl selection and has also amassed an incredible amount of interceptions in his stellar career. His conduct on the field and off is a measure of the man and he has always embodied what the organization has demanded and stood for.That is why I grudgingly believe that he should return to work for the agreed amount in his contract. I have always realized and have the upmost respect for every player who puts their health and life on the line in every game for our entertainment but an agreement is what it is. What is your feelings on this matter? - Mark Saez
Since this one is asking directly about Gilmore (and the fact that it's July and we don't have as many posts this week as normal) I'll include it as well. Gilmore has played up to his contract and he's been paid well by the team as a result. But what I find unpleasant about the NFL is the teams have the ability to cut players with little to no ramifications (other than cap dollars, which don't affect the bottom line). It's unfair to the players, who perform at a high level and put themselves on the line each week and season. So, when a player like Gilmore decides he's worth more than he's scheduled to receive and wants to hold out for more, I understand his viewpoint. Some point to the fact that he received more money last year than he was owed, but in reality he was set to earn a certain amount over the two-year span (2020-21) and that number hasn't changed. He just received more in 2020 than he was supposed to and now is set to earn less in 2021 than was originally agreed upon. I think when a player performs at a high level like Gilmore it's understandable that he would want to be paid in line with others at the top of his profession at his position. I'm not a big fan of hold outs in general, but in this case I get it.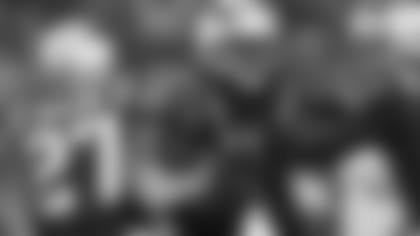 Why not simply give Gilmore a play-time-performance incentive-based bonus or extension which works for both sides before the camp opens? - Stan. C.
I'm sure the Patriots would love to offer Gilmore incentives but I'm not sure Gilmore would love it. There also would be different cap implications for incentives as well, depending on how they were structured in terms of likely or not likely to be earned. But the bottom line there is Gilmore is looking for guaranteed money and not likely interested in losing money if he doesn't reach some sort of incentives. He's been an All-Pro, Pro Bowler and Defensive Player of the Year so I doubt he would view that as a simple solution to the problem. As for an extension, I'm not sure the Patriots would be looking to move money into the future for a 31-year-old corner coming off a serious injury. These factors – on both sides – are what make this anything but an easy situation.
Not a question but surely an opinion that will upset many long-time Patriot fans. Please do not bring back Pat Patriot and the red jerseys. While it does represent a history and former tradition, it also brings reminders of failure. Long-time fans will recall the many losing times sitting in cold weather on a metal bench seats. Bring back the blue jerseys with the red numbers. This was the turning point of both management and team values (Patriot Way) that was part of a winning culture. - Vince Vazios
We all have our favorite uniform combinations and I have used your reasoning about the lack of winning tradition the Patriots had while wearing the Pat Patriot logo. I do, however, believe those uniforms were much better than the current ones and I'll always prefer the red (particularly the uniforms worn in the mid-to-late-1970s) to the blue. In my opinion, the blue jerseys with the red numbers, worn in 1993 when Bill Parcells and Drew Bledsoe came to Foxborough, are the worst uniforms in team history. The red numbers were almost impossible to identify and it was no surprise when Robert Kraft arrived a year later that these numbers immediately changes to something much more appealing. Again, we all have our favorites and there are no right and wrong answers when it comes to uniform preferences but I like the red, white and blue from the 1970s best.
What roster moves do you see the Patriots making after their last preseason game and before their first regular-season game? This moment is where I'm most interested in, because so many players become available, just before the start of the regular season. - John Moore
I'm pretty good but predicting what moves the Patriots will make two months from now is a bit out of my reach. I feel the team could use some help at wide receiver and some depth in the secondary so I wouldn't be surprised if Belichick looked to add at those spots. But identifying which players will be released and signed, two months ahead of time, is pretty tough.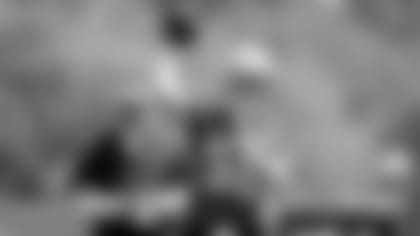 I know it's early, but do you have any candidates for a surprise cut at camp this year? I think Chase Winovich could go. - Anthony Peckham
This is probably the question we get asked the most at this time of year and I always feel compelled to explain that when I pick a player as a surprise cut candidate it doesn't mean that player will be cut. If it's a surprise then I don't necessarily expect him to go. I think Winovich falls into that category. I don't expect him to get cut but I also don't think his roster spot is a lock. I could see him getting traded during camp if a deal could be reached as well. I'll give you another name – Jakob Johnson. Not a shocker but I'm not sure the offense needs a traditional fullback who really just blocks. He doesn't provide much a as a receiver or runner, so I could see Belichick going with a player like Dalton Keene as a potential fullback/H-back type with more versatility.
Assuming Mac Jones will be the starting quarterback at some point this season, when do think that might happen? - Maddox Romero
I agree with you that Jones will start at some point this season, and I think it might actually happen to start the season. Obviously, Jones will need to play at a very high level during the summer for that to happen, but I do believe there's a chance. More realistically I could see Jones taking over by the end of October of Newton isn't playing well.
I didn't start listening to the show until last season when I felt like my expectations for the Patriots had become totally unmoored from reality. My older and wiser brother recommended PU, which kept me smiling through the new and uncomfortable experience of a losing season. Anyway, my question for you guys is this: are there any other NFL teams whose media guys do a similar unfiltered show? You guys are ON the team (or at least on the payroll) but it seems like you can say pretty much whatever you want about everyone in the organization. You've got incredible access but don't get to break much news and sometimes don't even find out the major scoops till after the fact. Which other NFL teams, if any, have opted for a similar type of format? PU seems uniquely wonderful to me. - Mira
Thank you Mira … very nice to hear. To answer a couple of your questions … many (if not all) other teams provide similar types of podcasts for their fans. We were the first to do so way back in the 1990s but at this point we'll have to settle for being the best if not the only!! In terms of our access and what we can provide … we are encouraged to offer our thoughts, opinions and analysis of the team. The Krafts don't want us to do a show where all we do is ignore the problems and focus on the positives. Fortunately for us the Patriots have really done nothing but win for 20-plus years so our jobs have been made a lot easier. But we do provide, what we feel, is balanced coverage of the team and when moves are made (or not) we offer analysis. Sometimes we all agree; more often than not we do not. That's what makes it fun. As for access and news, we aren't in the business of breaking news so we instead react to it when things do happen. We are not treated any differently than other media outlets in terms of access, so sometimes we get to have players on the show (like when Mac Jones was drafted) but we have to request them just like other outlets. Overall it's a lot of fun to do the shows and we appreciate your support.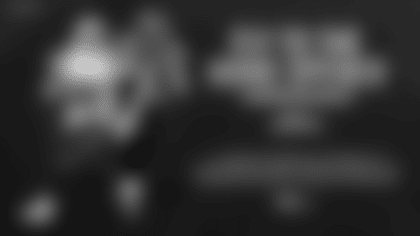 Home Opener Sweepstakes
Enter to win two tickets to the home opener and two JetBlue flights.