The NFL's quiet time is in full swing as the Fourth of July typically represents the slowest period of the league's calendar. That has been true this year as well with very little activity taking place in any league locales, not just Foxborough.
Things will be picking up soon enough at the end of the month when camps kick off, but aside from Stephon Gilmore's contract situation, there has been scarcely anything noteworthy going on with the Patriots.
The Gilmore situation has been addressed here often, and last week we wrote that it would seem the Patriots will need to add more to his 2021 salary in order to get him back on the field. How much more remains to be seen, but it's hard to envision Gilmore playing as normal without a significant sweetener to his deal.
It's shaping up as a standoff between the team and player that could continue playing out well into the summer.
Beyond Gilmore, the Patriots have other personnel issues/decisions to work through during camp. Every team has them, and Bill Belichick's club is no exception. Before we head off into summer vacation mode before camp kicks off on July 28, we'll offer some thoughts on what we feel are some pressing matters for the Patriots.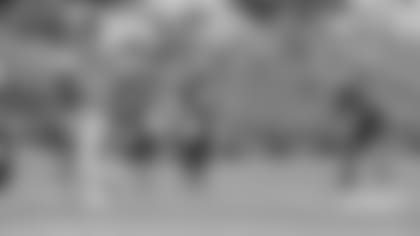 No sense in burying the lead. Based on everything we watched this spring, Belichick and his offensive coordinator Josh McDaniels have every intention of holding a true quarterback competition this summer. There were plenty of reps shared among Cam Newton, Mac Jones and Jarrett Stidham during OTAs and minicamp, and at least to start camp I'd expect that to be the case again.
But at some point – likely two weeks in – the coaches will need to up the level of urgency when it comes to making sure their projected starter is ready to opens the season. At that stage I'd expect the reps to heavily favor the winner of the competition while the others pick up the scraps.
The minutiae of analyzing every drop back, throw and decision will be tiresome at times – but it's what we're all here for at this point and the QB-watching will be the highlight of camp.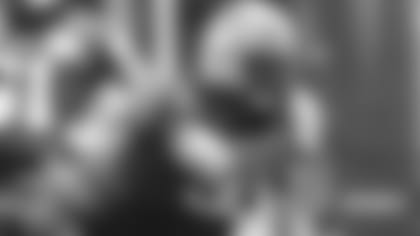 Belichick spent plenty of resources improving the talent and depth of the front seven. Not being able to stop the run effectively over the past two seasons had to be alarming for a coach with such an extensive and traditional defensive background, and my guess is his moves were done with an eye toward making sure that wouldn't be a problem in 2020.
Adding big-bodies run-stuffers like Henry Anderson, Davon Godchaux, Montravius Adams and Christian Barmore should allow the linebackers to play in a traditional style rather than forcing extra players into the box to neutralize opposing running games. The competition for playing time and roster spots up front of defense will be fierce as well.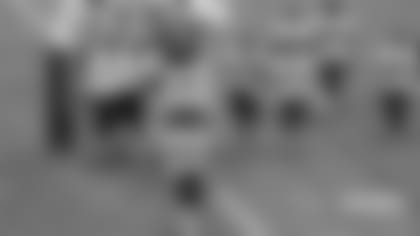 While the specific positions may not be finalized the starting spots along the offensive line appear to be just that. The preferred alignment from the spring includes Isaiah Wynn at left tackle, Mike Onwenu at left guard, David Andrews at center, Shaq Mason at right guard and Trent Brown at right tackle. Things could change, but those five if healthy should all be in the lineup.
That leaves some questions about the reserves. Justin Herron and Ted Karras would seem to be safe bets for two of those jobs. Beyond that, questions abound. Belichick brought in some veterans like Marcus Martin and Alex Redmond while former third-round pick Yodny Cajuste is still fighting to establish himself in the league. Martin got plenty of reps in the spring, which often can be an indicator of future success. Cajuste has battled injuries during his two seasons, and if he can stay healthy perhaps he can earn a spot. Otherwise, veteran James Ferentz is a safe alternative inside.
It's not the sexiest of camp battles, but not having depth up front can be a season killer. Just ask the Chiefs.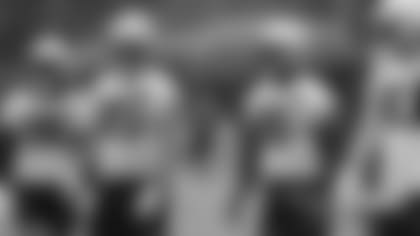 The two tight end sets never really materialized during the spring – at least not with the two we were all hoping to see. Hunter Henry was active and productive but Jonnu Smith's hamstring problem greatly limited him in minicamp.
Expect to see these two lining up together often during camp. They figure to be the focal point of the passing game with the wide receiver corps lacking in a true No. 1 threat. Also, second-year tight end Devin Asiasi appeared to be more mobile and fluid during the spring and perhaps he's ready to emerge as a threat as well. With Dalton Keene, Matt LaCosse and Troy Fumagalli also on the depth chart, tight end has suddenly become one the deeper spots on offense.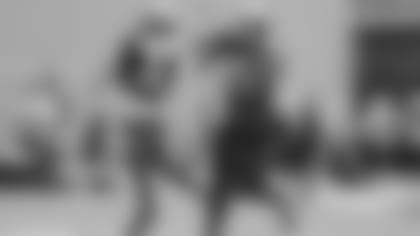 Depending on how Gilmore's situation unfolds, Belichick may want to continue to explore the cornerback market. J.C. Jackson figures to man one side while Jonathan Jones has done a solid job as the slot corner over the years. With no Gilmore, Jalen Mills might be forced into a starting role alongside Jackson, and Belichick might want to add some competition to the mix.
Earlier in the offseason the team worked out veteran Dre Kirkpatrick, and he remains unsigned. Also unsigned is veteran Richard Sherman, although reports have indicated a return to Seattle may be coming.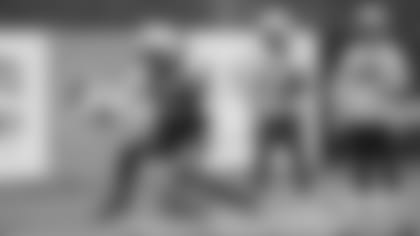 The Patriots running game figures to be a big part of the offense regardless of which quarterback is at the helm. Fortunately, they seem to have plenty of solid options to lean on. The one-two punch of Damien Harris and Sony Michel is potent. That pair was excellent individually at times last year but couldn't seem to be healthy at the same time. If that's the case in 2021, the potential for a productive attack exists. Add in rookie Rhamondre Stevenson and trusty receiving back James White and it's easy to see why the running game figures to be a key part of the Patriots offense in 2021.
Those are just a handful of things to watch for when camps opens at the end of the month. There will be lots of other interesting camp battles and personnel issues to track, and we will do our best to keep everyone up to date on the latest happenings.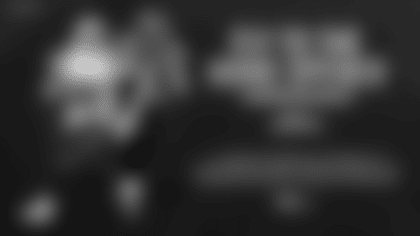 Home Opener Sweepstakes
Enter to win two tickets to the home opener and two JetBlue flights.