When a big pay-per-view heavyweight boxing match ends in a close decision the first thing promoters do is work on a rematch. Before the boxers are even back to their respective locker rooms the paper work is already drawn up for when and where fans will get a chance to see the close battle continued.
Unfortunately, or in many ways fortunately, the world of the NFL doesn't work like boxing. Many times, unless teams are division foes, when a tough, hard-fought game ends the battle between what may be two very evenly matched opponents expires with the game clock.
Thanks to a pair of playoff wins this past weekend though the 15-2 New England Patriots and 14-4 Indianapolis Colts are going to have a chance at a rematch in this Sunday's AFC Championship game at Gillette Stadium. The two teams have an opportunity to continue a battle that was decided by just a single yard when the Patriots beat the Colts 38-34 on a last second goal line stand at the RCA Dome on November 30.
This is no made-for-TV, over-hyped rematch, the kind that might take place in the world of boxing. In the time since the first meeting the two teams have a combined 10-1 record. New England is in the midst of a 13-game winning streak, a four-game playoff winning streak and a five-game home playoff winning streak. That should make the Patriots the hottest team in football, and as a team they probably are.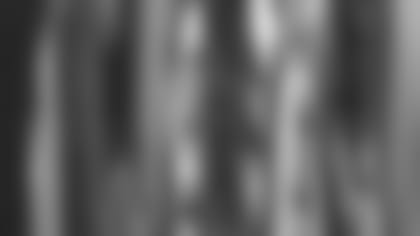 ]()
            But as a unit there is no group that is hotter right now than the Colts offense, led by NFL co-MVP Peyton Manning. In two postseason wins over the Broncos and Chiefs Manning has completed 44-of-56 passes for 681 yards with eight touchdowns and zero interceptions for an offense that has yet to punt. He put up a perfect 158.3 passer rating against the Broncos, has a combined 156.9 rating in the two games, and is playing the quarterback position about as well as anyone possibly can.  

"It's not trickery," Manning told Colts.com. "We're not running flea flickers and we're not running reverses. We're running the same plays we've run all season. We've really just sharpened up our execution."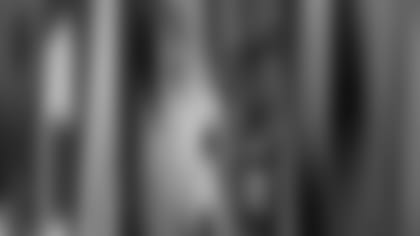 ]()
            That execution has seen the Colts convert on 14-of-19 third down attempts (74 percent) this postseason, score 10 touchdowns and three field goals in 17 playoff possessions and put 79 points on the scoreboard. The same offense that could not score on the Patriots in four goal-to-go attempts in late November opened the Denver game scoring on its first seven possessions and the Kansas City game with three consecutive scoring trips.  

And that makes for what should be an interesting matchup with a New England defense that has given up just 82 points in 9 home games this season, just 38 points in seven home contests against teams that weren't led by Steve McNair and shut out three teams at home during the regular season. The Patriots know how close it was in the November meeting and are expecting a similarly tight battle this Sunday.
"We played Indianapolis this year and it literally came down to the last play of the game on the one-yard line," Patriots Head Coach Bill Belichick said yesterday morning of the prospect of a rematch with the Colts. "You are not going to get any closer than that."
Obviously the first game could have gone either way, any game that ends on a goal line stand like that, could. Both teams made a number of plays in the game on both sides of the ball, but in the end the visiting Patriots came out on top. If New England can accomplish a similar feat against the a very hot Colts team this Sunday the team will advance to its second Super Bowl in three seasons. If the Colts win they will ride a wave offensive output to their first Super Bowl since moving to Indianapolis.
Either way, there will be no rematch this time, not this season anyway.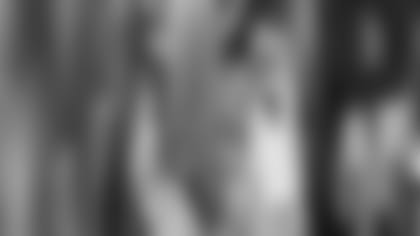 ]()
            **Willie McGinest** was added to the AFC Pro Bowl roster on Sunday. He replaces injured Baltimore Ravens outside linebacker **Peter Boulware** in the game. It is McGinest's second Pro Bowl selection in his 10-year career. He finished the regular season ranked fifth on the New England defense with 79 tackles including 5.5 sacks, one interception, two passes defensed and two fumble recoveries. … Belichick did not give much of a preview of New England's injury report in his Sunday press conference. "It was a very physical game," Belichick said of Saturday's win over the Titans. "I think a number of our guys are a little sore this morning, probably a little tired as well. We'll see where everybody is at in the middle of the week, but it is too early to tell right now." In terms of specific injuries, all Belichick would say about guard Damien Woody, who left the game with a leg injury and did not return, was that "He has a sore leg…If it was a broken leg, I would tell you it was a broken leg. It is not a broken leg. It is a sore leg and we will see what happens." … And Belichick still didn't have much to say about the much talked about new turf at Gillette Stadium. "It is what it is," Belichick said. "I am not going to make any comments on the fields or any league matters or anything like that. It is their decision, they did it, it is out there, we are on it and that is it." … Both number one seeds, the Eagles and the Patriots, will host Sunday's championship games. The last time two number one seeds met in the Super Bowl was in 1993 when the Bills met the Cowboys in Super Bowl XXVIII. … The Colts and the Panthers are both three seeds in this year's playoffs. No number three seed has ever advanced to a Super Bowl