Heavy rains forced the Patriots inside the Dana-Farber Field House Monday afternoon but it didn't prevent the team from suiting up in full pads for the third straight day. The festivities began with an address from director of player personnel Nick Caserio, who fielded a variety of questions pertaining to reported workouts of various veterans.
Several reports indicated wide receiverT.J. Houshmandzadeh planned to work out for the Patriots Monday. Also, the visits of safeties Darren Sharper and Renaldo Hill, reported by ESPN and The SportsXchange, could be more relevant to the current roster. New England doesn't have a ton of depth at safety, or in the secondary in general, at this point in camp.
Caserio downplayed the actions as "standard operating procedure" however, and mentioned the team worked out a similar amount of players at this point last season.
"We're just doing our due diligence, doing our homework, trying to stay prepared, trying to gather as much information as we can on the players, and if there is an opportunity that makes sense for us, then we'll pursue it," Caserio said. "We're just trying to evaluate the market to the best of our ability and have as much information at our disposal as possible."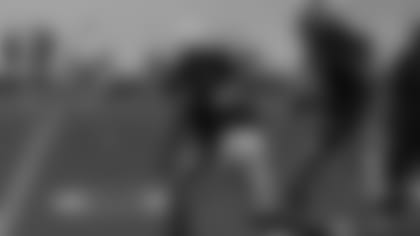 Despite Caserio's words there seemed to be more to the looks at the safeties specifically. Brandon Meriweather and Patrick Chung have been the lead pair throughout camp, but on Monday it was former undrafted free agent Sergio Brown next to Chung while Meriweather worked with the second group. Perhaps it was simply an opportunity to give Brown an extended look, but the timing of the Sharper and Hill news seemed to be more than coincidental.
Chung, who spoke to reporters after practice, directed specific questions on potential moves to Bill Belichick. Like his coach, he instead chose to focus on who was actually on the field.
"I don't think about it. I just have to keep pushing on the field," Chung said. We're out here every day with the guys we have and we're ready to work."
The team's situation at safety is worth looking at. James Sanders began the summer on NFI, practiced briefly and now has been out of action for an extended period. The team re-signed and then released Brandon McGowan. That's left Bret Lockett and Brown as the primary backups. Neither has much NFL experience.
When asked about the group, Caserio said there were "a lot of guys who have played a lot of football for us. That's a pretty solid group. Collectively, that's a group, it's not perfect but I think they're all moving in the right direction."
Sharper is a 35-year-old playmaking former Pro Bowl safety. He spent the last two seasons with the Saints after longer previous stints with the Vikings and Packers. He had nine interceptions and three touchdowns as a defensive player of the year candidate to help New Orleans to the Super Bowl in 2009, but started just a game last fall due to injury. He certainly has the experience, but the question is how much he has in the tank at this point.
Hill (5-11, 205) is a 32-year-old strong safety who's played for the Cardinals, Raiders, Dolphins and Broncos. He suited up for Josh McDaniels in Denver and Nick Saban in Miami. He's played in at least 15 games in each of the last three years, including 16 starts last fall.
It will be interesting if the Patriots sign either of these veterans to add depth, and what that might say about Sanders' health status or the depth chart at the position.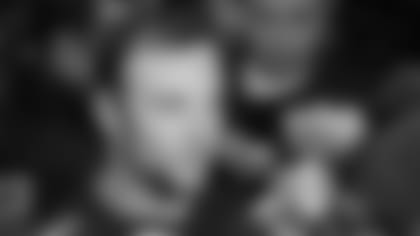 Few players have been as consistent on the practice field as Wes Welker and the wideout has been particularly sharp lately. Based on his words after practice, there might be a good reason for that.
"This is the best I've felt in my career," Welker said. "That's my honest opinion."
Considering how productive he's been during his career, even last year while coming off a torn ACL, Welker's declaration raised a few eyebrows.
"Anytime you're healthy it's going to feel better," he said. "I feel like it's going pretty well. I feel great and I want to keep getting better and help the team win."
Caserio agreed with Welker, heaping praise on the Patriots slot machine during his press conference.
"His track record speaks for itself, he's having a really strong camp to this point," Caserio said. "He always competes, he always works hard. Looks like his quickness level, he's regained some of that, relative to where he was. But Wes works hard, and he's been a productive player, he looks confident. And, he just sort of catches your eye a little bit. He's done some things that look real good."
Who's hot: Sergio Brown – The backup safety and special teamer stepped into the limelight on Monday, working alongside Patrick Chung with the first defense. Brown, who made the roster a year ago as an undrafted free agent out of Notre Dame, adds a little size to the back end of the defense at 6-2, 210. With the team reportedly working out veteran safeties perhaps Brown has a chance for a bigger role in 2011.
Who's not: Two-minute offense – Tom Brady and Brian Hoyer each had a chance to put points on the board and neither really came close. Both drills were filled with sacks and incompletitions. The few passes that connected usually were short dumpoffs to backs that resulted in small gains. The offense still needs some work.
Play of the day: The offense redeemed itself slightly during some 7-on-7 red area work afterward. Tom Brady avoided Bill Belichick's flying pad and rolled out of the pocket to his right. Aaron Hernandez dragged across the field toward the back of the end zone and Brady fired one between Dane Fletcher, Rob Ninkovich and Patrick Chung, connecting with the diving tight end for the touchdown.
Play of the day II: Shortly after Hernandez turned in his diving catch, Chung got his revenge. The tight end grabbed a short pass and before he could make what has become his trademark cutback to the inside, the safety knocked him off his feet with a big shoulder hit. "Just a love tap" was how Chung described it. "A good little pop" Hernandez countered.
The offense seemed to be working on the outside running game for much of the day. During some 9-on-7 drills early in practice, BenJarvus Green-Ellis carried several times around one end or the other. He bounced outside effectively on one play using a block from rookie tight end Will Yeatman. … Matt Light took his first reps in full team work. He stepped in at left tackle for Nate Solder occasionally while also working with the second group. … The Patriots will be back at it on Tuesday with an earlier starting time. The team will practice from 10:30 a.m.-1 p.m. with the workout open to the public. Be sure to check with Patriots.com for any changes in the schedule, especially considering the inclement weather currently in the Foxborough area.