Some teams try to beat you with athleticism, some teams try to beat you with scheme and some teams simply try to beat you up. While the 3-1 Tennessee Titans definitely have aspects of all three styles, they probably fall most heavily under the third umbrella.
On both sides of the ball the Titans play a rather physically dominating style. Between a consistent diet of bruising running back Eddie George and an aggressive defensive front that may be one of the best in football, Tennessee plays what many would term 'old school' football.
That style presents a serious test for New England heading into Sunday's game, especially for what has become a bit of a patchwork Patriots offensive line. Both tackle Tom Ashworth and guard Russ Hochstein made their first NFL starts last week in Washington and rookie Dan Koppen is still learning the ropes at center. A unit that has seen only left tackle Matt Light start each of the first four games in the same spot will probably have to play more like a cohesive veteran group in order to counteract the strong Titans front.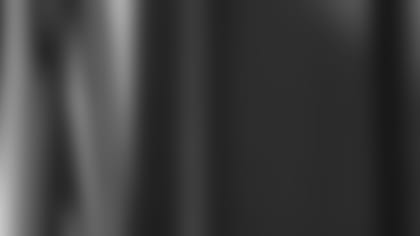 ]()
            "They really rely on their front four guys to make a lot of plays for them," Light said. "But they are going to blitz us. They are going to bring guys at us. They have a great group of linebackers. Obviously their secondary is pretty strong. These guys are tough to score points against and that's our job. So whatever we can do this week to get better is what we are going to be working on. You can't say enough about guys like Jevon Kearse. You can't say enough about Kevin Carter. You can't say enough about guys like Robaire Smith, guys that can all make plays at any point in the game. Those are the guys we are going to have to stop."  

But as much as the line is still trying gel as a unit, Light believes that Tennessee's physical style of play could actually benefit the Patriots this week.
"When you have a lot of guys that are shuffling in and out, whether it is injuries or whether you are just trying to do some different things offensively and defensively, I think the physical aspect of the game is the one thing that you can control," Light said. "So if you are playing a physical team and you are in a situation like we are where there are some guys who are beat up, banged up and other guys are stepping up to make plays, that's the one thing that we can control. That's the one thing that those guys that are stepping in can do, they can go out there and play physical ball and I don't think we are going to have a problem getting that out of anybody that's out there starting. Everybody's going to play physical."
And Koppen believes that the young offensive linemen are already making positive strides in terms of coming together as a group.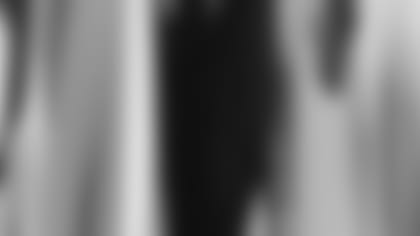 ]()
            "The more we get together and the more we are talking on the line and the more we are practicing the better it gets for us," Koppen said. "It's at the point where we don't have to make calls. We can just give a look over and we know what is going to happen. So the more that happens the better we will be. I think we have gelled over the past few weeks and I think we are going to continue to get better."  

The Patriots injury report continued to grow to a total of 13 players as four new faces joined the wounded mix and two other players were downgraded from a week ago. Ted Johnson (foot) and Ted Washington (leg) remain listed as out. Adrian Klemm (ankle) and Fred McCrary (knee) have both been downgraded from last week to join Mike Vrabel (arm) as doubtful. Kevin Faulk (leg), David Givens (chest), Daniel Graham (shoulder), Ty Law (ankle), Willie McGinest (neck), David Patten (knee) and Damien Woody (knee) are all listed as questionable. Tom Brady remains listed as probable with his right elbow injury.
Klemm, McCrary, Vrabel, Faulk, Graham, Law and McGinest all sat out practice on Wednesday.
Like most teams the Patriots will face, the Tennessee injury report is much shorter with just four players. Defensive tackle Albert Haynesworth (elbow), linebacker Peter Sirmon (back), safety Tank Williams (shoulder) and tight end Frank Wycheck (concussion) are all listed as questionable for Sunday's game.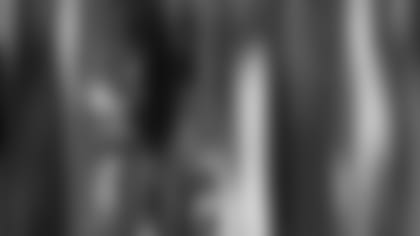 Running back Mike Cloud took part in his first practice Wednesday since returning from his four-game NFL suspension. "I am feeling very comfortable," Cloud said. "I am just anxious to get back out there. Given the opportunity I think I can definitely make some plays to help this team out." The Patriots have a one week roster exemption that will allow Cloud to practice with the team without counting toward the 53-man roster, although the team will have to make a decision to either activate the former Boston College star or release him by next week. … Ty Law discussed his gutsy performance that saw him play through an ankle injury to help slow down a potent Redskins aerial attack in Sunday's tough loss. "It is internal," Law said of playing through pain. "It depends on the individual, but I look at it as part of the job description. Like I said before there are not too many times you are going to come out there at 100 percent. It's just how much can you take and how much can you tolerate? I think it stems from back when I was in high school just wanting to play and actually in little league, just wanting to be out there and wanting to play. I think that if your adrenaline is flowing and it's flowing hard enough then you are able to tolerate a little more pain. Of course sometimes the pain gets to a point where you can't actually go or you will hurt the team. It's a fine line and I've just been fortunate enough to be able to take a little bit of pain." … He may be just a rookie, but Koppen took a pretty basic, veteran approach when questioned about the team's current state. "This is our fifth game of the year and we are 2-2 and we have to get to 3-2. That's how we look at it. We'll just go out there Sunday and we'll try to prepare as best we can this week and see what happens.