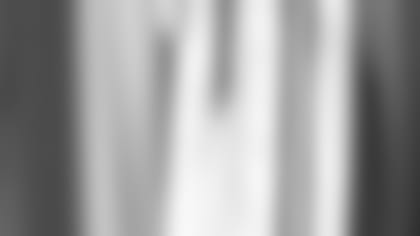 ]()
            FOXBORO, MA - The New England Patriots announced the re-signing of running back Antowain Smith today. Terms of the deal were not disclosed.  

Smith, 29, set a career-high with 1,157 yards rushing on 287 attempts (4.0 avg.) and caught 19 passes for 192 yards (10.1) during the 2001 season. He became only the ninth player in Patriots franchise history to eclipse the 1,000-yard mark and his 1,157 yards ranks seventh in Patriots history. Smith also set a career-high with 13 touchdowns (12 rushing-1 receiving) last season and tied the third-highest total in franchise history. His 13 scores ranked third in the AFC and fifth in the NFL. The Patriots were 8-1 in games during the 2001 season when he rushed for a touchdown.
Smith led the Patriots with 204 yards rushing on 53 carries (3.8 avg.) during the playoffs. He led all rushers with 92 yards on 18 carries (5.1 avg.) during the Patriots 20-17 victory in Super Bowl XXXVI.
The 6-foot-2-inch, 230-pound running back has gained 4,089 yards on 1,047 carries (3.9 avg.) and 38 touchdowns during his five-year career. Smith has rushed for 100 yards or more in 11 games during his career, including four last season with the Patriots. It was the highest single-season total since Robert Edwards recorded four in 1998. Smith's teams have a 10-1 record when he reaches the 100-yard mark, including the Patriots 4-0 record in 2001.
He was originally drafted in the first round (23rd overall) of the 1997 NFL draft by the Buffalo Bills. He played in 57 games, including 28 starts during his four-year career with the Bills. He led Buffalo in rushing during the 1997 (840 yards) and 1998 seasons (1,124) and finished second on the team in 1999 (614) and 2000 (354).