FOXBOROUGH, Mass. - Tom Brady and Randy Moss connected on two highlight-reel plays and the New England Patriots overcame the Miami Dolphins' revived wildcat offense for a 27-17 win Sunday.
Moss set up the Patriots' first touchdown with a one-handed, 36-yard grab at the Dolphins 1-yard line, then scored on a 71-yard play after catching the ball about 10 yards beyond the line of scrimmage.
Miami's two touchdowns came on possessions on which it used the wildcat most extensively - after gaining just 36 yards on 21 wildcat plays in its previous two games - but New England's quick-strike ability took back the momentum.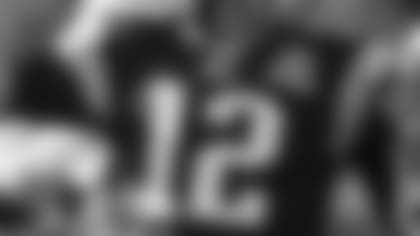 ]()The Patriots (6-2) lead the idle New York Jets (4-4) and Miami and Buffalo (both 3-5) in the AFC East. The win was especially important since Miami had been 3-0 in division games and New England only 1-1. Last season, both finished at 11-5 and had the same record in AFC East games, but the Dolphins made the playoffs with a better conference record, and the Patriots missed them.
Brady missed all but the first quarter of last season with a knee injury one year after he and Moss hooked up for 23 touchdowns.
On Sunday, Moss caught six passes for 147 yards while Brady went 25 for 37 for 332 yards, his third straight game with more than 300 yards and team-record 27th of his career. The Dolphins played without two injured defensive starters, linebacker Channing Crowder and nose tackle Jason Ferguson.
Miami's Ted Ginn Jr. was held in check after kickoff returns of 100 and 101 yards in last Sunday's 30-25 win over the New York Jets.
Dan Carpenter's career-long 52-yard field goal gave Miami a 3-0 lead on its first possession before the Patriots went ahead on Laurence Maroney's 1-yard run, one play after Moss reached beyond cornerback Vontae Davis with his right hand along the right sideline and pulled the ball in.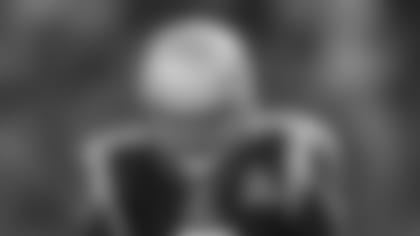 ]()New England made it 10-3 on the first of Stephen Gostkowski's four field goals, a 30-yarder six minutes into the second quarter.
Miami used just one wildcat play on its first three possessions. But on its fourth series Sunday, it went with the alignment on five runs for 66 yards, the last a 15-yard touchdown by Ricky Williams on a handoff from Pat White. That tied the game 10-10 with 6:11 left in the second quarter.
Gostkowski gave the Patriots a 16-10 lead at halftime on a 38-yard field goal with 2:45 left and a 34-yarder on the final play.
The wildcat worked again for the Dolphins on the first series of the third quarter when they used it eight times, the last a 1-yard touchdown pass from Ronnie Brown to Joey Haynos as they took a 17-16 lead. That 16-play drive lasted 10:09.
Then Brady and Moss wasted little time to retake the lead.
After a 5-yard run by Maroney and a 4-yard completion to Wes Welker, Brady hit Moss across the middle. He ran away from Davis for his 140th touchdown receiving, tying Terrell Owens for second place behind Jerry Rice's 197. But the Brady-Moss duo wasn't done. They teamed up for a 2-point conversion that made it 24-17.
*Copyright © 2009 The Associated Press. All rights reserved. *