Bill Belichick had a busy couple of days leading up to the first open practice session of the season, but he could not find a way to get veteran guard Brian Waters to join the rest of his teammates on the field.
The team placed Waters on the reserve/did not report list earlier in the week and Belichick didn't shed much light on the topic during his initial press conference of camp.
"He's not here," was his simple response when asked about Waters' status.
When asked if his absence was excused, the coach said "it's basically the same as mini-camp." Belichick stated Waters' absence back in June was excused, so, the assumption would be that Waters is once again excused despite his presence on the did not report list.
The coach added that there was "no long-term plan" with regard to the Pro Bowler and added that the situation did not come as a surprise.
Other than that, Day 1 was quite uneventful in terms of off-the-field stuff, which is obviously great news for the Patriots. Waters was one of 10 players not taking part in the first practice but only one – rookie Nate Ebner – came as a surprise. Ebner was dealing with an unknown injury during spring camps that caused him to miss some time so perhaps that is the reason for his absence. The other eight opened camp on either the active/PUP list – Nick McDonald (failed physical), Logan Mankins (knee), Sebastian Vollmer (back), Jeremy Ebert (hamstring), Daniel Fells (shoulder, according to reports), Jake Ballard (knee) and Myron Pryor (shoulder) – or active/NFI – Markus Zusevics (torn pec). Of that group, only Fells and Ballard were not present on the fields as the remainder worked out with strength coaches and trainers in some capacity. Rookie guard Jeremiah Warren is also on NFI but was in uniform, although he did not appear to do much during the practice.
The best news in terms of attendance was the presence of linebacker Brandon Spikes. He suited up and took part in the first workout after missing the spring camps while rehabbing from knee surgery.
One final personnel note: Matthew Slater and James Ihedigbo donned red, non-contact jerseys for the practice. Slater missed the spring camps with an unknown ailment while Ihedigbo is recovery from offseason shoulder surgery.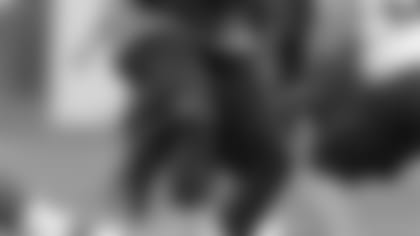 With the bookkeeping out of the way, here are one man's observations of the opening day of training camp:
Before practice got underway the quarterbacks worked on the far field taking snaps from center. For what it's worth at this point, Tom Brady worked with Dan Koppen while Jamey Richard alternated with Brian Hoyer and Ryan Mallett.
Once the team work began, the offensive line consisted of Nate Solder at left tackle, Ryan Wendell at left guard with Koppen at center, Dan Connolly at right guard and Marcus Cannon at right tackle. The situation is obviously fluid with three potential starters not on the field, but it was interesting to note nonetheless.
Spikes may have been back on the field but he was rather limited in his first action. Dane Fletcher took reps at middle linebacker with Bobby Carpenter (strong) and Jerod Mayo (weak). Fletcher enjoyed an active afternoon, coming up with an interception off a deflection of a Hoyer pass intended for Aaron Hernandez during a passing drill.
As was the case throughout the spring, the secondary featured Devin McCourty and Kyle Arrington at corner with Steve Gregory and Patrick Chung at safety. Ras-I Dowling came in for Carpenter in the nickel with Arrington moving to the slot, and rookie Tavon Wilson replaced Gregory at times in subpackages as well.
Robert Kraft made an appearance at practice. Wes Welker spotted him in between drills and ran over to shake the owner's hand as the two shared a few words. Nice negotiating move by the wideout as the two appeared to enjoy a light moment. In all seriousness, Welker spoke after practice and had nothing but positive words when asked about the difficult negotiations that ultimately failed to result in an extension. The wideout maintained that both sides worked hard but simply were unable to forge a deal.
Rookies Chandler Jones and Dont'a Hightower worked in subpackages as well. Jones manned the right defensive end spot during a team period late in practice while Hightower worked both inside and outside.
Defensive coordinator Matt Patricia continues to don his black socks pulled all the way up. I asked him about it after practice but he refused to offer any insight into his chosen attire while laughing – even after I informed him that Andy Hart and I make a note of it in this blog every day.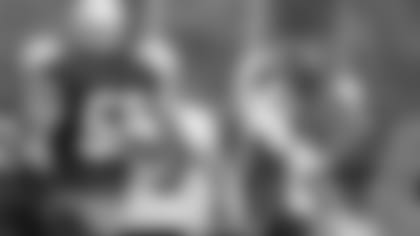 The receivers enjoyed a strong first day of work. The standout was probably Jabar Gaffney, who caught a few deep balls and looked very much in synch with Brady. He beat rookie Alfonzo Dennard and safety Josh Barrett down the right sideline for a touchdown during 7-on-7 work and added another catch for a big play later during a team period.
Brandon Lloyd was also impressive, working the sidelines effectively on outs and catching everything thrown his way. Basically, pretty much the opposite of the first impressions the old No. 85 made in his debut last summer. Deion Branch and Donte' Stallworth turned in solid performances as well. Stallworth showcased his deep speed and made a difficult catch on an underthrown Brady pass while Branch worked the middle in his typically slippery fashion. * Much has been made of the offseason habits of All-Pro tight end Rob Gronkowski. Some have expressed concern about his focus level given all of the extracurricular activities he's enjoyed. He took a step toward putting those fears to rest with an excellent first day. Gronk looked ready for the regular season, catching a handful of seam routes and looking like a runaway freight train in the open field. Any ill effects he has from offseason ankle surgery were not visible on this day, and his every move was met with a thunderous applause from the enthusiastic crowd that treated him like a rock star. * Newcomer Visanthe Shiancoe looked good considering he's been with the team for little more than a day. He was active in the practice throughout and had several passes thrown his way, most of which resulted in completions. He had some trouble staying on his feet at times, but his overall condition level appeared to be high and he looked quite fluid running his routes. * The special teams work for Day 1 was kickoff returns. Julian Edelman, Danny Woodhead, Arrington, Stevan Ridley, Shane Vereen and Stallworth all took reps. * Troy Brown, the newest member of the team's hall of fame, was in attendance, standing between the practice fields taking in the action. * The entire team remained on the field after practice for quite some time signing autographs for the fans. At one point a chant of "Gronk, Gronk, Gronk" cascaded from the crowd as the enthusiastic group called for their favorite tight end.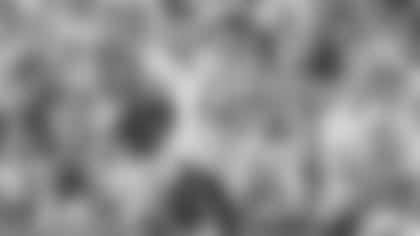 Mallett uncorked one of the best deep balls of the day but unfortunately had to watch it fall incomplete when wideout Jesse Holley, who was in the clear, dropped the perfect pass as he ran down the right sideline. Mallett later hit Edelman on a deep ball after the wideout got past Sterling Moore. It was another terrific throw, but one that may not have been possible under game conditions given the pressure he was under.
Veteran free agent pickup Will Allen played exclusively safety, usually with either Ihedigbo or Wilson in a group that followed Gregory and Chung. Allen showed good range during the practice and made some nice breaks on passes in his vicinity.
Rookie defensive end Justin Francis left the field with trainer Dave Granito toward the end of practice. His injury is unknown. Francis was briefly on NFI when rookies reported last week before being removed a day later. Perhaps he aggravated whatever injury landed him on that list.
Brandon Deaderick saw action at defensive tackle after playing mostly end last season. He worked next to newcomer Jonathan Fanene in a group that followed Vince Wilfork and Kyle Love at tackle.
One final note, and I'll do this without the obvious smirk that Andy would have on his face, Alex Silvestro continues to work as a tight end, a fact illustrated by his white No. 69 jersey. Backup tackle Kyle Hix also wears No. 69 in white, giving the Patriots two players wearing 69 in white (indicating offense). I'll avoid the Hart-like joke and leave it at that – although it is the first time I can recall a duplicate number in the same color during a practice.
The Patriots will be back at it tomorrow for their second practice, which is set to run from 1:30 p.m.-4 p.m. The team will once again not be in full pads. Belichick's press conference will again start the day at 1 p.m. As always, check with patriots.com for the latest schedule updates.