Bill Belichick tossed a bit of a curve ball on Monday by having his team break from the normal routine with an early-morning practice behind Gillette Stadium. With a short turnaround from Sunday's workout and the Saints set to hit Foxborough tomorrow, the team was still in full pads and enjoyed a crisp practice.
The attrition of 12 days of camp (and 10 practices) is really starting to affect areas – particularly the offensive line. Several reserve tackles including Matt Kopa, Kyle Hix and Darrion Weems were out of pads on Monday and that necessitated center Nick McDonald taking reps at left tackle with the second group behind Nate Solder.
McDonald and offensive lineman Derek Dennis were allowed to practice in full pads for the first time while rookie wideout Jeremy Ebert and newly-signed corner Derrick Martin were in shorts. Ebert just came off PUP on Sunday.
McDonald's switch may not be the only movement we see among reserves. At one point offensive line coach Dante Scarnecchia worked with a small group that included Dustin Waldron, Jeremiah Warren, Dennis and McDonald. It would be surprising to see any or all of these players working at multiple positions in the coming days with the bevy of injuries that has hit the offensive line.
Despite the missing personnel the Patriots were able to work on loads of situations on Monday while under the watch of the replacement officials that were on hand.
Here are one man's observations from Monday's workout:
There were no changes to the PUP list as Logan Mankins (knee), Sebastian Vollmer (back), Daniel Fells (shoulder), Jake Ballard (knee) and Myron Pryor (shoulder) all remain out. Only Ballard wasn't seen working out on the field in shorts. Rookie Markus Zusevics (torn pectoral) is still on NFI.
The biggest injury news was the absence of Brandon Spikes. The linebacker was slow to get started in camp but rebounded nicely with a string of productive practices patrolling (that's a lot of Ps) the middle. But he was unable to suit up for Monday's workout, joining Alfonzo Dennard (leg), Spencer Larsen, Tracy White, Kopa, Hix, Weems, Visanthe Shiancoe, Ron Brace and Jonathan Fanene on the list of absentees. James Ihedigbo, who ditched his red, non-contact jersey on Sunday, was in shorts and did not practice.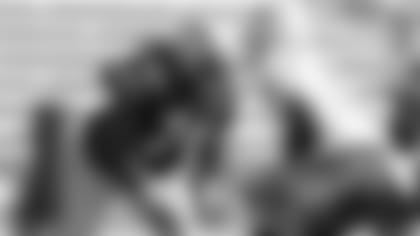 After dealing with an eye injury that cut his Sunday practice short, Kyle Love was back on the field and working with the first group alongside Vince Wilfork. After practice he said the eye was fine and he didn't expect any complications moving forward.
In what has become a camp tradition, the rookies were forced to get their work in while dealing with wet conditions. At the start of practice Wilfork doused each player with a hose while linebackers coach Pepper Johnson rolled a football just in front of them. The players then had to recover the fumble with a dive forward. All rookies took part in the exercise, including first-year coaching assistant Steve Belichick and first-year nutritionist Ted Harper.
Situations were the name of the game on Monday. From hurry-up to down-and-distance to red area and goal line, the team was put in a variety of circumstances throughout practice. Belichick was calling out various situations and the units were forced to prepare on the fly as the offense operated without a huddle.
Defensively, Bobby Carpenter and Mike Rivera picked up the reps in Spikes' absence, rotating at times depending on the situation. Interestingly, Dane Fletcher did not get any reps with the first group. The offensive line for the team periods consisted of, from left to right, Solder, Donald Thomas, Ryan Wendell, Dan Connolly and Marcus Cannon. That group was back up by McDonald, Warren, Dan Koppen, Dennis and Waldron. * Defensive coordinator Matt Patricia once again wore his black socks at practice.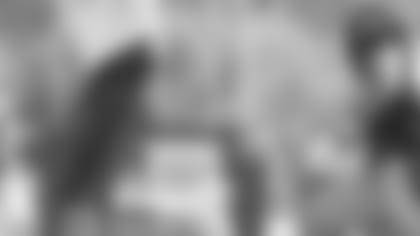 Tom Brady shook off an erratic afternoon on Sunday and was much sharper during this practice. Perhaps that was due to the presence of Tom House. The former Major League Baseball pitching coach is considered to be something of a mechanics guru and worked with Brady a bit during the offseason. Brady had a particularly impressive throw during a 7-on-7 drill in which he found Rob Gronkowski deep down the seam in traffic.
Malcolm Williams may have turned in the hit of camp thus far during a one-on-one tackling drill. Alex Silvestro was the ball carrier and tried to leap out of the low attempt from Williams, but the second-year defensive back popped up as the tight end was in the air and wound up wrapping his arms around Silvestro's legs for an impressive tackle. Williams stopped Silvestro after practice as the two were walking off the field and they enjoyed a laugh about the play.
Ras-I Dowling has had his moments during camp – both good and bad – and one of each was on display on Monday. Brady tried to hit Brandon Lloyd on a 10-12-yard out during a team period late in practice but Dowling read it perfectly. The second-year corner broke on the ball aggressively and knocked the pass away with a diving deflection. He animatedly rose to his feet quickly after the play and clapped his hands. Earlier, however, he watched as Jesse Holley ran right past him on a go route. Dowling was trailing by at least 3 yards but was bailed out when Brian Hoyer's pass was off target.
Brady was in midseason form in terms of his preparation. With Belichick focusing on situations, the quarterback was looking to take advantage of some personnel confusion on defense. Jermaine Cunningham was rushing to the sideline with the offense already at the line. Brady hurriedly barked the signals and had the ball snapped, hoping to get a penalty for 12 men on the field, but the replacement official on the sideline did not drop the flag. Brady was looking for the call as he expressed his displeasure with the men in stripes.
The receivers have done a nice job catching the ball for the most part during camp but there have a few exceptions. On Monday both Lloyd and Julian Edelman failed to hold on to catchable passes. Lloyd's was particularly egregious as it came on a deep ball in which it appeared as if he didn't reach his hands out as far as he could and watched the pass bounce off his fingertips.
The Patriots are back it at the normal time on Tuesday with their dual practice with the New Orleans Saints scheduled to run from 1:30 p.m.-4 p.m. Wednesday's workout with the Saints will get underway at 10 a.m. As always, please check with patriots.com for the latest schedule updates.