Cornerback (5)
Aqib Talib (7th year)
Alfonzo Dennard (3rd year)
Kyle Arrington (6th year)
Logan Ryan (2nd year)
Justin Green (1st year)
There is little question that the Patriots biggest decision this offseason will be how to deal with Aqib Talib. The veteran corner is about to hit the open market and judging from the deals some of his peers have signed recently it won't be cheap to retain his services.
Talib is clearly the team's best cornerback, and when he's on the field he impacts the entire defense. Over the first month of 2013, he was arguably the best defensive player in the league. His ability to man up on the opponents' top receiver allowed others to employ double coverage elsewhere while offenses were left to search for alternatives with their top weapon consistently taken out of the game.
Never was that more evident than against New Orleans, when Talib impressively blanked All-Pro tight end Jimmy Graham and forcedDrew Brees to find other receivers. It wasn't the only time Talib's dominance basically won a game for New England over the first month-plus of the season either.
The problem, of course, is his durability. In each of his two seasons with the Patriots, Talib failed to stay on the field, particularly when those two campaigns ended in AFC Championships Games. Hip injuries derailed him both times, and his health remains a huge concern for anyone who signs him. The results without him on the field were drastically different. Denver's Peyton Manning was hardly affected when Talib was in the lineup, but when he left he simply tore the replacements apart.
That glimpse of life with the likes of Alfonzo Dennard, Kyle Arrington and Logan Ryan as the team's corners was not a pretty one, so either the Patriots must find a way to re-sign Talib or find a suitable replacement.
Last year he signed a one-year, $5 million deal that was enhanced a bit by incentives. He may be looking for something more long-term this time around, but given his tenuous health the Patriots may not want to give it to him. Brent Grimes ($8 million per year) and Sam Shields ($9.75 million per year) recently re-signed with their teams (Miami and Green Bay, respectively) and may have jacked up the price in the process. It's also possible that Talib's health doesn't allow him to cash in as much as expected and he could return, but all of that will play itself out as free agency kicks in.
Without Talib the Patriots would be hard-pressed to go with the aforementioned trio of Dennard, Arrington and Ryan. Arrington is best-suited for the slot and is competitive there as the extra corner. Ryan showed flashes as a rookie and had some strong moments in coverage, but like most young players will need to show more consistency. Dennard plays with a physical style and fought through several injuries last season. While he has ability, ideally he'd be the Patriots second corner, a fact that was illustrated dramatically by Demaryius Thomas after Talib went down in the AFC title game.
The only other corner currently on the roster is Justin Green, who spent most of his time on the practice squad but did see action in two games as a reserve.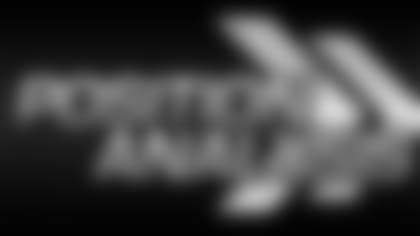 Devin McCourty (5th year)
Duron Harmon (2nd year)
Kanorris Davis (1st year)
Tavon Wilson (3rd year)
Nate Ebner (3rd year)
Adrian Wilson (14th year)
There will be change at the safety position following the release of Steve Gregory, who started alongside Devin McCourty for the last two seasons. That change could be even greater if Talib leaves and McCourty were forced to return to corner depending on the results of any other moves the Patriots might make.
But assuming McCourty remains at safety, a position he's proven to be more effective at than corner, New England will still need to find his partner. Duron Harmon started three games as a rookie last year and finished with 30 tackles and a pair of interceptions. His tackling was an issue at times but for an inexperienced player he showed signs of being capable of filling a bigger role in Year 2.
If the Patriots don't find a more physical complement to McCourty, Harmon would seem to be the lone candidate for the job. Veteran Adrian Wilson remains on the roster after spending 2013 on injured reserve. He signed as a free agent last offseason and did not have a strong training camp and appeared to be destined for the unemployment line before he landed on IR. It would be difficult to imagine him as part of the 2014 Patriots entering his 14th season, although various reports indicated he is working out in Arizona with McCourty and others.
Tavon Wilson, a 2012 second-round pick, barely saw the field on defense a year ago. After a rocky rookie year, he spent most of his time on special teams in 2013 and made only a pair of tackles (and an interception) the whole season. He does not appear to be ready for a bigger role on defense based on his limited play. The same could be said of Nate Ebner, who played even less defense than Tavon Wilson a year ago. He remains a key component of the special teams, however.
Kanorris Davis, an undrafted rookie in 2013, is the only other safety on the roster. He spent most of the year on the practice squad but was active for three games and both of the postseason contests. Most of his work was on special teams as well.