"I thought we had a good night there," head coach Bill Belichick told reporters. "We got a lot of things done – spent some time in the red area and dealt with a couple other situations. [We'll] probably slow some things down a little bit here this afternoon but I think the players are working hard."
The team took to the field in shells, shorts, and helmets this afternoon, so there was no full speed hitting during practice – a marked difference from last night's fight-marred session. Overall, the energy level was the lowest of camp so far, it seemed, and that extended to the performance at times, too.
New England's passing offense, in particular, struggled. All three quarterbacks were errant with many of their throws in a late 7-on-7 period and the subsequent team period. Toward the end of practice, however, they appeared to sharpen up somewhat.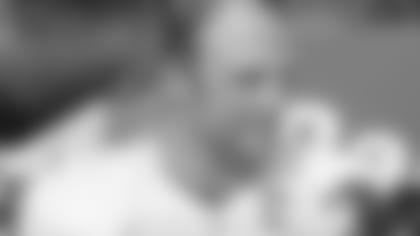 "It's good to see he's human sometimes," wide receiver Wes Welker said of QB Tom Brady. "Everybody has bad plays out there. It's how you bounce back from them and how you compete and keep fighting. He's always doing that, understanding that if he makes a bad play, he's going to come back and make it better the next time. It really rubs off on all the other guys out there."
Welker went on to describe how Brady, who owns a notorious competitive streak, deals with bad practices like he had today.
"He's pretty fired up. He's his biggest critic. As much as Coach stays on him, you know, he's his own worst enemy sometimes when it comes to that, but it's great to see he cares and wants to do great, and is great, and that's probably why."
By and large, the offense has been clicking since camp opened a week ago. Exactly one week from tonight, the Patriots will host the New Orleans Saints in New England's first preseason tilt (the Saints play this Sunday night in the annual Hall of Fame Game). Welker hopes today's sloppy effort was just an anomaly.
"I think we're doing some good things out there, and some things we need to work on," he continued. "That's like every training camp. I'm encouraged by some of the things, but at the same time, we have a long ways to go. We really need to get things going, pick things up, and get ourselves in the right direction, which I think we are.
"You're constantly trying to get on the same page, go out there and try and win on my routes, knowing that [Tom's] going to put the ball where he needs to put it. But it's an ongoing deal to find that chemistry."
New England's wide receiver corps has taken a bit of a hit over the past couple of days. Brandon Lloyd has sat out the past two practices, and two more receivers – Jabar Gaffney and Deion Branch – left today's workout early. Branch jogged off on his own, while Gaffney walked off slowly while accompanied by a member of the team's medical staff. It's unclear why, but of the two, Gaffney looked in slightly worse shape.
Welker, though, says he's feeling just fine a week into camp.
"I feel great. I feel really good. I don't have any ailments and am ready to practice every day and help the team get better."
As far as the offense is concerned, tomorrow better be better than today.