After nearly two years of turmoil surrounding the sage known as Deflategate, the NFL finally got its way and will force the Patriots to open the season without Tom Brady. That means Jimmy Garoppolo will serve as the team's starting quarterback for the first four games of the season.
Garoppolo had some struggles as the team's starter during the preseason, and Brady's presence seemed to complicate matters as he received some playing time during the final two games. How it all comes together in the regular season remains to be seen, and opinions have varied.
The defense has been solid all summer long and has some feeling the team can win even of Garoppolo is not up to speed. Other feel New England's fortunes could be greatly impacted by subpar quarterback play. So our Samsonite Make Your Case question of the week is a simple one: What will the Patriots record be in the first four games of the season? PFW's Paul Perillo says ...
While the opening night trip to Arizona is clearly a pretty big challenge for any team, never mind one with a quarterback making his first career start, the first month of games offers the Patriots plenty of opportunities for a good start to 2016. Jimmy Garoppolo won't have to carry what is a very talented New England roster in order to beat the likes of Miami, Houston and Buffalo at Gillette Stadium. Given the offensive weapons and defensive playmaking ability, the Patriots should win three games in the first month. That will set New England up nicely for another Tom Brady-led stretch run toward the AFC title game and beyond. Belichick and the Patriots are just too good for me to see them getting tripped up at home by these merely average opponents.
--PP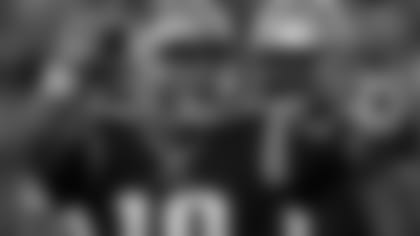 Winning games in the NFL is hard. It's even harder when you have a young, inexperienced quarterback. I think New England is going to learn this with a solid but at times difficult start to 2016. The opening game in Arizona would be a challenge with Tom Brady under center. It's a massive challenge with Jimmy Garoppolo making his debut. The three-game home stand at Gillette Stadium brings a couple division foes and another team with a young, unproven, suspect passer in Brock Osweiler. The Patriots probably have more overall talent than Miami, Houston or Buffalo. But the questions at quarterback for New England may level the playing field enough for one of those teams to pull off the upset. Still, a 2-2 start is not a bad way to hand the reins back to Tom Brady in October.
--AH
Now it's your turn to cast a vote in this week's Samsonite Make Your Case poll question.
[wysifield-embeddedpoll|eid="466666"|type="embeddedpoll"|view_mode="full"]