The Patriots wrapped up yet another AFC East division title (their eighth straight) and first-round playoff bye (No. 7), and even though there is still work to be done before the No. 1 overall seed is clinched, it's time to peek ahead to the postseason.
New England will be in prime position to advance to the Super Bowl but it will probably take some contributions from some new sources. With that in mind we decided to look at some of the team's newcomers (or in some cases, new to the playoffs) and try to figure out which Patriot might be most poised to contribute.
There are plenty of options with veterans like Martellus Bennett, Chris Long and Chris Hogan in the mix. There are also guys like Dion Lewis and Trey Flowers, who were with the team a year ago but on IR during the playoffs, who could emerge.
So this week's Samsonite Make Your Case question of the week is: Which newcomer, or playoff newcomer, will make the biggest impact in the playoffs for the Patriots? PFW's Paul Perillo says ...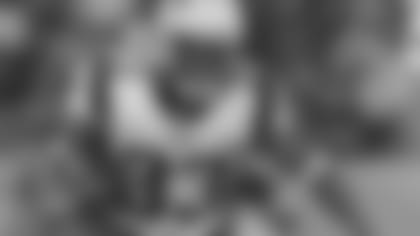 Dion Lewis is not technically a newcomer but this will be his first opportunity to perform in the playoffs for the Patriots. The dynamic running back looks fresh and is ready to be an X-factor for the offense in January. He has the ability to run the ball effectively out of the backfield while also posing matchup problems for the defense in the passing game. That kind of versatility is hard to find and Josh McDaniels has done a great job of taking advantage of his skills. It's a huge part of the offense that was missing last season, and with Rob Gronkowski out of action Lewis provides an alternative as a player who can make game-changing plays. The Patriots offense lacked that kind of explosiveness a year ago but with Lewis healthy he will make opposing defenses have to account for him out of the backfield and his presence will be huge.
- PP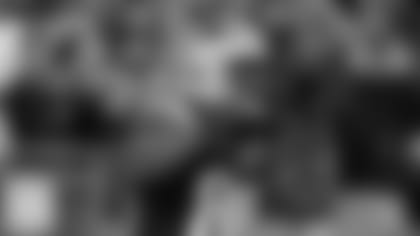 Back in the spring when the Patriots traded for Martellus Bennett everyone felt he was the perfect complement to Rob Gronkowski and the kind of player who could step in as the lead tight end in case Gronk went down. That;s exactly how it's unfolded, and now Bennett will prove his worth in the postseason. He may not be quite on par with Gronk overall but he's pretty close, and his presence gives Tom Brady an important weapon in the passing game. His ability in the red zone could be particularly important as touchdowns are tough to come by and each opportunity becomes magnified in the playoffs. Bennett has been a model teammate all season and he is constantly talking about how excited he is to be a part of a winning team in the postseason. Now he gets the chance to showcase his talents on the game's biggest stage.
- AH
Now it's your turn to cast a vote in this week's Samsonite Make Your Case poll question.
[wysifield-embeddedpoll|eid="510281"|type="embeddedpoll"|view_mode="full"]