Bill Belichick and the Patriots have been quite active thus far during the offseason. They've signed three free agents, acquired three more via trades and have been involved in more rumors as well.
Jason La Canfora of CBSSports.com cited multiple sources who believe Revis will likely wind up back in New England, where he spent the 2014 season and was a huge part of the team's Super Bowl XLIX championship. With the possibility of losing Malcolm Butler looming – he's been the subject of trade rumors with New Orleans – adding a veteran corner to the mix makes some sense.
However, Revis was not anywhere near his normal outstanding self in 2016 playing for the Jets, and he was subsequently released earlier this month.
So there would seem to be a difference of opinion when it comes to Revis and that's where our Samsonite Make Your Case question of the week focuses: Should the Patriots sign Darrelle Revis? Even if the Patriots are able to hold onto Malcolm Butler bringing back Darrelle Revis makes a lot of sense, but there's a lot of work to be done before that happens.
First, Bill Belichick needs to sit with Revis and make sure the former All-Pro is serious and committed to returning to form. He needs to get in shape and be ready to deal with the rigors of playing in New England. As long as that's the case, bring him back.
Revis would be competing with Eric Rowe and maybe Cyrus Jones for playing time at corner behind Stephon Gilmore. No one is asking him to come in and recreate Revis Island. He won't be locking up one-on-one with the opponents' top receiver. Instead he'll work with the safeties in bracket coverages where he can use his experience and smarts to be a useful member of the secondary. And given his $6 million guarantee from the Jets, he shouldn't cost much money either.
Revis is no longer one of the game's best corners but he can still contribute to a winning team. Bring him back.
-AH PFW's Paul Perillo says ...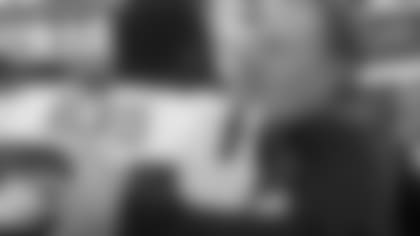 If money and desire were non-factors then I might be willing to take him back. But I have a hard time believing a guy like Revis, who's always measured his worth by his pay check, will be content to make peanuts while playing a secondary role.
Revis is one of the best to ever play and he was excellent in 2014. I'm not sure if he's lost a step or two, lost the desire to compete or was simply out of shape and lacked effort, but the player I watched last season is not one I'm looking to add to the secondary. And I'm not even getting into disrespectful things he said about the organization and Tom Brady after he left.
Losing Butler will create a void and likely necessitate another move – likely in the draft – but adding an unmotivated Revis to the mix is not the answer.
-PP
Now it's your turn to cast a vote in this week's Samsonite Make Your Case poll question.
[wysifield-embeddedpoll|eid="541566"|type="embeddedpoll"|view_mode="full"]