Last year was a memorable one for Patriots defense. The unit finished first overall in points allowed and was a major part of the team's Super Bowl title. In the offseason New England added a high level cornerback to the mix in Stephon Gilmore.
So now the question is, how will the unit fare in 2017? Even though it's still far too early to tell, it's not too early to start speculating. We'll start with the personnel and ask our Samsonite Make Your Case question of the week: Who will be the defensive MVP for the Patriots defense in 2017? There's a little bit of risk and projection to this pick, but Hightower is poised to enjoy a great season in 2017. First, he must stay healthy. He had an extended rest during the summer and should be ready to enter the season at full strength. The second part involves a bit of a change for him within the system. It's possible that Bill Belichick opts to employ Hightower on the edge more consistently this season than in the past and if that's the case I could see the linebacker piling up some sacks. With the Patriots lacking many proven edge performers, Hightower will get the chance to show what he can do and he will wind up leading the team in sacks. Hightower has already shown he is a clutch performer when it matters most and this year he's going to do for the entire season. PFW's Paul Perillo says ...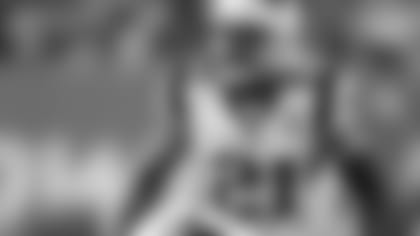 I'm going to roll the dice with my pick here and go with Malcolm Butler, but there's a chance that this could go horribly wrong. Butler hasn't had a great summer and it's possible that Bill Belichick is wondering where the level of focus is for his starting corner. If that persists it could impact Butler's future. I don't believe it will. Butler has scrapped and clawed his way to this point and I don't see him shutting it down now. He knows he needs to play well to cash in via free agency - whether that's in New England or elsewhere - and he will have a great season. With Stephon Gilmore now on the other side it could give Butler more opportunities to make plays on the ball and rack up some interceptions. Butler will be up for the challenge and have a great year.
Now it's your turn to cast a vote in this week's Samsonite Make Your Case poll question.
[wysifield-embeddedpoll|eid="587101"|type="embeddedpoll"|view_mode="full"]