The Patriots have been remarkably healthy this season, at least until recently. Rob Gronkowski went down with a back injury Nov. 27 in a win over the Jets, and Danny Amendola injured his ankle a week later while returning a punt in a win over the Rams.
The two injuries came to key players but more importantly, both impacted the Patriots depth at receiver. Amendola's absence left Tom Brady with just three true wide receivers in Julian Edelman, Chris Hogan and rookie Malcolm Mitchell along with special teams captain Matthew Slater, who occasionally fills in as a wideout on an emergency basis.
With the depth running thin, Bill Belichick took the opportunity to make a somewhat controversial move by claiming Arizona wide receiver Michael Floyd off waivers from the Arizona Cardinals. Floyd became available when the Cardinals released him following his DUI arrest early Monday morning in Arizona, and the Patriots released wide receiver Griff Whalen, who was brought in as depth just a week earlier, to make room.
The question for the Patriots now is, what exactly can we expect from Floyd? The former first-round pick is set to become a free agent at season's end but was struggling with the Cardinals with just 33 catches all season. Now he'll be asked to learn a new offense and provide some depth at the receiver spot in New England.
This week's Samsonite Make Your Case question is: Will Michael Floyd make an impact for the Patriots down the stretch? PFW's Paul Perillo says ...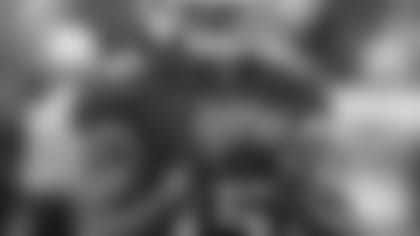 The track record for veteran receivers trying to mesh with Tom Brady is not good but Floyd's situation may be a bit different. First, his off-field transgressions have put him in a desperate situation as he gets set to hit free agency. He'll need to do his best to rehab his image and finding a way to contribute to his new team would help in that regard.
More importantly, Floyd has at least some experience playing in an offensive system that is similar to the Patriots. Floyd began his career at Notre Dame playing for Charlie Weis and the Patriots former offensive coordinator explained how that would help him with the verbiage of his new system. So instead of entering a completely foreign situation, Floyd will have a base knowledge to fall back on.
The Patriots don't need Floyd to emerge as their top threat. Once he gets up to speed he'll simply need to be prepared when and if he's called upon. He obviously has the talent to do that, and if that's the case he'll make a positive impact.
-PP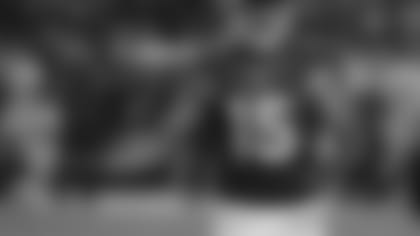 Veteran receivers trying to learn the Patriots offense usually struggle. Just ask Chad Johnson, Reggie Wayne, Torry Holt and Joey Galloway ... and those guys had a lot more time to figure things out than Michael Floyd will in the last three weeks of the season.
Floyd has some ability but for whatever reason he's been inconsistent playing in an offense he's knows and understands. Now we expect him to contribute and make an impact in a different place coming off some difficult personal circumstances while trying to figure out where Tom Brady needs him to be? That seems unlikely to say the least.
The best case to me is Floyd make a catch or two that probably could have been made by Griff Whalen or somebody else. Oh, and don't forget the Patriots could get a compensatory selection for him if he walks as a free agent in March. And I don't care much about that, either.
-AH
Now it's your turn to cast a vote in this week's Samsonite Make Your Case poll question.
[wysifield-embeddedpoll|eid="507766"|type="embeddedpoll"|view_mode="full"]